Rivals Camp Series Miami: Five teams that should be pleased
MORE RCS MIAMI: Prospects that earned their stripes in Miami
HIALEAH, Fla. - Elite prospects from all over the region flocked to the 305 on Sunday for the Rivals 3 Stripe Camp Series presented by adidas. College football teams from across the country recruit hotbeds like South Florida and top-ranked prospects had plenty to say. Here are the five programs that were talked about most by the elite prospects at Sunday's event.
AUBURN
The two best receivers from the camp on Sunday were Rivals100 prospect Marcus Rosemy and Rivals250 prospect Bryce Gowdy and they are both very interested in Auburn. Gus Malzahn and his staff are battling Florida State, Florida, Miami, Tennessee, and perceived favorite Ohio State for Rosemy while Florida and Florida State are the other main contenders for Gowdy. Four-star offensive lineman Jovens Janvier mentioned Auburn as a contender but Florida and LSU are in the driver's seat for him. Offensive line MVP and future national recruit Julian Armella had some good things to say about Auburn. They are one of the few teams that have already offered the 2022 prospect.

CLEMSON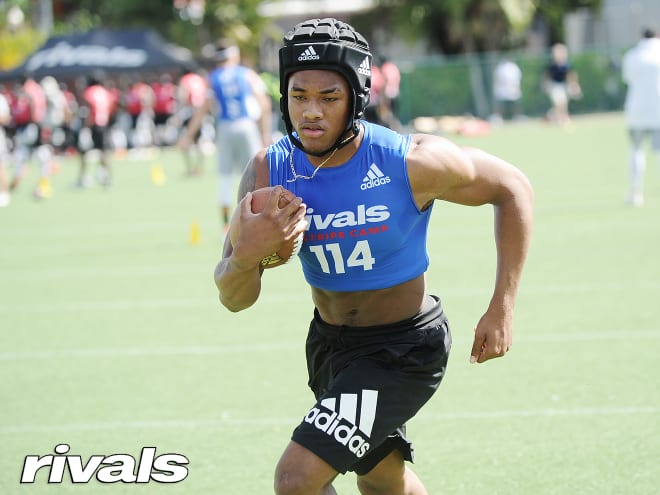 The Tigers are in a position to pick and choose who they want from around the country but they've always done a great job in the state of Florida. Right now it looks like Rivals250 running back Jaylan Knighton is leaning toward Clemson. The all-purpose back out of Deerfield Beach, Fla. would be a great fit in Dabo Swinney's offense because of his versatility. Clemson has also laid groundwork with 2021 wide receiver Kamonte Grimes out of Naples (Fla.) Palmetto Ridge. The 6-foot-1 receiver ran good routes and showed the range Clemson looks for in their receivers.

FLORIDA STATE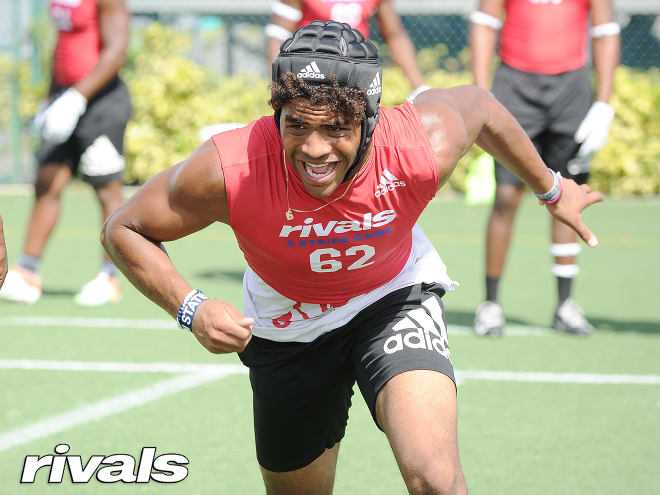 Florida State has some early momentum with a number of South Florida-based prospects. And while Willie Taggart will need to show improvement on the field this season if he hopes to land many of the state's touted players, things aren't bleak on the recruiting front by any stretch. Rivals250 wideout Bryce Gowdy has a solid relationship with assistant Ron Dugans and seems high on the Seminoles. Meanwhile, prospects such as Marcus Dumervil and Derek Wingo also seem to be open to pitches from Taggart and company.

GEORGIA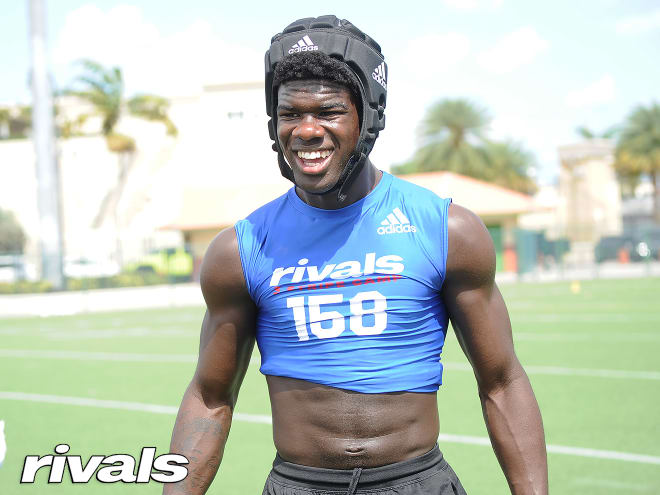 The Bulldogs were on the mind of several prospects that talked to the media during registration on Sunday, highlighted by four-star offensive lineman Marcus Dumervil. Georgia just jumped into the mix for for Dumervil recently, but the Bulldogs have already made such an impression that he and his family are already planning a trip north to Athens to check out the school in person. Dumervil performed well before being knocked off the field by an illness, and looks the part of the tall big-bodied tackles that have thrived under offensive line coach Sam Pittman. Elite wide receiver Marcus Rosemy also mentioned the Dawgs as a school he's still considering strongly. Elite 2021 running back Amari Daniels also mentioned Georgia as one of his early favorites.

MIAMI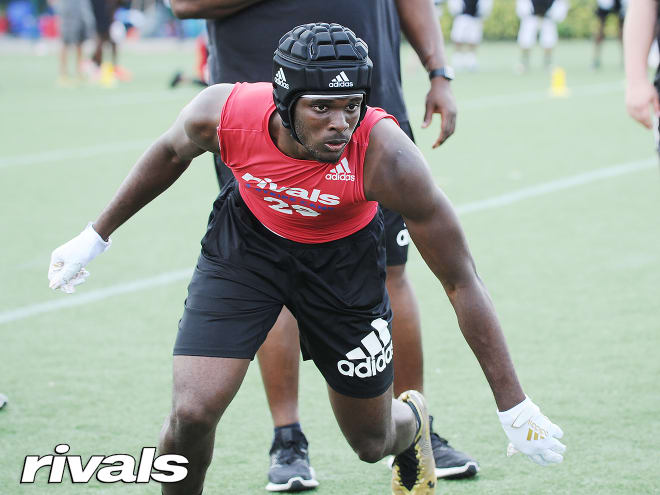 Miami had its fingerprints all over Sunday's camp, as the hometown team carries a nice level buzz under new head coach Manny Diaz. Hurricane commits Savion Collins and Marcus Fleming both turned in solid efforts at the event. They were both overshadowed by Hurricanes pledge Donell Harris, whose dominant effort earned him defensive line MVP honors. Harris is the type of prospect that has five-star potential. Uncommitted players such as Marc Britt, Marcus Rosemy, Devon Betty and Marcus Tate all mentioned the Hurricanes as a real player in their recruitments.