Rivals Camp Series Charlotte: Five teams that should be pleased
RELATED: Prospects that earned their stripes at RCS Charlotte
FORT MILL, S.C. -- Some of the best prospects in the Mid-Atlantic flocked to the Charlotte area on Sunday for the Rivals 3 Stripe Camp presented by adidas. College football programs from across the country recruit hotbeds like the Carolinas, Georgia, Virginia, and Tennessee and top-ranked prospects had plenty to say. Here are the five programs that were talked about most by the elite prospects at Sunday's event.
GEORGIA
Georgia is recruiting much more nationally under Kirby Smart than ever before, so although there was not too much Peach State talent in Charlotte, there was numerous Bulldog targets competing. Starting in the 2020 class, there was some top defenders there that UGA is staying in regular contact with. On the defensive line, Jacolbe Cowan is a target and he has visited Athens numerous times. At linebacker, Trenton Simpson was a monster Sunday, and it is easy to see why he is on Kirby Smart's wish list. A couple other 2020 prospects still listing the Bulldogs are Cooper Mays and Alex Huntley. In the 2021 class, UGA on Evan Pryor, a national name at running back and so is wide receiver Kobe Paysour.

NC STATE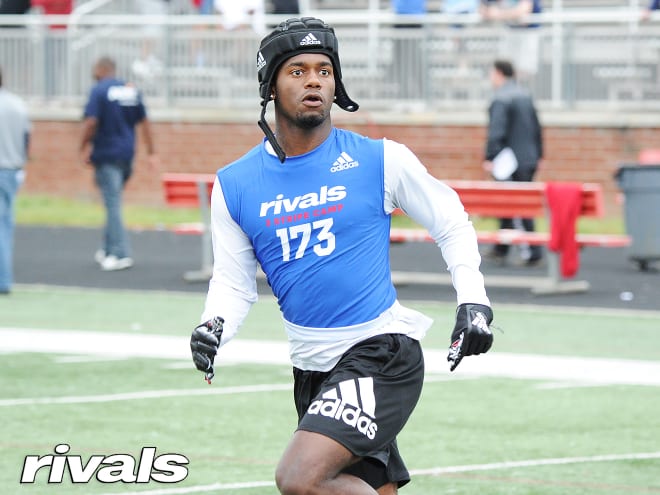 The Wolfpack did a great job of getting a lot of the top in-state prospects in the last recruiting cycle and they are on their way to another quality haul in this one. NC State wide receiver commit Porter Rooks earned an invitation back to the Rivals100 Five-Star Challenge presented by adidas while commits Aydan White and Jaylen Smith were some of the top players at their positions. There were a lot of top uncommitted prospects very high on NC State, including former Tennessee commit Antonio Barber and Muhsin Muhammad. Big-time 2021 defensive back Isaiah Johnson visited Raleigh for the NC State spring game and enjoyed his time there. Defensive back Andru Phillips, a 2020 prospect from South Carolina, also visited NC State recently and even wore Wolfpack gloves at the camp. Offensive lineman Anthony Carter, defensive back Isaiah Fisher-Smith, 2021 running back Evan Pryor, and 2021 athlete Gabe Stephens also had plenty to say about NC State.

NORTH CAROLINA
Mack Brown has the Tar Heels gaining momentum on the recruiting trail and it was obvious at the camp today. Long time North Carolina commit Cameron Roseman-Sinclair won defensive back MVP for the second year in a row and the Rivals100 prospect was awarded an invitation to the Five-Star Challenge. Tar Heel offensive line commit Malik McGowan was one of the best offensive linemen in attendance and very nearly won the MVP award. Running back commit Elijah Burris had a solid day and flashed during the drills portion of the camp. One of North Carolina's top targets, Rivals250 linebacker Trenton Simpson, had a lot of good things to say about the Tar Heels and said they are the only team he knows of so far that will get an official visit. He is still trying to figure out his other official visits. North Carolina fans will also be happy to know that 2021 quarterback Drake Maye was one of the two best quarterbacks in attendance and is as high on North Carolina as ever. 2021 linebacker Dameon Wilson, 2021 running back Evan Pryor and 2021 athlete Gabe Stephens seem to like the direction of the North Carolina program, too.
SOUTH CAROLINA
The Gamecocks only had one commit at the event but that doesn't mean they weren't on the mind of several prominent prospects at the event, most notably four-star defensive tackle Alex Huntley. The big-time prospect has been a regular visitor at nearby South Carolina along with his friend and teammate, five-star defensive end Jordan Burch. Most believe that the Gamecocks are the school to beat for Huntley and fans should be happy with the way he performed on Sunday, earning an invitation the Five-Star Challenge. Gamecocks head coach Will Muschamp was also in attendance on Sunday, on hand to watch his son Jackson participate as a quarterback. The elder Muschamp got a chance to get a first-hand view of priority prospects like Huntley and running back MVP DeAndre Boykins. Lone commit Da'Qon Stewart also had a good day in front of his future coach, winning several reps and showing good hands.

TENNESSEE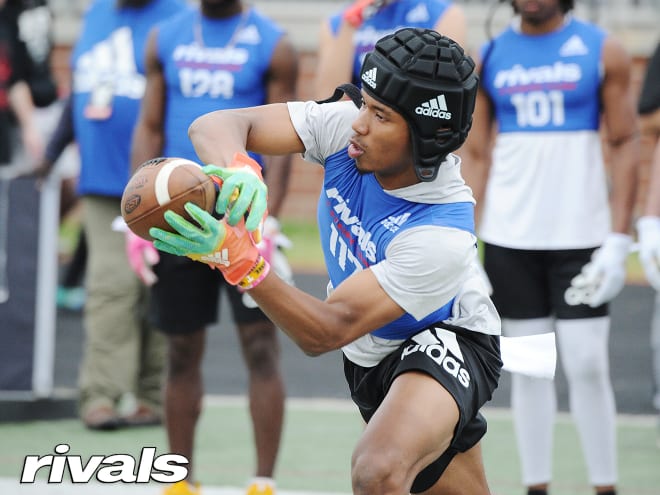 The Vols have upped their efforts in the Carolinas since Jeremy Pruitt took over as head coach and the school's work was on display when it came to prospect interviews at the camp. Wide receiver MVP Muhsin Muhammad recently visited the Vols and raved about his time on campus and the same goes for linebacker MVP Trenton Simpson. Other prospects who had positive things about Tennessee included 2020 DE Jacolbe Cowan and four-star athlete Kendrick Bingley-Jones. A few players from the state Tennessee also made it out the event, most notably Vols legacy Cooper Mays, who walked away with offensive line MVP honors. Tennessee seems like the team to beat for Mays.