Rivals100 update: QBs fighting for top spot, new five-stars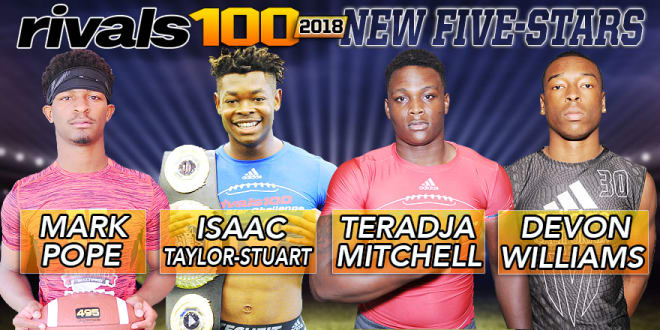 MORE: Updated Rivals100 rankings | Risers and sliders | Full Rivals QB Week coverage
The latest Rivals100 for the class of 2018 has been released, and with it we have four new five-star prospects, one player who lost his fifth star and a lot of big moves in both directions. But perhaps most importantly, we have two quarterbacks in the top two spots in the nation for the first time in history.
Usually the talk of a new release is about the new five-stars or perhaps a new No. 1, but the biggest development here is that quarterback Justin Fields is now No. 2 behind No. 1 Trevor Lawrence, the quarterback who has topped the list from the beginning.
Could we be headed toward the best quarterback showdown in Rivals.com history? It's possible. I can't remember a time where two signal callers were Nos. 1 and 2 in our Rivals100. The closest I can recall was when Shea Patterson made a run toward Jacob Eason in the 2016 class, although neither topped the list as Rashan Gary edged out Dexter Lawrence in a battle of defensive tackles.
There has never been a one-two punch like this, as the closest Eason and Patterson ever got was Nos. 1 and 3. Fields, who had a great summer, has closed the gap on Lawrence by moving up six spots from No. 8 to No. 2.
Aside from that push, there was little movement in the top 10, although we have some great positional battles brewing. Who will end up as the No. 1 running back, Georgia commitment Zamir White or Miami commitment Lorenzo Lingard? Can Clemson commitment Xavier Thomas hold off fellow defensive end Micah Parsons for the No. 1 spot along the defensive line? And can cornerback Anthony Cook push his way up and past fellow corner Patrick Surtain for the top spot there?
The Rivals.com analysts break down the new five-stars and the lone player who lost his fifth star.
NEW FIVE-STARS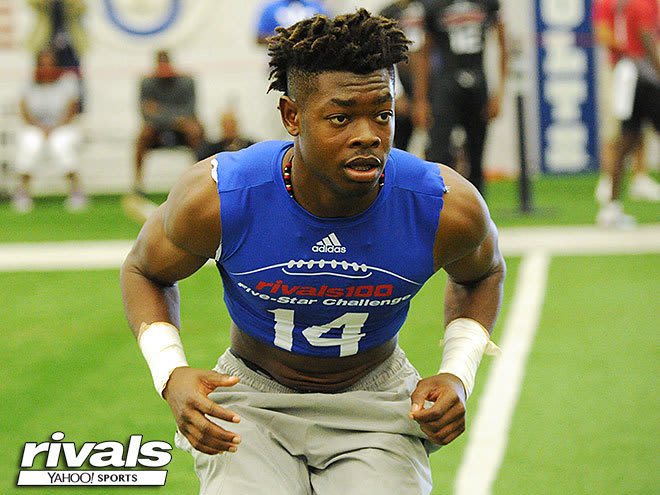 "Taylor-Stuart has the physical tools to be a special cornerback, and he really answered the bell time and again this offseason to move up to five-star status. Size is not an issue at all with Taylor-Stuart and neither is speed, since he was clearly one of the fastest players at the Rivals100 Five-Star Challenge presented by adidas in Indianapolis this summer. He can be physical at the line, he can run with any receiver and his length makes him special. USC, Ohio State, Texas A&M and others are high on his list."
– Adam Gorney, Rivals.com National Recruiting Analyst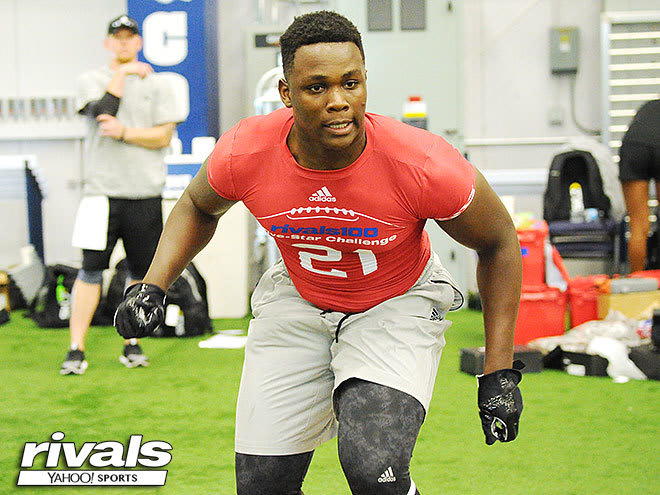 "Mitchell has showed drastic improvement compared to this time last year. The Ohio State commit has always been a big hitter and makes plays all over the field during the season, but the biggest knock on him has been his speed. As a huge inside linebacker, teams would try to take advantage of him in the passing game, but Mitchell has shed weight and has become an asset in coverage. The Buckeyes will rely on Mitchell much like they did Raekwon McMillan."
– Adam Friedman, Rivals.com Mid-Atlantic Recruiting Analyst
Williams is an incredibly intriguing prospect because he's so long and athletic that he could be incredible at wide receiver as he continues to develop. He's bounced back and forth between receiver and safety over this past year, but I think he could be really special on offense because his length sets him apart. He simply just outreaches smaller cornerbacks, and DBs can't be physical against him because he's wiry enough to dodge the jam at the line. He still needs to refine playing the receiver position, but everything looks positive as of now. UCLA, USC, Alabama, Florida State and others are in the mix."
- Adam Gorney, Rivals.com National Recruiting Analyst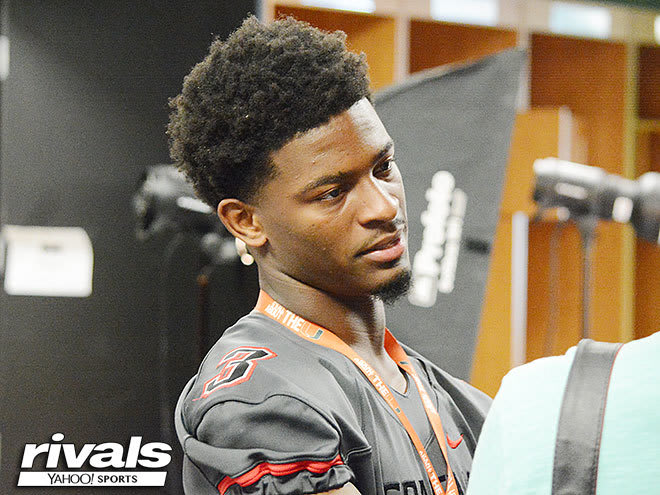 "The only knock on Pope is his lack of ideal height. That said, he's not a shrimp by any means. He is nothing short of dominant at elite events and on Friday nights. His acceleration and ability to create space make him elite. Pope is committed to Miami but still considering Florida."
– Rob Cassidy, Rivals.com Florida Recruiting Analyst

LOST FIFTH STAR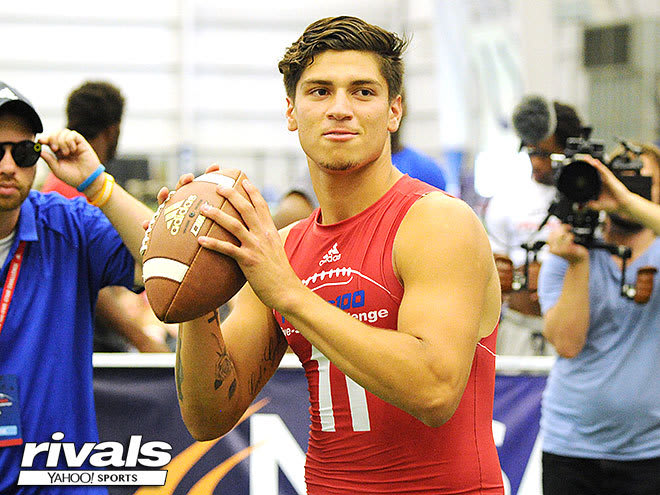 "After evaluating Corral multiple times in the last couple months, the feeling was that he's not at the same elite level as five-star quarterbacks Trevor Lawrence, Justin Fields and Emory Jones in this class. I love Corral's competitiveness and versatility in games and he has a strong arm, but accuracy was an issue this summer and he needs to focus on being the best at all times. A big senior season alongside five-star receiver Jalen Hall could help move the Florida commit back up the charts."
- Adam Gorney, Rivals.com National Recruiting Analyst