Rival Views: Who should lead the 2020 safety rankings?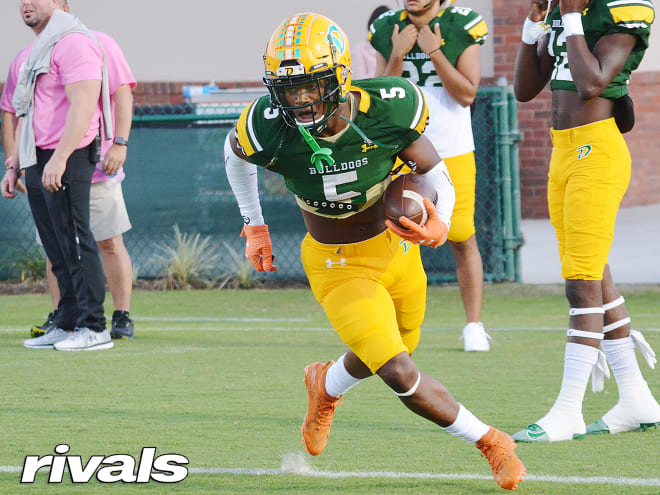 With the final rankings update of the 2020 cycle coming next week, Rivals analysts are voicing their opinions on how things should shake out. Below, Midwest analyst Josh Helmholdt and Southeast analyst Rob Cassidy discuss who should be perched atop the safety rankings when things are said and done.
CASSIDY'S VIEW: AVANTAE WILLIAMS
Williams may not be as polished or even as long as Antonio Johnson, but Williams' athleticism and explosiveness is what makes him top dog. We project through college at Rivals.com, and Williams' upside is higher than any other player at the position. His speed and explosiveness allow him to close quickly and his ball skills have long been a strength. A mainstay on the camp circuit, Williams has spent his high school career testing himself against other elite played and manages to always stand out from the pack.
HELMHOLDT'S VIEW: ANTONIO JOHNSON
Every test we have put in front of Johnson over the last year, he has passed with flying colors. He won Defensive Back MVP at the St. Louis Rivals Camp even though those settings favors cornerbacks more than safeties. At the Rivals100 Five-Star Challenge Johnson played both ways when his team lost a couple wide receivers, and ended up impressing from both positions. He did the same when we saw him live in game this past season, then goes down to San Antonio and finishes the week as the East Team's most impactful defensive back.

Johnson checks every box from the safety position. He has great size. He is rangy, athletic and can hit. He is instinctive and a playmaker.