Rival Views: Top Heisman Trophy sleeper
Rivals.com National Recruiting Director Mike Farrell and National Recruiting Analyst Adam Gorney don't always see eye to eye. In this edition of Rival Views, the two debate which player is the best Heisman sleeper candidate.
RIVAL VIEWS: Most underrated team in Top 25 | Big Ten's top team
FARRELL'S VIEW: JAKE BROWNING, WASHINGTON QB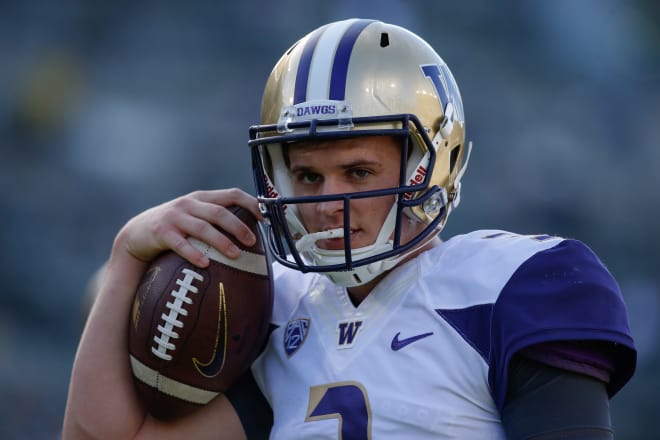 Jake Browning is only a sophomore, but he's playing at a much more experienced level for a top five team. And as a quarterback, he has an advantage over any running back or wide receiver or defensive sleepers. Browning has completed 72 percent of his passes for 1,418 yards and has thrown 23 touchdowns against only two interceptions. That's leading all of college quarterbacks in touchdowns and only a couple of players have a better TD-INT ratio.
Browning has the disadvantage of playing on the West Coast, so Heisman voters have to stay up late to catch many of his games. Washington isn't a traditional power, so that may work against him as well, but if he continues to put up numbers at this pace and Washington heads to the college football playoff, he will be in New York. To win it, however, he'd have to post amazing numbers because he doesn't have the rushing numbers of the last West Coast quarterback to take home the prize, Marcus Mariota. At least Mariota showed that the honor could be won by a player in the Pacific Northwest and Browning is starting to garner some attention.
The clear frontrunners right now are Lamar Jackson, DeShaun Watson and J.T. Barrett. Jabrill Peppers will be in the mix if Michigan continues to win, but for a guy just outside the mainstream, I'll go with Browning over Donnel Pumphrey and Myles Garrett.

GORNEY'S VIEW: DALVIN COOK, FLORIDA STATE RB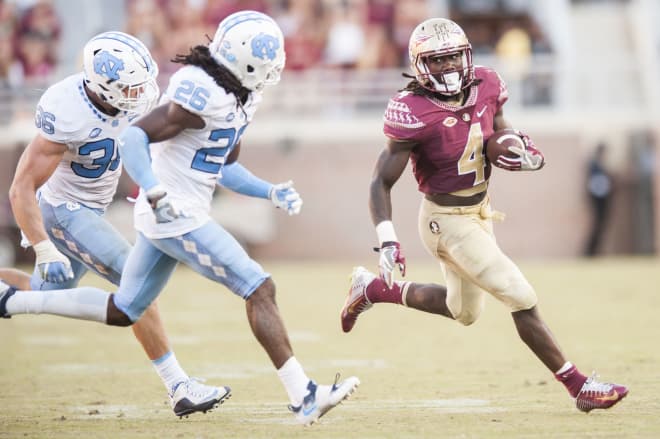 I have been the biggest Dalvin Cook fan for some time, even sticking by my statement that he will be the first running back taken in the NFL Draft, and he could be a sleeper Heisman Trophy pick.
The one caveat: If Louisville quarterback Lamar Jackson continues to put up these insane numbers, then don't even invite anyone else to New York for the trophy presentation because Jackson will win it hands-down. If he slows down, then this is anyone's award.
Remember, last year around this time the pundits thoughts Leonard Fournette could not be overtaken. And then Derrick Henry won the Heisman Trophy.
So let's make an argument for Cook because it's pretty easy. He's third among running backs with 785 rushing yards and the two ahead of him are San Diego State's Donnel Pumphrey and BYU's Jamaal Williams.
Those two schools have only produced one Heisman winner ever (Ty Detmer, BYU, 1990), so the odds are against those two heading into the second half of the season.
Cook also has eight total touchdowns, not a fantastic number at this stage in the season, but within striking distance of some other top Heisman contenders if he has some breakout games.
In the ACC, with some cupcakes remaining on the schedule, Cook could put up huge numbers and really get in this race.
No doubt there are some roadblocks ahead with Jackson killing it at Louisville and QBs Jake Browning, DeShaun Watson and J.T. Barrett all getting buzz. But if Cook keeps chugging along and has some monster games, watch for him to make a run – get it? – at the trophy.