Rival Views: Should there be another five-star QB in 2020?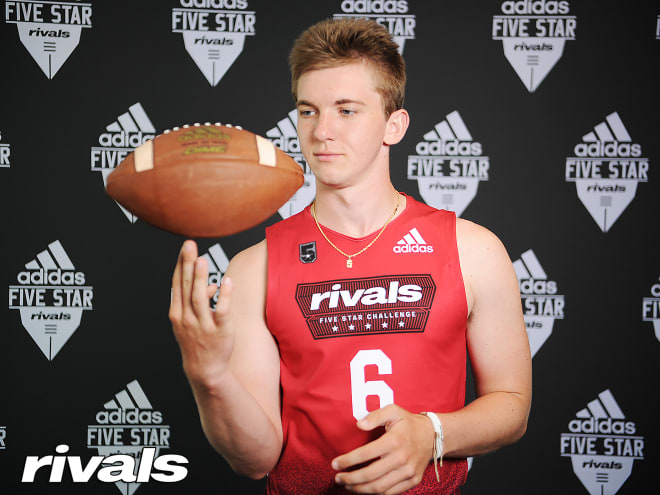 The newest installment of the 2020 rankings come on the heels of a busy offseason capped by the Rivals100 Five-Star Challenge and other premier events. The updated Rivals100 was unveiled on Tuesday. Among the biggest movers and shakers was new Texas A&M four-star Haynes King, Five-Star Challenge QB MVP Harrison Bailey and USC pledge Bryce Young, who enjoyed an impressive summer.
One of the hottest debates during the rankings discussions centered around those three quarterbacks and if any should be in the five-star discussion. King, Bailey and Young were all knocking on the door.
In this edition of Rival Views, National Recruiting Analyst Adam Gorney, Southeast Recruiting Analyst Chad Simmons and Texas/Louisiana Recruiting Analyst Sam Spiegelman debate which quarterback could wind up being a five-star.
RIVALS RANKINGS WEEK:
Monday: Top 10 revealed | Looking at top of WR class
Tuesday: Rivals100 revealed | MInd of Mike | New five-stars
Wednesday: Rivals250 revealed
Thursday: Position rankings revealed
POTENTIAL 2020 FIVE-STAR QUARTERBACKS
SPIEGELMAN: Haynes King
King has been the talk of the offseason, and as a result, has supplanted notable quarterbacks such as Hudson Card, Ja'Quinden Jackson and Malik Hornsby as the top signal-caller in Texas and the No. 2 dual-threat in the class. King has a knack for "wow" throws. He has a strong arm with incredible accuracy downfield and on throws inside and outside the numbers, which he showed off during the Elite 11.

People forget that he clocked a 4.5-second 40, so he's a threat to take off at anytime. As a junior, King completed better than 70 percent of his throws en route to a state championship. King's rise in the rankings landed him inside the Rival100 and it would be no surprise that a strong senior season resulted in a fifth star for the future Texas A&M signal-caller.
SIMMONS: Harrison Bailey
Bailey has been in this discussion before, but never to the extent he is in it now. He is in the best shape of his life, he has only gotten better as a passer and he is one to watch moving forward. If he stays healthy and has a strong senior season, the Tennessee commit could make that move to five-stars. He throws a beautiful ball, he commands a huddle, he is super-smart on the field and he makes guys around him better. Bailey has made a very strong case for that fifth star this off-season.
GORNEY: Bryce Young
I could make an argument that Young should be under serious consideration for a bump up in the rankings through his senior season and the all-star events. I don't really care about comparisons to Russell Wilson, Baker Mayfield or Kyler Murray. What I'm looking at is a college game where quarterbacks are more like point guards, directing the offense, using their athleticism and playmaking ability to prolong plays and then to make something happen and not turn the ball over. That is exactly Young's strengths on the field. Nothing is ever too big for him and then he has the ability to make all the throws and he's a big-time winner.

Will he thrill anyone on the bench press? No. Is he going to win a Tallest Man competition? No. But Tua Tagovailoa was hardly a physical specimen in high school and he's arguably college football's best quarterback. There were always questions about Murray's size even leading up to the NFL Draft. Sometimes, overthinking these things leads us to the wrong conclusions instead of just watching who's really good on a football field and ranking them accordingly.