Rival Views: Biggest Heisman Trophy ceremony snub?
Rivals.com National Recruiting Director Mike Farrell and National Recruiting Analyst Adam Gorney don't always see eye to eye. In this edition of Rival Views, the two debate which player was the biggest snub for the Heisman Trophy ceremony.
ALA-MISS ALL-STAR GAME RECRUITING BUZZ: SEC | ACC | Big 12 | Big Ten | Pac-12
FARRELL'S VIEW: FLORIDA STATE RB DALVIN COOK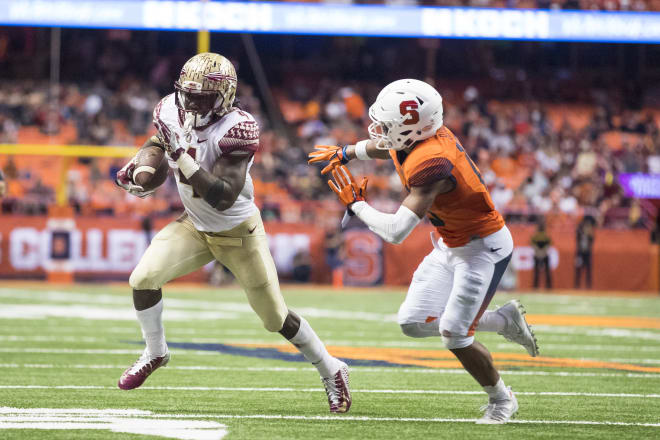 The biggest Heisman snub this season was Florida State star running back Dalvin Cook. Heck, he got snubbed last year.
Cook's resume is amazing this year and he should absolutely be in New York. He turned in the best running back performance in the country this year with 1,620 rushing yards, 18 scores, an impressive 6.0 yards-per-carry average and solid receiving numbers.
How does the best running back in the country not get an invite when his team won nine games and he's as valuable to his team as anyone else outside of maybe Lamar Jackson?
Jackson will win the Heisman Trophy. That's obvious, as he put up comparable rushing numbers to Cook as a quarterback, but Cook belongs as a finalist over other snubs such as D'Onta Foreman, Jake Browning, John Ross and Jonathan Allen.
GORNEY'S VIEW: TEXAS RB D'ONTA FOREMAN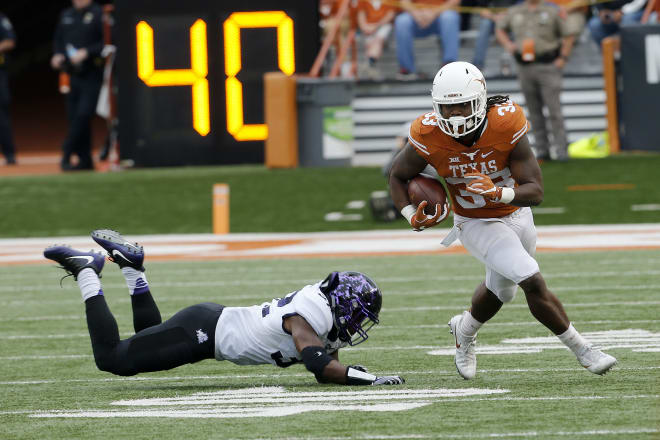 D'Onta Foreman led Division I in rushing yards and he didn't even receive an invitation to New York for the Heisman Trophy presentation? I'm not saying he should win it but, come on, the Texas running back is at least deserving of top five consideration.
Foreman not only led the FBS in rushing yards, he had 408 more rushing yards than anyone else in the Power Five. Dalvin Cook was second with 1,620 yards, followed by Stanford's Christian McCaffrey and then Louisville quarterback Lamar Jackson, who will win the award Saturday night.
Foreman was basically the entire Texas rushing attack with 2,028 yards and 15 touchdowns on 323 carries, averaging 6.3 yards per touch and more than 184 yards per game.
To compare, Alabama running back Derrick Henry, the Heisman winner last year, had only 191 more rushing yards (13 more rushing TDs) on 72 more carries than Foreman. He won the award.
Foreman isn't even invited? He got robbed.