Reese picks Florida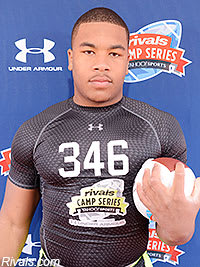 "I'm going to be committing to the University of Florida," Reese announced at a ceremony at his school. "Florida is a great program, playing in the best conference in college football. It is a great opportunity to come in and play as a freshman."
"Just the guys that he coached like Ray Lewis and Jon Beason, he has really molded and grown the type of linebacker that I'm looking forward to being. He is the type of guy that I really look forward to learning from and it's a once in a lifetime opportunity to do so.
Reese is coming off a senior season in which he recorded 150 tackles from his middle linebacker position and doubled as a fullback on offense. Reese is ranked as the No. 16 inside linebacker prospect and the No. 10 player in the state of Michigan's 2016 class.