Recruiting Roundup: Latest with Rakease Passmore and a FutureCast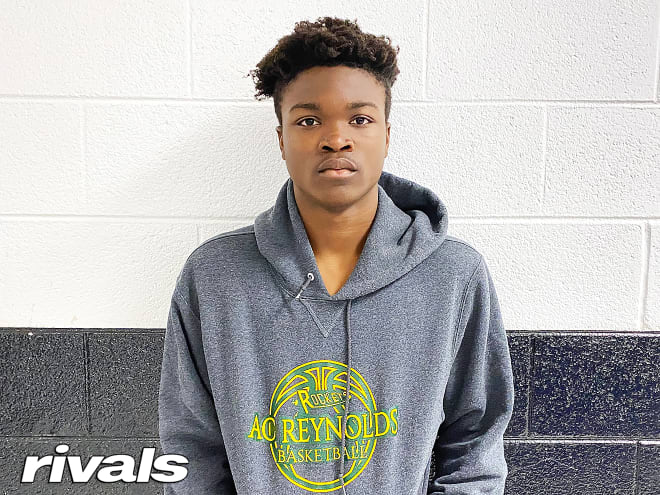 Rakease Passmore talks schools, visits
Class of 2024 guard Rakease Passmore spoke to Rivals after his game last Friday against Camden (N.J.). He's got some schools in focus and wants to plan some visits soon. He breaks it all down here.
IN HIS OWN WORDS
Auburn: "They're stacking up their 2024 class. They want me to be an important piece and win a natty."
Indiana: "They like how I play, run the floor and how I'm able to get my shot off."
Wake Forest: "Coach (Steve) Forbes, that's my guy. It was my first high-major offer, and he just likes how I play — aggressive and hard."
Kansas: "Basically the same thing, they like how hard I play."
Duke visit: "It was great. It was a great atmosphere. It's my dream school, so it was cool to see that. They haven't offered yet, but I hope they do."
Upcoming visits: "I haven't set anything up yet because we're in season, but I will. I'd like to visit Kansas, Auburn and Houston."
*****
FUTURECAST: Aiden Sherrell to Alabama 
After speaking to some sources on Tuesday afternoon, I entered a FutureCast for 2024 four-star forward Aiden Sherrell to commit to the Crimson Tide. Sherrell told Rivals on Tuesday evening that he isn't exactly sure on a commitment timeframe, but that it would come sometime after the season.
If I had to guess, I'd say that a commitment would come this spring or summer, but the timeline isn't set in stone, regardless. Other schools looking to make a push for Sherrell include Michigan State, Michigan, USC, and others.
RELATED: Sherrell hoping to fit more visits into his schedule