Five-star Lewis to visit USC; more West recruiting notes
PARAMOUNT, Calif. – Premium Sports will be one of the top 7-on-7 teams in the West, and its workout on Sunday was loaded with talented prospects. Here are the latest recruiting news and notes.
LEWIS PLANNING TWO USC VISITS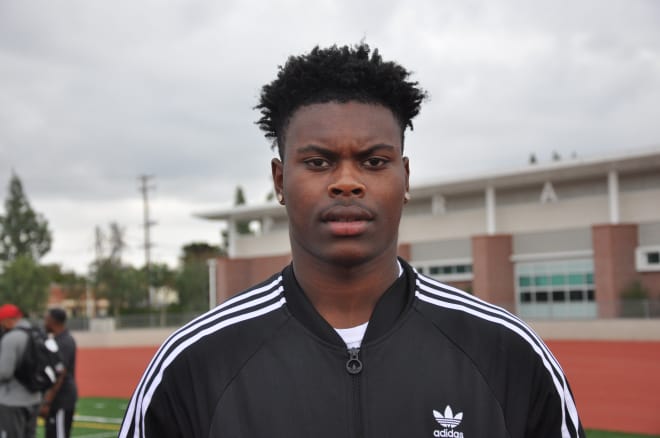 Joseph Lewis is planning to take two visits to USC in the final weeks before National Signing Day, and those could be important for one of the nation's top wide receivers.
The Los Angeles Hawkins standout will take an unofficial trip to USC next weekend to hang out with some prospects and to continue to get a better feel for the Trojans and then his official will come the weekend of Jan. 27.
During those trips, Lewis wants to take his mother to campus so she can meet more with the coaching staff.
Lewis said his decision will come on Signing Day and that it's definitely down to USC and Nebraska, where he visited numerous times and where he has an excellent relationship with the coaching staff.
"I want to talk to the coaches and hang out with most of the commits there," Lewis said. "I just want to see what USC is really about."

JOHNSON TAKING TWO TRIPS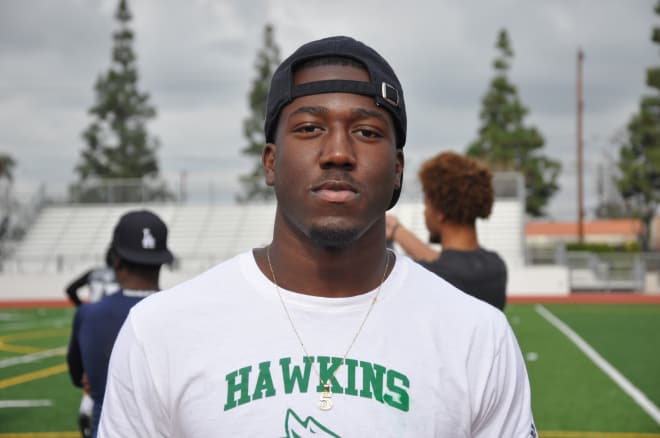 Four-star athlete Greg Johnson will visit Oregon the weekend of Jan. 20 and then head to USC the following weekend as he finalizes his decision.
The former Arizona commit said Nebraska is also in the mix for his commitment; he raved about the people there and how that will play a factor into his thinking. USC, Oregon and Nebraska are the main contenders for Johnson.
The Los Angeles Hawkins recruit said he knows some coaches at Oregon but wants to talk at length with first-year coach Willie Taggart. An in-home visit should be valuable, too.
"The two DB coaches (at Oregon) I know from their old schools when they were recruiting me," Johnson said. "I'm not too familiar with coach Taggart, but they're scheduling a home visit so I want to sit down and talk with them about their plans for the future."



HALL KEEPING BUSY
Ohio State continues to be aggressive with 2018 five-star wide receiver Jalen Hall, and the Los Angeles Hawkins recruit said he would definitely like to visit with the Buckeyes this offseason.
Hall said he wants to also see Washington and he could visit Oklahoma again as the Sooners continue to pursue him. Most recently, the 2018 five-star said he's talked most with Ohio State and USC.
As for Hall's future, he said he'll definitely consider where Lewis and Johnson – his teammates at Los Angeles Hawkins - end up but that he's also realistic and wants to make the best decision for his future.
TAYLOR-STUART TO CUT LIST
One of the best-looking prospects at the workout was 2018 four-star cornerback Isaac Taylor-Stuart, who said he plans to narrow things down sometime in March or April and doesn't look to be in any rush.
The San Diego (Calif.) St. Augustine standout said UCLA, Alabama, LSU, Nebraska and Washington are sure to make the first cut. He doesn't have a top list at this point but said those schools will for sure be around for a long time.
WILLIAMS TO TAKE SEC TRIP
Max Williams is looking forward to an upcoming LSU visit and said he's definitely excited to see what the Tigers have to offer.
"I just want to see the tradition out in Baton Rouge," Williams said. "I want to see the campus since this is going to be my first SEC visit."
The 2019 cornerback from Gardena (Calif.) Serra said he's also been talking a lot with Oklahoma and that USC stays consistently recruiting him.
Other than the LSU visit, Williams said he would like to see Oklahoma and Utah in the coming months.

WILLIAMS LOOKING AT LIST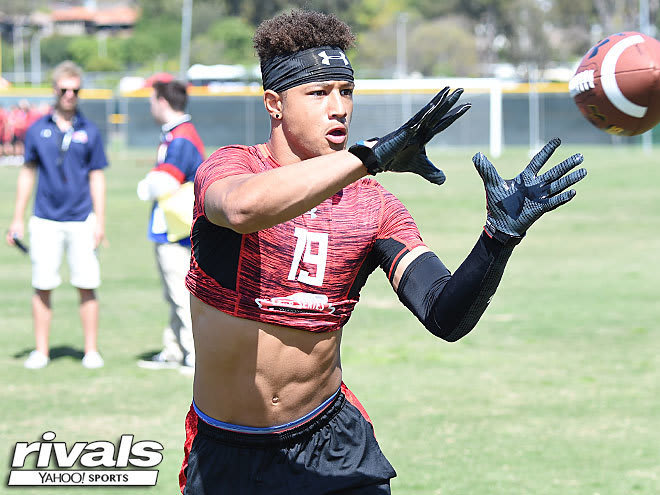 Four-star receiver Chase Williams, who could also play some defensive back this offseason, said Washington and Cal are the frontrunners, but he needs to research the new Golden Bears staff to see where they stand in his recruitment.
Oregon could be the next offer for the Corona (Calif.) Eleanor Roosevelt recruit, and Ole Miss and Notre Dame are also getting interested.
Williams' recruiter at Cal, Jacob Peeler, has joined the Ole Miss staff, so the Rebels could get more serious soon.

HILINSKI GETTING MORE INTEREST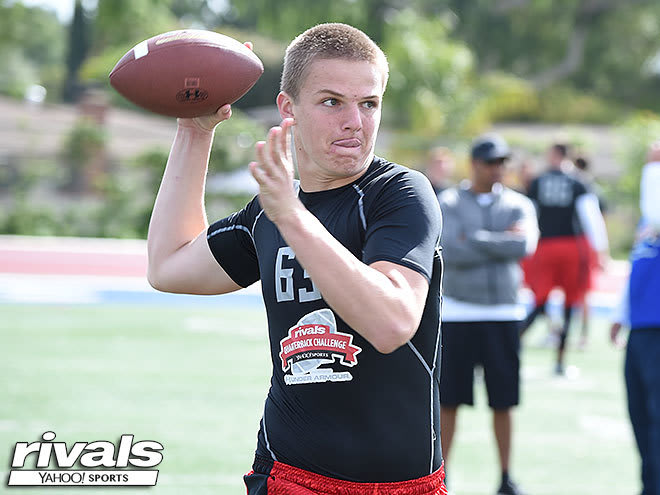 Montana State is the only offer for 2019 quarterback Ryan Hilinski, but the Orange (Calif.) Lutheran standout is hearing a lot from Washington and Washington State so far.
Getting attention from the Cougars is especially important since his brother, Tyler Hilinkski, plays there and is having a great time in Pullman. It could be an influence later on in Hilinski's recruitment.
"That's definitely a huge factor," Hilinski said. "I know Washigton State is a wonderful school and a wonderful place. It's a good place in my heart."
Hilinski said he's also receiving recruiting letters from Florida State, Michigan and many others.