RCS Orlando: Five predictions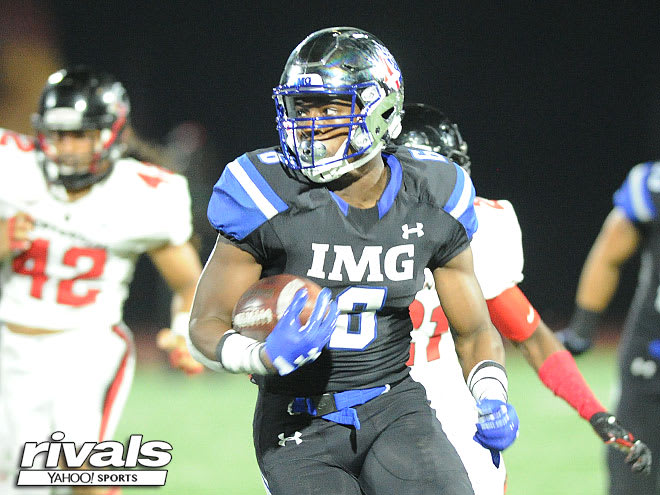 The second stop of the 2018 Rivals 3 Stripe Camp Series presented by adidas will take place in the Orlando area on Sunday and the roster for the event is predictably loaded. Below, Rivals.com tries its hand in prediction some of the major storylines that will unfold at Sunday's event.
DEFENSIVE BACKS WILL HAVE A HARD TIME WITH A MIDWEST IMPORT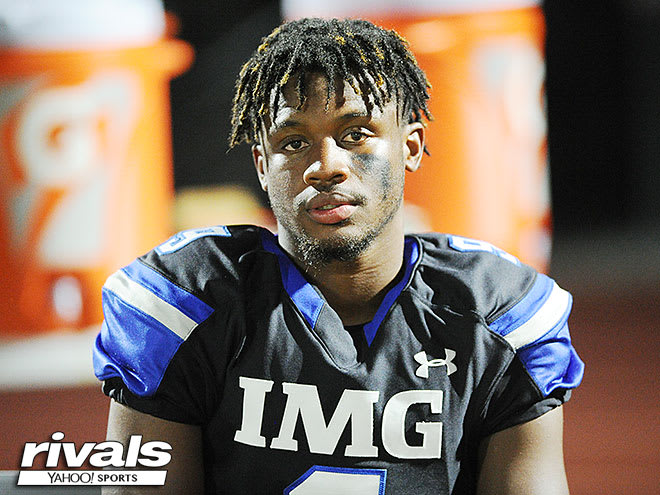 Wide receiver Cam Coleman may play his high school football at IMG Academy, but that doesn't make him any less Midwestern. So while Florida defensive backs pride themselves on their elite speed and aggression, they'll need every ounce of both to contain Coleman, a player capable of making any cornerback look silly. The four-star standout currently holds offers from Florida, Michigan, Wisconsin and Missouri. That list is likely to grow, however, as the 5-foot-11 Coleman shows himself to be among the best athletes in the Southeast.
AHMAREAN BROWN WILL SURPRISE
Ahmarean Brown's limited size holds him back a bit, but plenty of schools have gotten over it. The 5-foot-9 receiver claims offers from Michigan, West Virginia, Alabama and others. The interest in Brown is due to his speed, which makes him an elite track star in addition to a buzzed-about football recruit. Camps such as Sunday's are perfect settings from speedy slot receivers such as Brown, who figures to have a big day.
EVAN NEAL WILL TAKE HOME MVP HONORS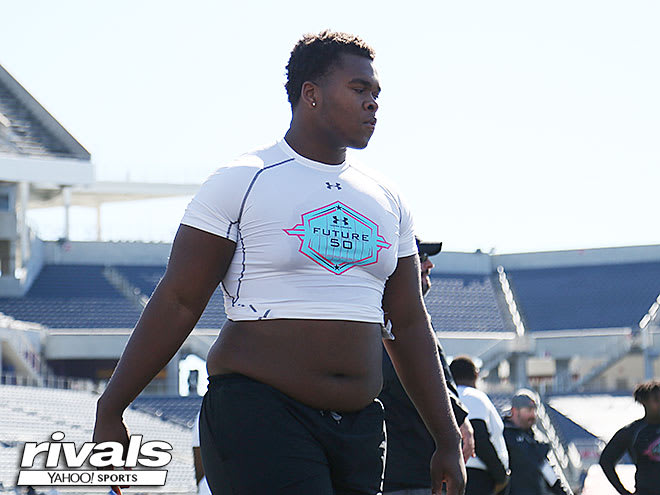 Evan Neal is one of the most imposing prospects in the 2019 class. The 6-foot-7 IMG Academy lineman is a mountain of an offensive tackle and weights nearly 375 pounds. But Neal isn't all size. The four-star prospect moves his massive frame incredibly well and looked impressive at the Under Armour Future 50 Camp in Orlando last month.
Neal will arrive at Sunday's event as one of the favorites to dominate one-on-one drills and take home a trophy. He was committed to Alabama, but recently backed off that pledge in order to have a look at other programs. Miami is heavily involved. So are Georgia, Florida State and others.
TREY SANDERS WILL BE IN FIVE-STAR FORM, IF HE SHOWS
There's some confusion as to whether Trey Sanders will make it to camp. The five-star running back was planning to attend. Then he wasn't. Now he is once again. The only thing that seems certain is that he'll shine if he shows.
Sanders is one of the best prospects in the country regardless of position and is the type of player capable of separating himself from an elite field such as the one that will be on hand Sunday. Sanders was once committed to Alabama but has now backed off that pledge and opened things up. Should he make it to Orlando as planned, he's a near slam-dunk to turn heads.
LARRY SMITH III WILL PUT YOU ON THE MAP
Jacksonville-area defensive back Larry Smith earned his invitation to the event with a breakout performance at a Pro Impact 7-on-7 event in Jacksonville. This Sunday will be his opportunity to the announce his presence on a larger scale. Smith is a 2021 prospect that has potential to draw a long list of major scholarship offers and may start the process of doing so by standing out from an elite field this weekend. So far, there isn't much to talk about when it comes to Smith's college interest, but that could change in an instant this weekend.