RCS Miami: What to watch for
South Florida-based talent has a national reputation for good reason. Each season, the region produces a voluminous list of major college and NFL prospects, and the coming years will be no different.
When the Rivals Camp Series presented by Under Armour rolls through Miami on Sunday, the top athletes from one of the country's most fertile recruiting grounds will compete at Gulliver Preparatory High School. New names will emerge and familiar faces will shine at what promises to be one of the more talent-rich stops on the RCS tour.
Remember us?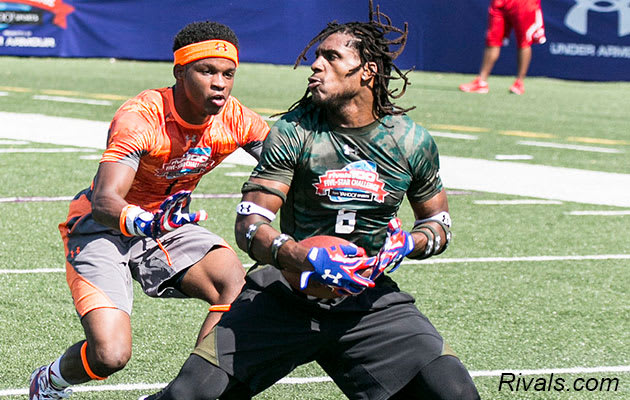 Dionte Mullins
Mullins is currently the No. 122 overall prospect in the 2016 class. Bruce ranks No. 36. And while Bruce's spot in the Baltimore-based Five-Star Challenge seems more secure, both proven commodities are in position to punch a ticket to the event with solid efforts on Sunday. The question of which first-time invitees will secure bids on Sunday is the more interesting one.
Top end talent
Proving ground
The Miami stop of the Rivals Camp Series will feature plenty of prospects teetering on the verge of four-star status. Many of them are already off to tremendous starts on the camp circuit and hope to use Sunday's event to make an even more definitive statement.
The summer circuit in Florida provides prospects with reps against other FBS-bound athletes and there's no better place to prove how one projects to the next level than a camp such as Sunday's, which is loaded with players holding major offers. Of course, there's always a prospect that comes out of nowhere to plant his flag on the recruiting map at these events, but attempting to predict which sleepers could accomplish such a thing is futile.
Chase's second act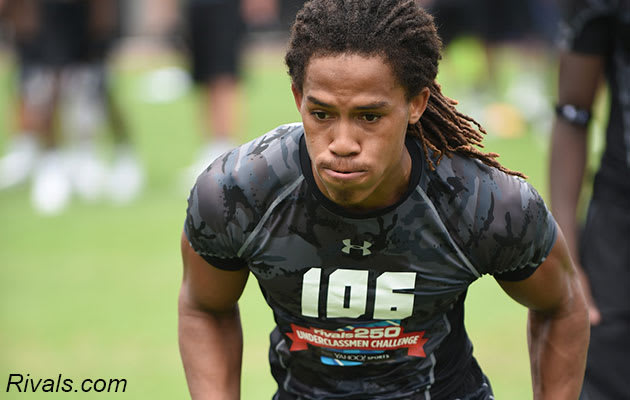 T.J. Chase
The No. 79 wide receiver in America, Chase has attended plenty of national level camps in the past and will not be wowed by South Florida-based talent.
Young blood