RCS Miami: Five commitment predictions
HILEAH, Fla. - The first stop of the 2018 Rivals 3 Stripe Camp presented by adidas is in the books. Last Sunday, nearly 200 players with college football futures came out to compete and share their thoughts on the recruiting process thus far. Below, Rivals.com makes some predictions on where five of the event's top prospects may land when it comes time for them to sign a letter of intent.
MORE RCS MIAMI: The buzz around The U is real | Five teams that should be excited
The situation: Bogle has been high on Miami for some time and seems to have a solid relationship with Mark Richt's staff. Prior to Sunday's Rivals Camp event, most of his peers predicated that he would eventually land in Coral Gables. There are no sure things in recruiting, especially not this far removed from Signing Day, but Bogle's commitment is starting to seem like the Hurricanes' to lose. It's going to take a mighty effort for a school such as Florida State or Clemson, which are both heavily involved, to pull the four-star defensive end out of South Florida.
The pick: Miami
The situation: Lucas seems like a safe bet to stay in state. Miami, Florida and Florida State will all be in the running until the very end and his commitment could conceivably go in any of those three directions. For now, however, the Seminoles are the logical pick. Willie Taggart and company like where they stand with Lucas, who recently transferred to IMG Academy in Bradenton. Nothing is certain, but everything on the Lucas front seems to be trending in FSU's direction.
The pick: Florida State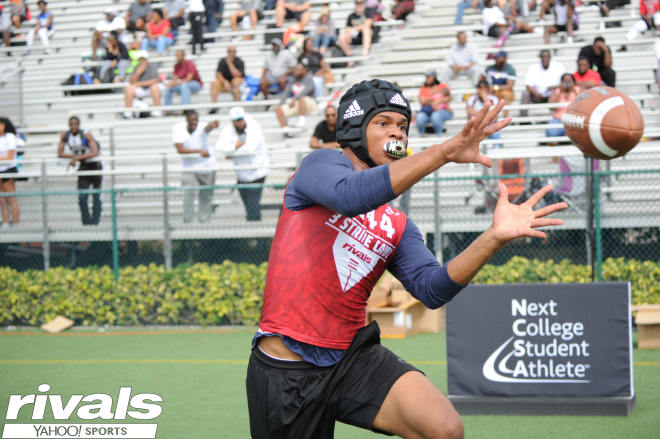 The situation: It's way too early to assume Solomon will land at Michigan because pulling a top-flight player our of South Florida isn't easy. Still, the early outlook is positive for the Wolverines. Solomon has options, though, as Florida State was a factor at a time. If Signing Day were today, Michigan would be the clear favorite. The bad news for the Wolverines, however, is that Signing Day isn't today and plenty will change in the months ahead. This seems like a battle Taggart can win down the stretch should the Seminoles show improvement on the field. The four-star linebacker was offered by FSU's old staff and seemed interested at the time and likely will be again. That said, at this juncture, it's hard to bet against Jim Harbaugh. Clemson and Miami are also involved.
The pick: Michigan … or Florida State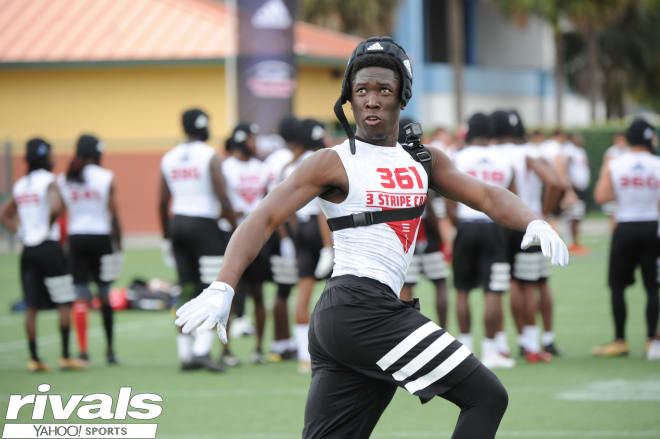 The situation: Richards has options – plenty of them, actually. Florida, Georgia and Auburn are all in pursuit. What those school don't have, however, is his brother. The four-star running back's older sibling plays wide receiver at Miami, so logic dictates that the Hurricanes have the inside track here. Still, it wouldn't be wise to rule out Georgia, which is starting to build a brand around landing top running backs. Florida is also in the running here.
The pick: Miami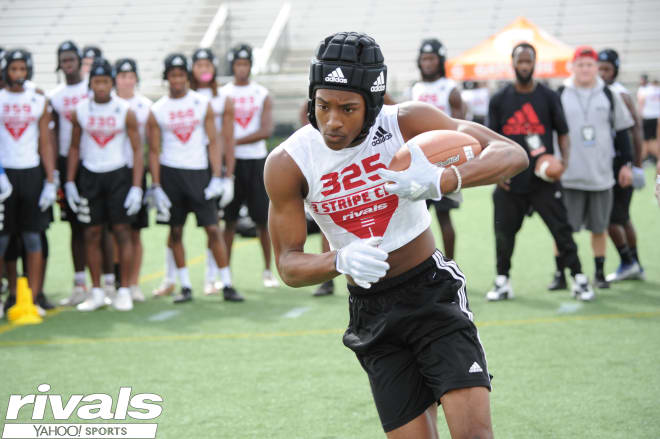 The situation: This one is tricky. Dunmore was once committed to Florida and would probably like to go there if all things are equal. The problem is, there's no way of telling if that will be the case. Should the Gators take positive steps on the field under Dan Mullen, the relationship between Dunmore and the program can easily be rebuilt. If not, Miami, Georgia, Ohio State and others stand to benefit. Predicting the four-star receiver to land at Ohio State is a longshot because he's yet to visit the campus, but longshots sometimes hit. Urban Meyer often steals a top prospect from the Sunshine State, and Dunmore could be next in line.
The pick: Ohio State