Rankings rewind: Haden, Agholor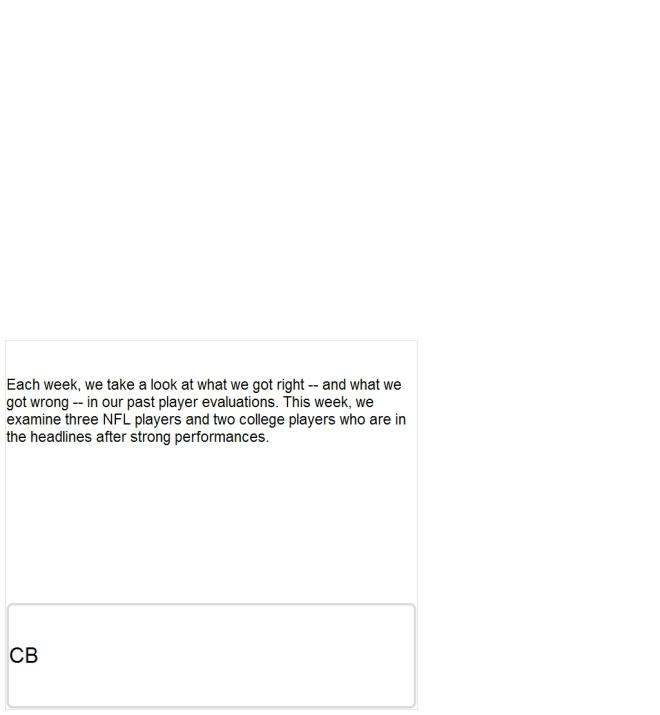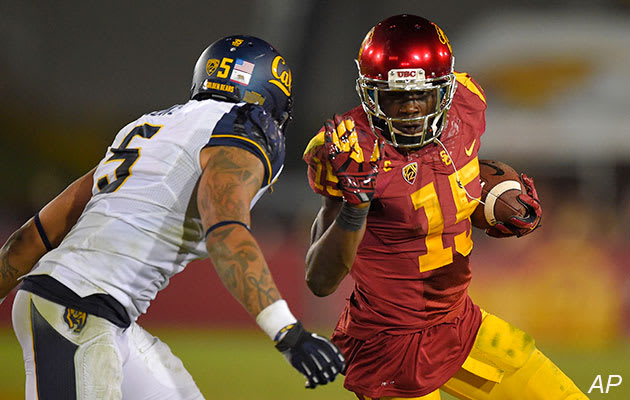 Nelson Agholor had a huge game in the Trojans' win over Cal.
As a true freshman in 2012, Agholor saw time as a reserve wide receiver, plus he returned kickoffs. Offensively he finished the season with 19 receptions for 340 yards and two touchdowns. Taking on a bigger role last season, he started all 14 games and totaled 56 receptions for 918 yards and six touchdowns. His performance earned him several postseason honors, both nationally and in the conference. This season, Agholor has already bested all of his season-highs with 82 receptions for 1,079 yards and ten touchdowns.
Playing his high school football at Berkeley Prep in Tampa, Florida, Agholor saw time at running back, wide receiver, cornerback and safety. He immediately made an impact as a freshman with 1,400 all-purpose yards and five interceptions, and then as a sophomore with 970 yards rushing, 239 yards receiving and 18 total touchdowns, plus 31 tackles and four interceptions. He continued his impressive play as a junior with 1,440 yards on offense and three interceptions on defense. Agholor definitely saved his best for last at Berkeley Prep, as he rushed for 1,983 yards and 28 touchdowns, while grabbing 10 receptions for 117 yards and two touchdowns on offense during his senior season.
RB
Four-star, class of 2011, signed with Nebraska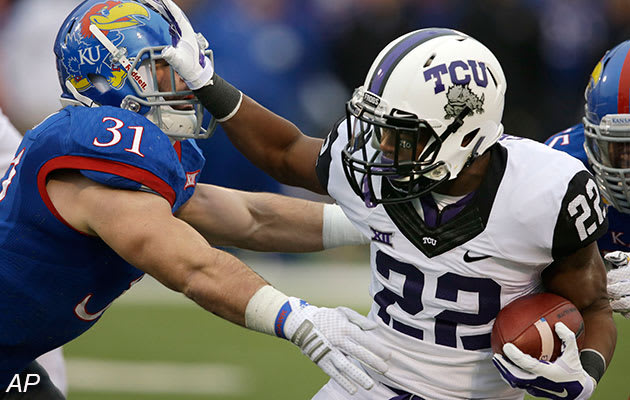 Aaron Green and TCU had just enough to push away from Kansas on Saturday.
 Playing his high school football at Madison in San Antonio, Texas, Green enjoyed a fabulous career that saw him rush for almost 5,000 yards. He began to make his mark as a sophomore, when he rushed for 2,024 yards and 27 touchdowns. Green then totaled 1,100 yards rushing and 11 touchdowns as a junior, before finishing his time at Madison with 1,171 rushing yards and 19 touchdowns in 2010.
LB
Four-star, class of 2010, signed with Georgia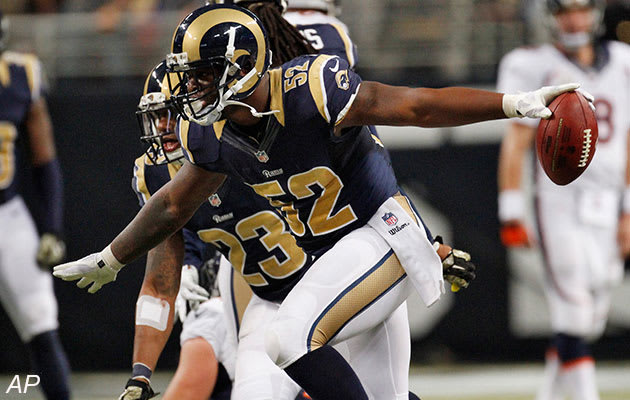 Alec Ogletree celebrated his interception of Peyton Manning on Sunday.
Ogletree was drafted by the Rams in the first round with the 30th overall pick of the 2013 NFL Draft. He made an immediate impact with the Rams, starting all 16 games and leading the team with 117 tackles. He also finished with six forced fumbles, 1.5 sacks and one interception, which he returned 98 yards for a touchdown. He is having another big season in 2014 for the Rams, already totaling 66 tackles, three forced fumbles and two interceptions.
As a true freshman at Georgia in 2010, Ogletree saw a majority of his playing time on special teams before sliding in as the starting strong safety for the final five games of the season. The 2011 season did not go as expected for Ogletree as he broke his foot in the season-opener against Boise State and missed the ensuing six games. In the eight games that he did play, Ogletree finished with 52 tackles, 7.5 tackles for a loss and two forced fumbles. Finally enjoying a full season as a starter in 2012, Ogletree had 111 tackles, 11.5 tackles for a loss, three sacks and a forced fumble. He bypassed his senior season for the NFL Draft.
WR
Four-star, class of 2006, signed with Rutgers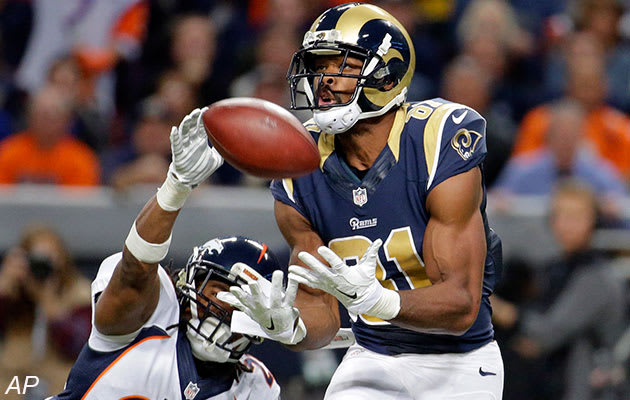 Kenny Britt hauled in a 63-yard touchdown pass against the Broncos.
Britt was drafted by the Tennessee Titans in the first round with the 30th overall pick of the 2009 NFL Draft. He played five seasons with the Titans before signing with the Rams during this past summer as a free agent. He had several productive seasons in Nashville, including grabbing 45 receptions for 589 yards and four touchdowns in 2012, and 42 receptions for 775 yards and nine touchdowns in 2010. In his first season with the Rams, Britt has totaled 25 receptions for 440 yards and three touchdowns through 10 games.
Mike Farrell
National Recruiting Director