QB William Watson announces his commitment to Nebraska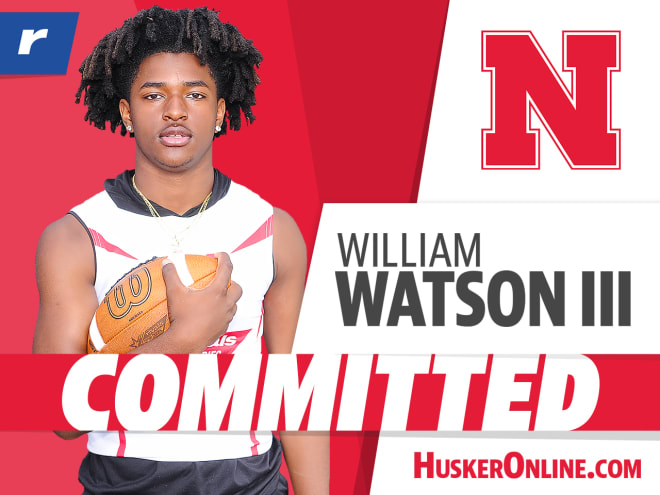 Long-standing relationships always go a long way in the recruiting process and the groundwork that Nebraska offensive coordinator Mark Whipple laid during his time at Pittsburgh has paid off in the form of a commitment from quarterback William "Pop" Watson. The Springfield (Mass.) Springfield Central star's trust in Whipple and an outstanding visit to Lincoln in January sealed the deal for head coach Scott Frost and his squad.
IN HIS OWN WORDS...
"I know where I'm going and Nebraska is the place," Watson said. "The coaching staff is legit. Whipple's offense is it. Coach Frost is a great guy, down to earth and is all about his team.
"When I got to Nebraska I immediately felt like I was at home," he said. "The weather is exactly the same and everything looks the same. The coaching staff accepted me with open arms. They were all excited about me and talking to me about how happy they were to have me up there. They stayed on back after that with constant phone calls and reassurance that I was still a top priority there.
"They like that I'm a winner," said Watson. "That was the first and foremost thing they wanted to see. I win big games. They also like my playmaking ability, how I can throw from the pocket but also outside of the pocket and make plays with my legs and arm."
RIVALS' REACTION
Scott Frost and Mark Whipple have their quarterback in the 2023 class now that Watson is officially in the fold. The dynamic quarterback out of New England does a great job stressing the defense because he is always a threat to run. Watson amassed more than 2,600 total yards this past season and completed just under 60-percent of his passes. The Huskers now have five commitments in the 2023 class and Watson will work to bring more playmakers with him to Lincoln. Watson acknowledged the progress Nebraska made on the field last season and is hoping to keep the positive momentum going.