Prospects that earned their stripes at Rivals 3 Stripe Camp in New Orleans
MORE: Takeaways from Saturday's Rivals adizero Combine
HARVEY, La. -- The 2019 Rivals 3 Stripe Camp Series presented by adidas returned to Louisiana this weekend and drew some of the best athletes in the region. The camp was especially packed with ranked prospects inside the Rivals100 and the Rivals250. The competition brought out the best of the talent on hand -- enough that seven players are now Mercedes-Benz Stadium-bound for the Rivals100 Five-Star Challenge presented by adidas. Here's a look back at the players who captured the hardware and earned their stripes in New Orleans.
QUARTERBACK MVP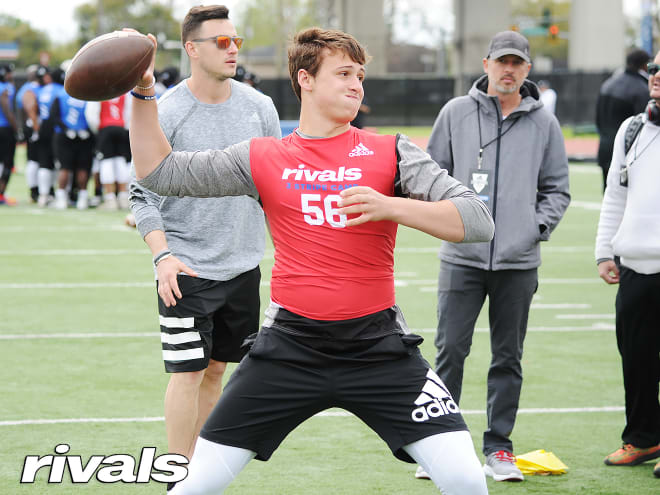 Rogers was sharp from start to finish. He was throwing with good accuracy to new receivers with a consistent wind throughout the day. The Mississippi State commit showed good fundamentals, great touch and the consistency it takes to win an award like this. He has gotten a little taller, filled out his frame and improved over the last year. He played with confidence and shined Sunday.

RUNNING BACK MVP
Johnson stood out among a talented crop of running backs as an explosive pass-catcher out of the backfield. Johnson, a 2021 prospect, showed up with a really good frame and impressed with his size. He ran crisp routes and was able to easily separate from linebackers opposite him. He was also very sure-handed and became an easy target for the quarterbacks throughout the day. Johnson is still waiting on his first major offer.
WIDE RECEIVER MVP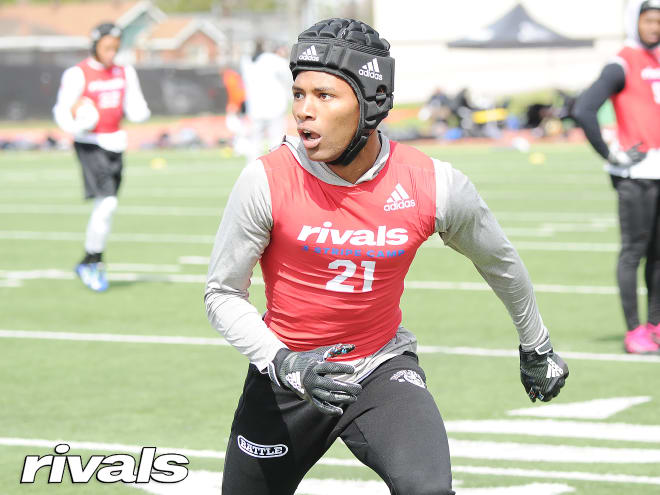 Moore isn't the biggest or fastest wide receiver, but the Rivals100 prospect consistently wins in one-on-ones due to exceptional footwork, crisp route-running and promising athleticism. You'd be hard-pressed to find a better route-runner that consistently gets open against good coverage. Moore separates with ease thanks to phenomenal breaks on his routes and has elite body control to make catches all over the field. Moore also earned an invite the Five-Star Challenge. LSU, Georgia and several others are in the mix for Moore.
OFFENSIVE LINE MVP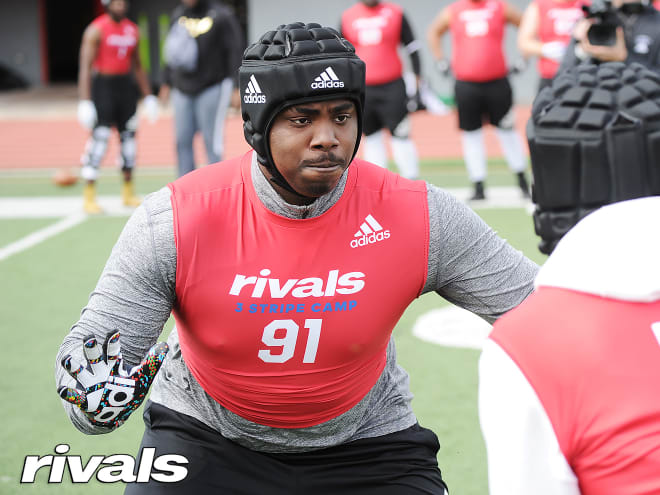 No offensive tackle could even come close to Morris on Sunday. The Rivals100 offensive lineman was consistently awesome all afternoon. He was one step ahead of the defensive ends in front of him, showing great anticipation and elite power to handle them. I'm not sure Morris missed a rep on the day, showing off great footwork and technique to keep the pocket clean, earn MVP honors and punch his ticket to the Five-Star Challenge. Alabama, Texas A&M, Arkansas and several others are in the mix for Morris.
DEFENSIVE LINE MVP
Mims put his name on the radar on Sunday by showing off a tremendous motor as a wide defensive end. He gave offensive line MVP Morris a run for his money on a few reps and generated good pressure off the edge. That speed was a thorn in the side of several offensive tackles. Ole Miss, Arkansas State and Western Kentucky are among Mims offers.
LINEBACKER MVP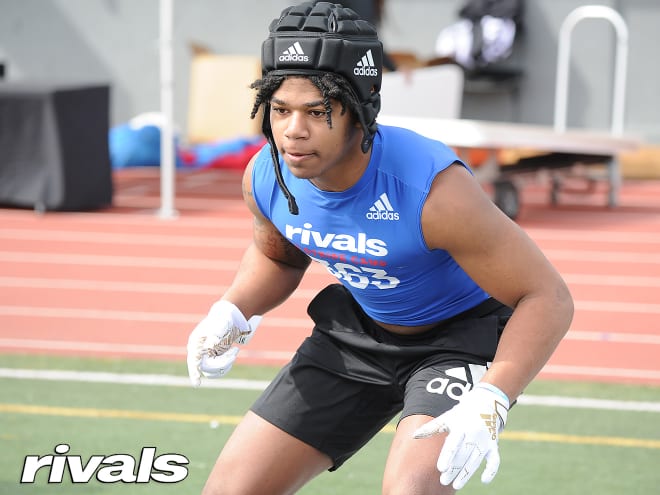 There was a strong group of linebackers Sunday, but McDonald really stood out in this setting. Some may be recruiting him as a bigger safety to play in the box, but he could definitely go play linebacker on the next level. What stood out as much as anything was how he played under control. He let the receivers or the running backs come to him without wasted steps and he was locking those guys up in coverage. He is very athletic, he flashed great speed and he is a versatile defender. Ole Miss, LSU and several others are in the mix for McDonald.
DEFENSIVE BACK MVP
There were a multitude of candidates worthy of MVP honors in the secondary, but Vance, an Arkansas verbal pledge, was the best of the group. Vance was able to shadow receivers and move well laterally all day long. He exhibited great anticipation on a couple of short routes and went step-for-step with receivers down the field on vertical balls.

GATORADE AWARD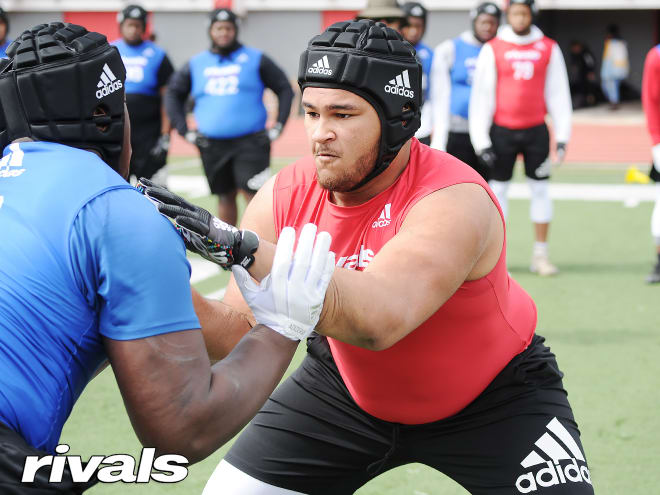 Shoulders competed at the Rivals adizero Combine on Saturday and earned his invite to the camp. The offensive lineman got some work at tackle and guard Sunday and had some success. He competed against some highly-ranked defensive linemen and he won some reps. He has a big body, he looks more like a future right tackle and he has some upside. Shoulders was competing, taking the coaching and showing he belonged.
ADDITIONAL FIVE-STAR CHALLENGE INVITES
Jackson is a highly-ranked defensive tackle that always comes out to compete. He is a big body that flashes quickness off the ball. He is known for size and strength, and both of those things stood out Sunday in New Orleans. Jackson is an interior lineman who will make others around him better on the next level. He is being pursued by Alabama, Clemson, Florida State and many others.
Van Pran is the top-ranked offensive lineman in Louisiana and the No. 3 guard in the nation. He lived up the hype and then some in New Orleans. Van Pran packed a powerful first punch playing center and kept interior defensive linemen at bay all afternoon. He moves laterally with ease and is a fluid athlete anywhere along the offensive line. He's a candidate to continue to see his stock rise as we move closer toward the Five-Star Challenge. LSU, Alabama and Georgia are among the programs in the mix for Van Pran.
Roy showed up to New Orleans about 15 or 20 pounds lighter than his playing weight, and it showed. The Rivals250 tackle pressured the quarterback more like a defensive end -- with technique and speed to get past slower offensive guards and centers. Roy's initial burst is a problem for opposing linemen and his lower weight aided his quickness. He still has room to tack on some more muscle and add some more brute force to his arsenal moving forward. LSU, Texas A&M and several others are in the mix for Roy.
French is coming off a stellar junior season and he's carried that momentum into the camp circuit, showing nice mobility for a players his size. Known for being a thumper and a tackling machine in games, French was terrific in the open-field tackling drill, as smaller quicker backs were unable to shake him in space.
The Rivals100 linebacker suffered a variety of bumps and bruises that limited him during portions of his junior year but now he looks fully healthy and he showed it on Sunday. Despite being 250 pounds, Eason was able to cover smaller, quicker backs in space and he also acquitted himself during the open-field tackling portion of the event. South Carolina, Ole Miss, Arkansas and several others are in the mix for Eason.