Prospects that earned their stripes at Rivals 3 Stripe Camp in Dallas
COPPELL, Texas – The top football prospects from around the Dallas-Fort Worth Metro Area were joined by prospects from surrounding states to take part in the Rivals 3 Stripe Camp presented by adidas. At day's end, a collection of well-known and up-and-comers earned their stripes via outstanding performances from among their peers.
QUARTERBACK MVP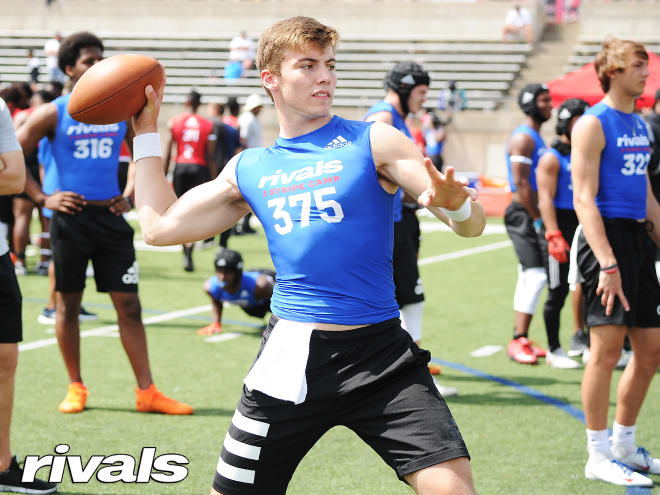 It was not a big group of quarterbacks with just 14 throwing footballs on Sunday, but the depth within the position was outstanding. Seals was able to walk away with MVP honors by a narrow margin despite an outstanding performance. The No. 18 pro-style quarterback in the 2020 class has crisp, clean arm mechanics and threw the ball with velocity and accuracy from start to finish. The coaches at the quarterback position also noted intangibles with Seals, including his leadership qualities.
RUNNING BACK MVP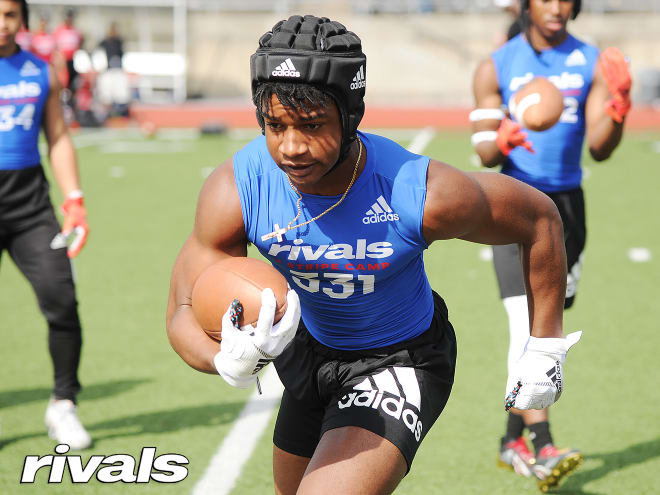 There were several small, quick athletes at the running back position, and the structure of the Rivals 3 Stripe Camp highlights their strengths. At 6-foot and 200 pounds, though, Megwa was one of the biggest running backs in the group and yet he managed to show as well as anyone at the position. Megwa has the size to run between the tackles and be an every-down back, but he also possesses the quickness and ball skills to be a weapon as a receiver out of the backfield.
WIDE RECEIVER MVP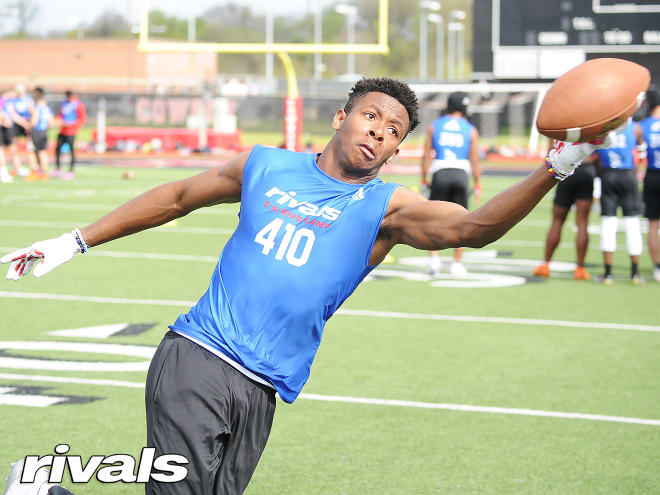 The award for top performer at the wide receiver position was the last one decided due to the close competition between several top guys. Much like Seals at quarterback, Graham emerged as the eventual winner in large part due to his consistency from beginning to end. The future Oklahoma Sooner has great size for the position, and he also checks boxes across the board. He was able to create separation with his quickness, while also showing the body control to out-battle defenders for the football.

OFFENSIVE LINE MVP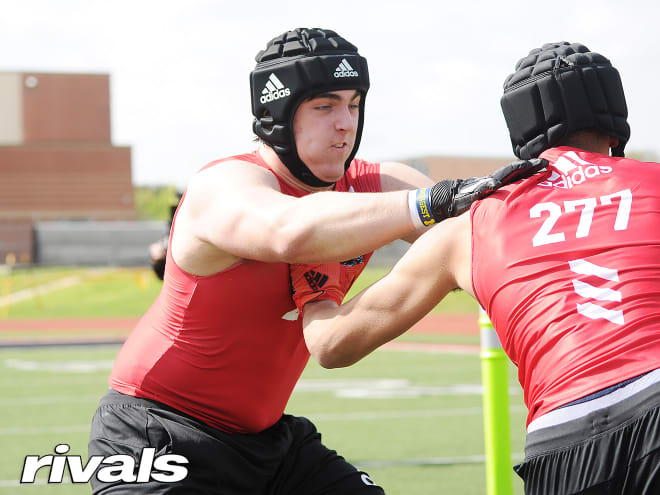 With more than a dozen scholarship offers as a sophomore, Brockermeyer is a well-known prospect but he was challenged by several in a hotly-contested offensive line MVP battle. Initially Brockermeyer lined up at left tackle and showed the range and athleticism to handle speed off the edge from that spot. When he moved down to guard later in the showcase one-on-ones, though, the sophomore proved he had the strength to battle with defensive tackles as well and punched his ticket to Atlanta with an invitation to the Rivals100 Five-Star Challenge presented by adidas.
DEFENSIVE LINE MVP
Although he is only a freshman, Alexander was one of the most physically impressive defensive linemen at Sunday's camp. He is a solidly-built 6-foot-3 and 335 pounds and has the strength that naturally comes with that size. Most impressive about Alexander's performance, however, was his explosiveness off the ball and lateral quickness. As he develops the technical aspects of the position, that strength/quickness combination is going to be a nightmare for opposing offensive linemen.
LINEBACKER MVP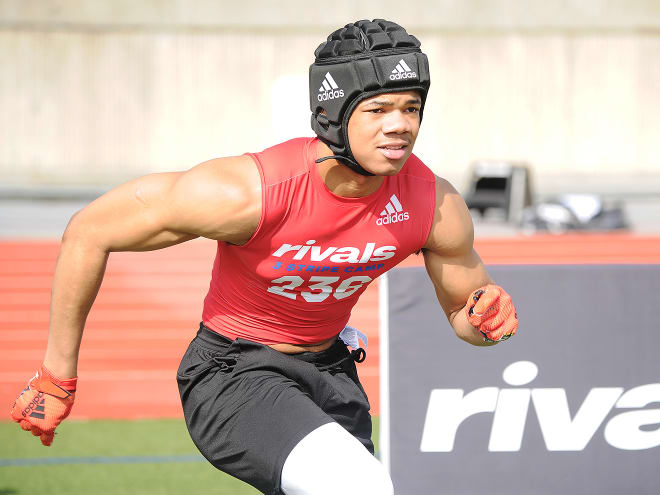 Brown is a prospect we have known about since last fall after noticing him when scouting highly-ranked teammates Daxton Hill and Javian Hester at a game in October. Schools are only just starting to find out about the athletic linebacker, however, with Oklahoma State, SMU and Army among those starting to show interest. Brown still has plenty of room to fill out his 6-foot-1 frame without sacrificing the athleticism he displayed en route to position MVP honors on Sunday, the highlight of which was a one-handed interception.
DEFENSIVE BACK MVP
Kimber aggravated a minor injury at the end of the regular one-on-one session and was not able to participate in the showcase one-on-ones that concluded the camp. Yet, opposing wide receivers and quarterbacks were nearly unanimous that he was the most difficult defensive back to compete against when he was at 100 percent. At 6-foot, Kimber has great length and plays with great range, while also being able to anticipate routes and make plays on the football.
GATORADE AWARD
The Gatorade Award often goes to the combined performance of a prospect over both Saturday's Rivals adizero Combine and Sunday's camp. Cobbs posted one of the top ten performances at the combine, which included a 4.52 forty-yard dash and 34.6-inch vertical. He then came out Sunday and won over the coaches and observers with his competitiveness. Weighing in at 208 pounds, Cobbs showed surprising speed and linebackers were unable to stay with him on routes downfield.
ADDITIONAL FIVE-STAR CHALLENGE INVITES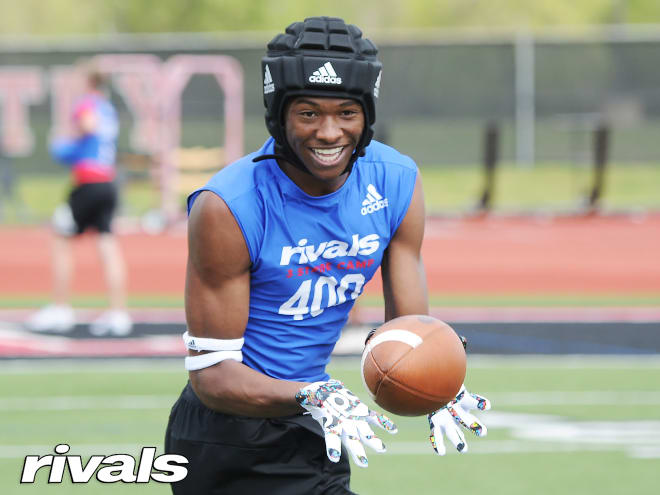 Hester was the highest-ranked wide receiver prospect in Dallas on Sunday, and he played up to his billing despite being edged out for position MVP honors. Measuring 6-foot-4 and 180 pounds, Hester is a lean-framed wide receiver who will benefit from the strength that comes from added weight. He has excellent route-running abilities and is an easy mover across the turf. Sunday's performance earned Hester an invite to Atlanta in June for the Five-Star Challenge.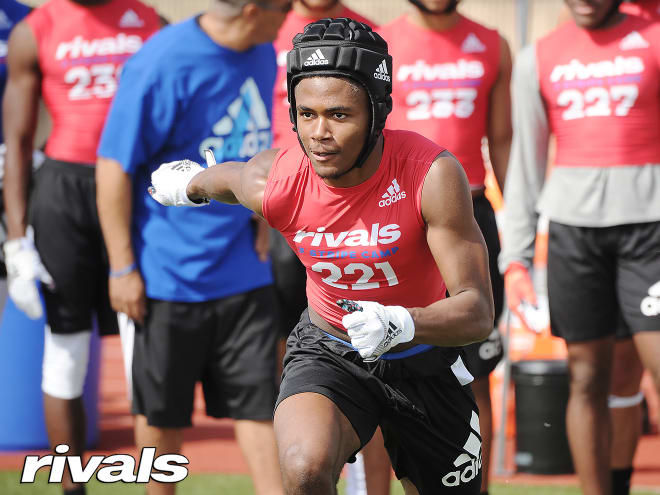 A Rivals250 prospect with two dozen offers to his credit, Johnson brought out the best in his opposition on Sunday and was up to the challenge. He has great size for the position at 6-foot and 178 pounds, but also brings the speed and fluidity necessary to stay with receivers through their routes. Johnson will get his chance to test that skill set against the best in the country with his invitation to the Five-Star Challenge this summer.