Prospects that earned their stripes at Rivals 3 Stripe Camp in Dallas
DALLAS – The Rivals 3 Stripe Camp presented by adidas spent its second consecutive week in the state of Texas, making the trek up I-45 to Coppell High School in the Northwest Dallas suburbs. Sunday's event brought out a deep collection of prospects not only from the Lone Star State, but also from Arkansas, Kansas, Missouri, Oklahoma and other surrounding states. At day's end, the following prospects took home the top accolades.
MORE RCS DALLAS: Krueger's takeaways | Updates | Full RCS schedule
QUARTERBACK MVP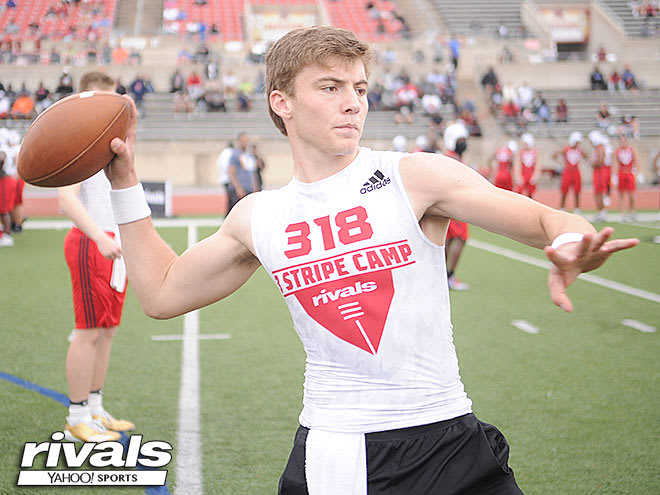 A year ago Seals earned recognition as a top underclassmen at the Dallas stop of the Rivals 3 Stripe Camp. The only logical progression, then, was to take home overall MVP honors, and that is exactly what he did despite still only being a sophomore. Now measuring 6-foot-3 and 191 pounds, Seals drew praise from the quarterback coaches at the event for his consistent ability to rip passes on the money and for his advanced footwork. His ball positioning and release point is a little low and an area for improvement. Montana State and UTEP have already jumped in with early offers, but this is definitely a young quarterback to watch when the spring evaluation period kicks off next month.
RUNNING BACK MVP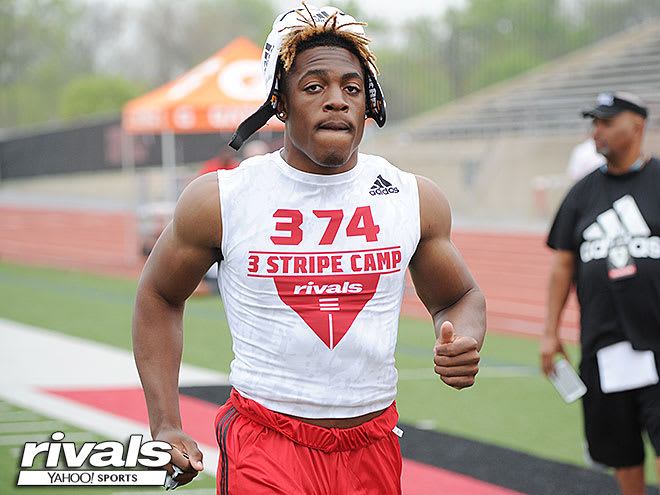 Going back to last season, it's been a mystery as to how Jones has yet to land his first FBS offer. He's always turned it solid camp performances with every opportunity and finished with nearly 1,200 yards last season at Trinity Christian. For a bigger back that uses his size and explosiveness to make plays, Jones has become more adept at getting into his routes in the passing game and has a confident pair of hands to make catches. He should be one of the focal points of a program that should have a lot of eyes on it this season in the Dallas area, and though he's somehow managed to stay a secret for this long, shouldn't be for much longer - particularly after a performance like the one he had on Sunday.
WIDE RECEIVER MVP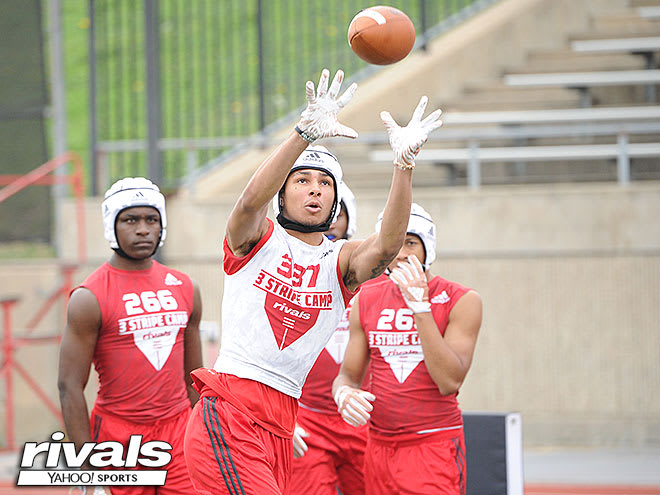 Bridges pulled off the double every prospect attending a Rivals 3 Stripe Camp is aiming for: position MVP and an invite to the Rivals100 Five-Star Challenge presented by adidas. The Oklahoma commit did both with an outstanding performance that was made all the more impressive by the depth of competition at the wide receiver position. Besides fellow Sooners commit Austin Stogner, Bridges beat out five-star Theo Wease and four-star Demariyon Houston, among others, for the MVP honors. An explosive athlete with good height for the position, Bridges was particularly impressive with his route running and ability to snatch the football out, away from his body with a strong pair of hands.

OFFENSIVE LINE MVP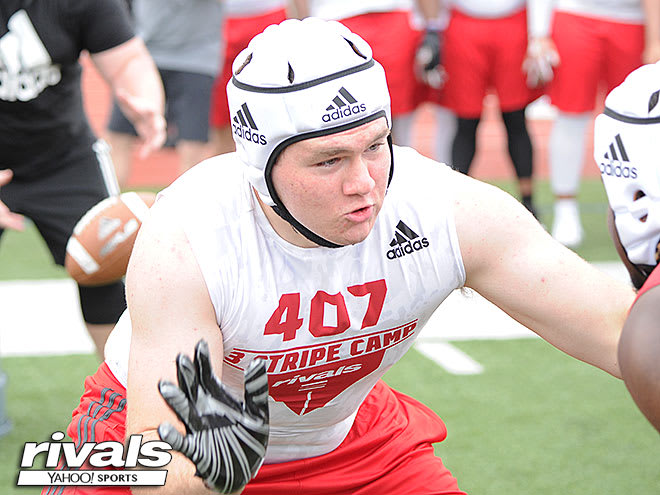 Either by observance or providence, Bragg has the key to getting reps at camps figured out: play the offensive center position. Listed as an offensive center, Bragg, was able to find his way to the front of the line and rack up a ton of reps because most offensive line prospects were trying to get a spot at tackle or guard. That allowed Bragg to keep stepping in at the center position with little competition for the spot, and gave him ample opportunities to showcase his skills. Although he is narrower in the lower body, Bragg knows how to sink his hips and center his balance, then get good extension with his arms and those fundamentals allowed him to dominate rep after rep.
DEFENSIVE LINE MVP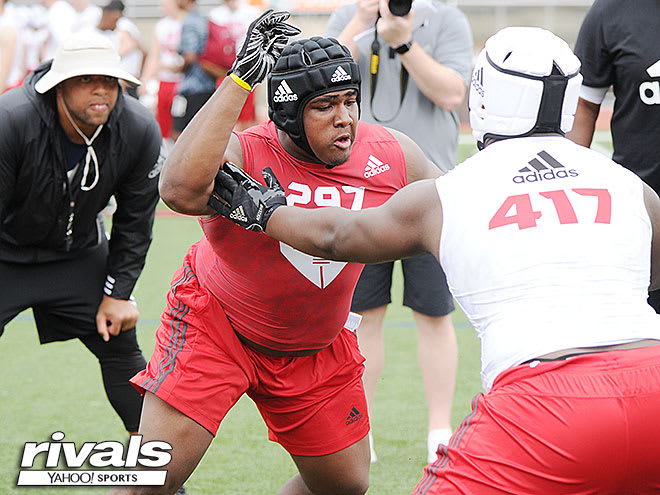 When the offensive and defensive line groups get together for the first time ahead of their one-on-one battles, there is a lot of peacocking and posturing as future rivals try to set the tone for their impending battles. Jackson was part of that cacophony of tough talk, but then went out and immediately backed it up. At just 5-foot-11 and 291 pounds, Jackson does not jump off the field physically, but his performance demands attention. He is explosively quick and on several occasions showed an impressive spin move that belies his size and position.
LINEBACKER MVP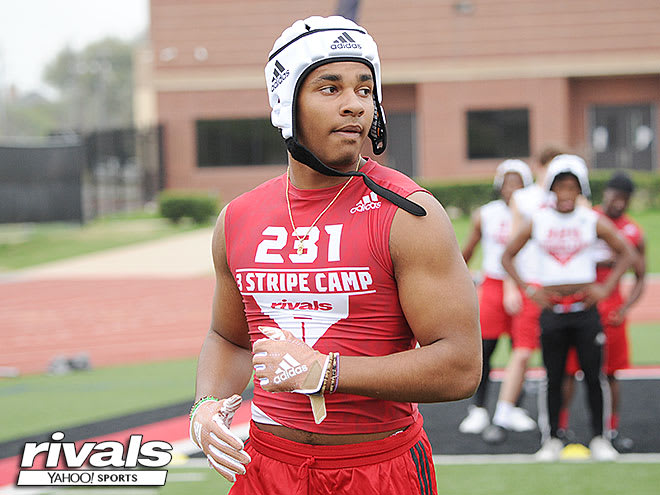 Throughout the course of a camp the list of position MVP contenders tend to pare down. With linebacker it came down to two prospects in Dallas and we went back-and-forth on which one was best. We always make a determination for one winner because there is only one plaque to award, but in this instance we saw a unique situation where two prospects could share an award. That's because the two linebackers our decision came down to were brothers Gabriel and Grayson Murphy, and as twins they are likely used to sharing. Their performances were equally impressive, as both showed range and athleticism in ideal linebacker frames.
DEFENSIVE BACK MVP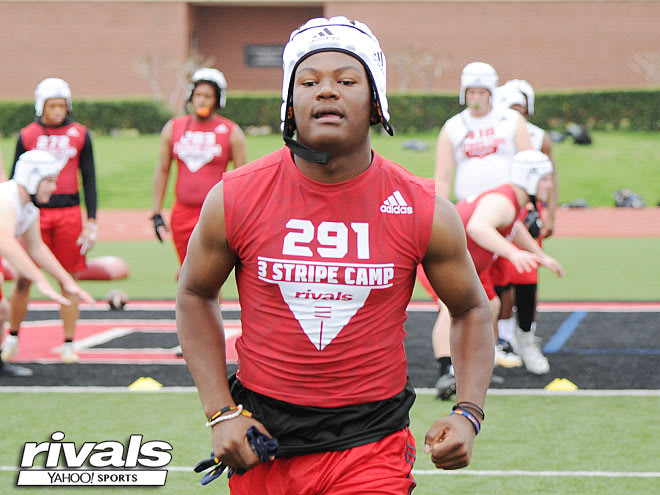 The depth of talent at the wide receiver position made the defensive backs in attendance work extra hard to make an impact, and several rose to the challenge. Maybe most surprising of that group of standouts defensive backs, though, was Turner. Measuring 6-foot-2 and 211 pounds, Turner is clearly a safety prospect at the next level and camps do not traditionally showcase safety skills as well as they do cornerback skills. This particular camp had a large number of receivers with outstanding top end speed, yet Turner proved on repetition after repetition he could run with those top guys and make plays on the football. It was an eye-opening performance from a prospect who has only been offered by Toledo thus far.
ADDITIONAL FIVE-STAR INVITES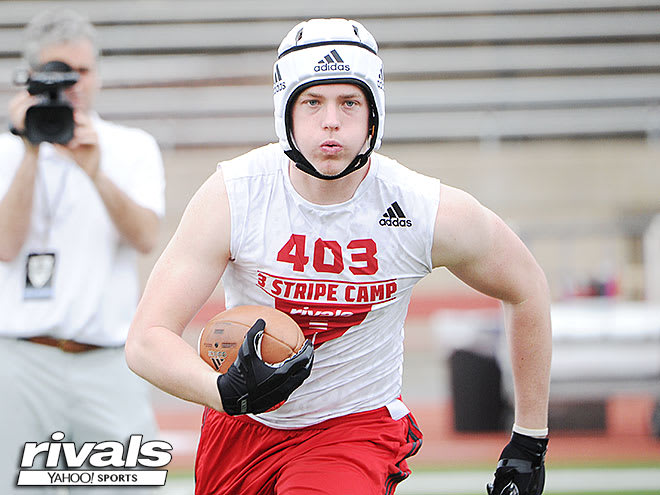 No position gets fewer spots in the Rivals100 Five-Star Challenge than tight end, so for a tight end to earn an on-spot invite he has to be exceptional. Stogner, an Oklahoma commit, proved he was that type of prospect with his play on Sunday. Possessing elite size at 6-foot-7 and 230 pounds, Stogner already has an understanding of how to use his body to distance defenders from the football and secure the catch. His style does not result in consistent creation of separation from a route running or speed standpoint, but the Rivals250 prospect makes that happen with his size and strength.
The debate between which wide receiver would win position MVP did come down to Bridges and Wease, with different parties advocating for each prospect. Wease's performance demonstrated why he is a five-star, and were it not for a couple more opportunities that Bridges had to make highlight reel receptions, Wease could have easily walked away with top honors at the position. His consolation is not too disappointing, however, as he clearly earned his way to the Rivals100 Five-Star Challenge with his play at Sunday's event.