Pokes add 2017 Texan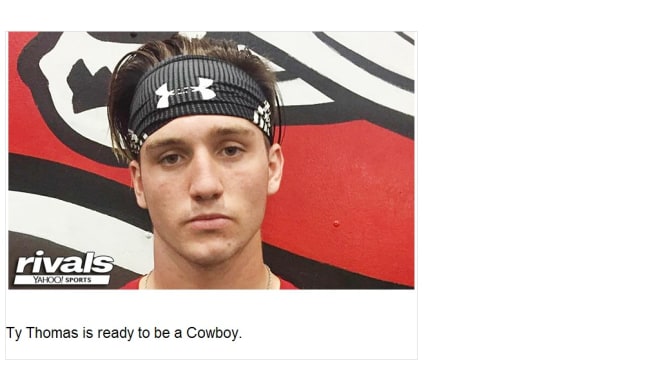 Ty Thomas
knew he was nearing a decision and on Friday the Lubbock (Texas) Cooper 2017 three-star safety decided he was ready to let the world know his college decision.
IN HIS WORDS: "Overall it's the best fit for me honestly. They have a great defensive scheme that I can fit into well. I've had family go there too. That's where my sister went. A bunch of my mom's family went there. But their program, they've been a top 20 team five times in the last 10 years, so that's a big deal to me too."
RIVALS' REACTION: Shortly after Thomas decommitted from Washington State the Oklahoma State Cowboys began to jump to the forefront of his recruiting process. There are family ties to the Oklahoma State program, and it allows him to play close to home. Thomas is a hard hitting safety with a lot of range and a strong football pedigree. He should fit into the scheme well in Stillwater.