Penn State stays hot, lands Rivals250 DB Isheem Young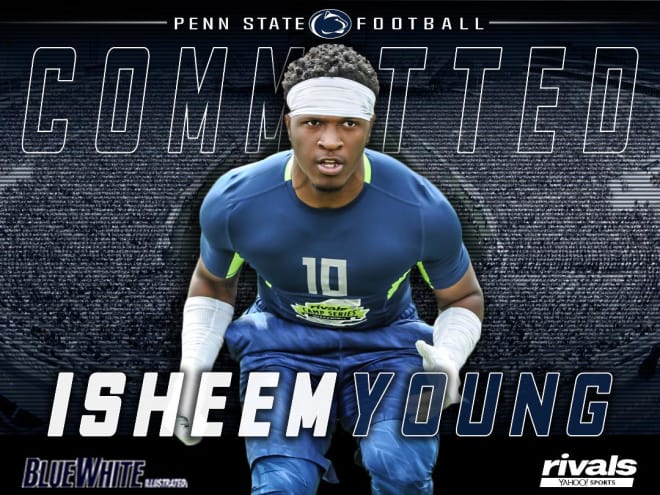 Penn State keeps adding major playmakers to their 2018 recruiting class. The newest member, and sixth since Saturday, is Rivals250 defensive back Isheem Young out of Philadelphia (Pa.) Imhotep Institute Charter School. He explains his decision below.
IN HIS OWN WORDS…
"I picked Penn State because I love the academics there and the coaches," Young said. "I think it's a great fit for me. I think I'll be able to play my freshman year.
"Marcus Allen and I have a great relationship," he said. "He's been getting on me about what I do right and wrong. We've built a really good relationship. Coach Banks is my main guy. It's great that I have this kind of relationship with my position coach."
RIVALS' REACTION
Young's commitment to Penn State is not a surprise because he has been leaning that way for months. The Nittany Lions gain a versatile safety that can punish wide receivers that come into his area and loves mixing it up against the run. Young's physicality is contagious and he is a great fit in Penn State's secondary. He does a great job patrolling the deep middle of the defense and his instincts help him get a jump on the ball when it's in the air.