Offers piling up in a hurry for Brice Sensabaugh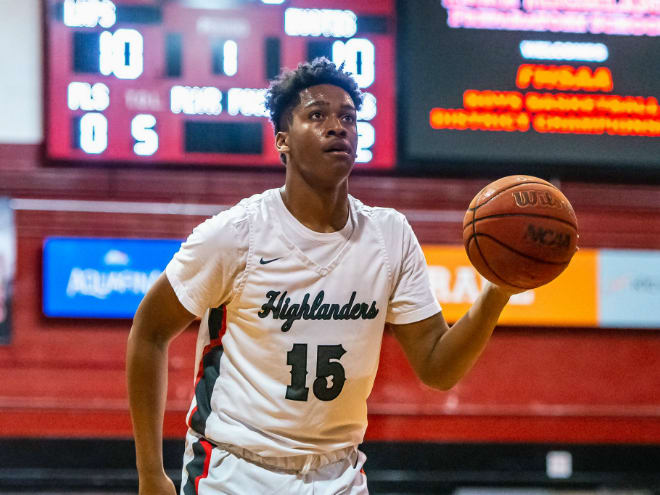 IN HIS OWN WORDS
Cincinnati: "Those are good guys. I think there is great basketball culture in the Midwest. It's a great school in a great environment. My dad went to school there and has told me a lot about it."
Florida: "I took an unofficial visit there. They ended up offering on that visit. I'm obviously familiar with them since it's close to home. Being close to home is always good because my parents could come watch me play. They treated me well on the visit as well and I got to see them practice, too."
Georgia Tech: "Coach (Josh) Pastner, that's my guy. He talks to me a lot. That's one of the schools where the head coach recruits me the hardest. I talk to the head coach like 95% of the time. Being in the ACC is great, and it's also a great academic school."
Indiana: "Indiana is a great school, especially under Mike Woodson. He's been there and done it all. He's a great basketball mind. Playing for someone like that would be crazy."
Vanderbilt: "I visited there in June, and it was good. I got to watch them practice. They had like 15 to 20 plays in already. It's a great school. They treated me very well. Coach (Jerry) Stackhouse is all about business, and I like that."
Xavier: "I probably talk to them the most. (Assistant) coach (Jonas) Hayes calls me like every day. We talk a lot and he's a cool guy. They are a high-major in the Big East and play good basketball. It's a good school in Cincinnati, which is where I'm from, so it's something I'm interested in for sure."
RIVALS' REACTION
With all these new scholarship offers, it's hard to pinpoint any favorites yet in Sensabaugh's recruitment. He did hint that some schools have started to make a stronger push and he has some visits in mind that he's not ready to share just yet.
Xavier jumped in first with an offer and will be a factor here, given he's from Cincinnati. The same could be said for the Bearcats as that's his dad's alma mater. Woodson's track record excited him as well as Indiana's tradition. Academics are working in Georgia Tech and Vanderbilt's favor, plus Pastner has really prioritized him and has the Yellow Jackets in a good spot. Florida's distance from his home could also be tough for other schools to overcome as Mike White's staff has him really interested as well.
Sensabaugh plays in the Nike Peach Jam this weekend with E1T1. He could see even more offers come in, which would only complicate his recruitment.