Offense Top Performers: Pylon SE 7-on-7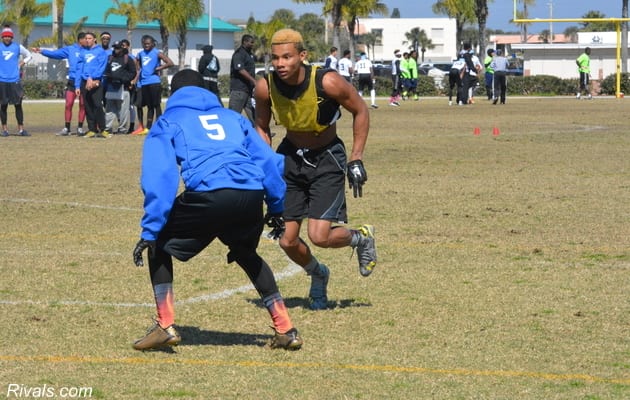 3
WR
Miami (Fla.) Gulliver Prep
4
WR
Plantation (Fla.) American Heritage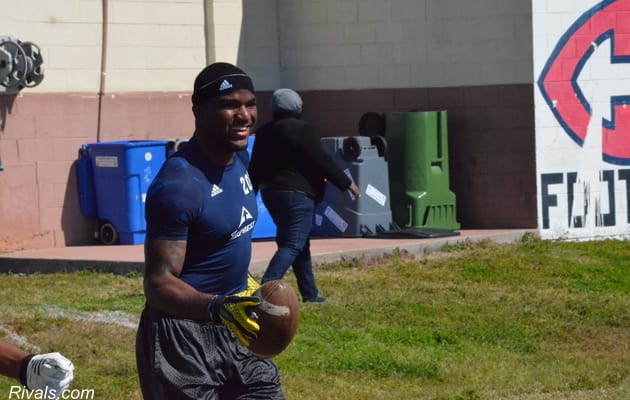 Snelson was the wide receiver opposite of Mullins in the South Florida Express offense and made a massive numbers of plays himself. He probably wasn't in the end zone as often as Mullins, but he gave defenses plenty of headaches. Snelson has an impressive frame and incredibly strong hands that he showcased by fighting for jump balls. Snelson lived up to his top-100 ranking on Saturday, as he looked like one of the nation's elite receivers.
5
QB
Fort Lauderdale (Fla.) Cardinal Gibbons
6
WR
Miami, (Fla.) Miami Central
7
WR
Coconut Creek, Fla.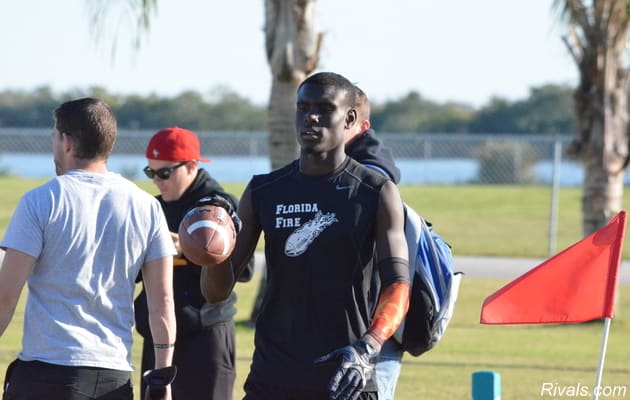 Victor's size makes him tough to defend. The fact that it's coupled with well above average speed is what makes him a nightmare for defensive backs. A four-star prospect, Victor caught more than four touchdowns on Saturday and won plenty of jump balls down field. He moved smoothly around the field and has hands that rarely fail him.
8
WR
Jacksonville (Fla.) First Coast
9
QB
West Palm Beach (Fla.) Dwyer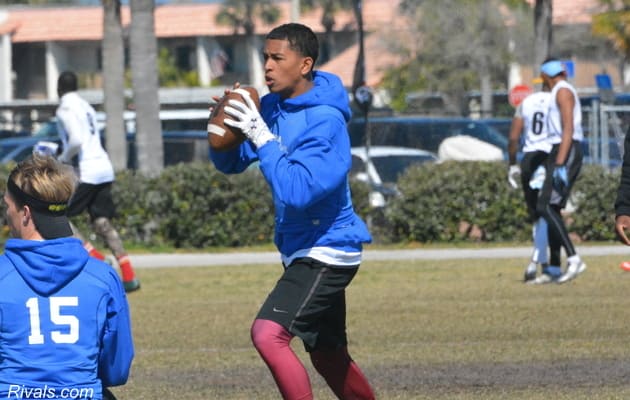 10
WR
West Palm Beach (Fla.) Dwyer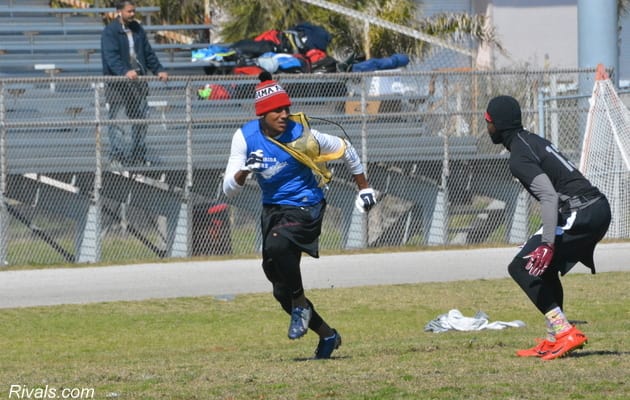 11
WR
Jacksonville (Fla.) Raines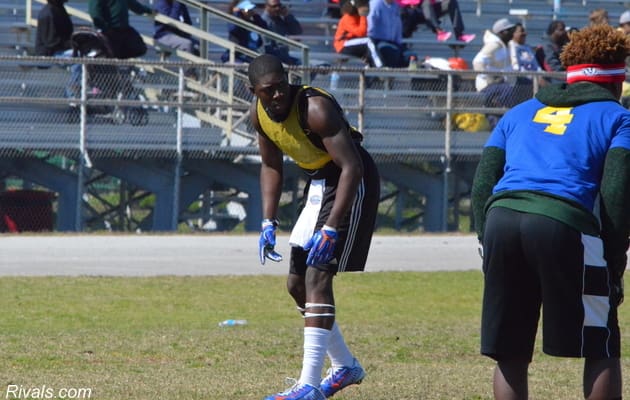 Wells has an impressive stature. It's clear that he has added muscle in the past year and now boasts the build of a college-ready prospect. His performance on Saturday was also solid. Though not a dominant force by any stretch, he certainly made his share of plays and showed an ability to contort his body and catch off-target passes.
12
WR
Hallandale, Fla.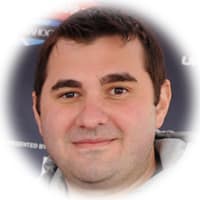 Rob Cassidy
Southeast Recruiting Analyst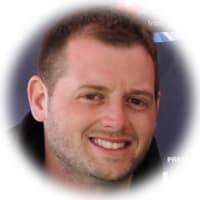 Woody Womack
Southeast Recruiting Analyst