NSD Question of the Day: Which rumor has your attention?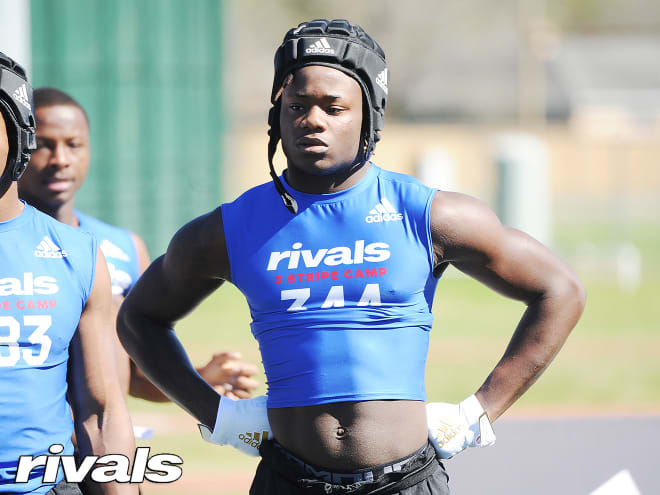 National Signing Day is only days away now but there are still many unanswered questions leading into the big event. With the final weekend of official visits in the books, we ask the Rivals team of analysts which rumor have they heard in the last few days that they believe or don't believe heading into the early signing period:
ADAM FRIEDMAN, Mid-Atlantic analyst
One rumor I'm hearing a lot has to do with Rivals250 defensive back Malcolm Greene. There is a lot of talk around the LSU commit about whether he will sign with the Tigers. A few teams have been poking around and it will be interesting to see what he does come Wednesday.
ADAM GORNEY, National and West analyst
The rumor out West, and it's backed up by some reporting, is that Clemson is done at linebacker even though five-star linebacker Justin Flowe is still on the board, which means Oregon and now USC could be surging in his recruitment. After five-star Trenton Simpson quickly landed an offer and committed to the Tigers over the weekend, it looked like Clemson is done recruiting the position even though Clemson was considered the frontrunner for Flowe for some time.

The Upland, Calif., standout has been weighing playing college ball across the country or staying closer and now it looks like the Ducks and the Trojans are in prime position. He had a great visit to Oregon recently and teaming with five-star Noah Sewell could be a devastating duo. USC has been playing catch up with Flowe, but word is his weekend visit went well.
JOSH HELMHOLDT, Midwest analyst
Rivals250 linebacker Antonio Doyle is set to announce Monday between Illinois, Missouri and Texas A&M. For the last several months since he decommitted from Missouri, Doyle has been expected to pick Texas A&M. Going into the weekend, though, I heard it was a close battle between Illinois and Texas A&M and that a decision had not been made yet. I believe that to be the case, and while I still expect A&M to be the pick, I will not be shocked if it is Illinois.
CHAD SIMMONS, Southeast analyst
There has been chatter about Rivals250 athlete Jimmy Calloway holding out until February, and not signing with Tennessee, the school he has been committed to since April. I am not buying it. Auburn and Florida have come in with offers in December, and numerous schools would love for him to wait, but Jeremy Pruitt and the staff in Knoxville are not going to let that happen. Calloway is a key piece to this class and despite some chatter about him not signing Wednesday, I see him officially becoming a Tennessee Volunteer.
SAM SPIEGELMAN, Texas and Louisiana analyst
The biggest rumor centers around - who else - Zachary Evans. He took an unofficial visit to Texas A&M earlier this month, his first visit to a school since officially visiting LSU in October for the Auburn game. Rumblings out of College Station are very optimistic. The Aggies are also optimistic about their chances with Rivals250 athlete EJ Smith but it's hard to imagine Jimbo Fisher landing both. In the end, I see the Aggies landing one but not both between Evans and Smith. I like LSU to eventually land Evans and the Aggies and Gators to battle over Smith.
Woody Wommack, Southeast analyst
There continues to be conflicting information on Tyler Baron and where he will end up. Sources close to Kentucky think they have a very real shot to land his commitment, despite the fact that Baron lives in Knoxville and his father works for the Vols. It would be quite the Signing Day surprise to see him head north to Lexington, but stranger things have happened.