NSD Preview: Top storylines of the day
As National Signing Day 2017 draws near, the end of another recruiting cycle is imminent. Pieces are falling into place and classes are coming together. With the clock running out of the class of 2017, Rivals.com takes a look at some of the storylines that will likely dominate Signing Day.
RELATED: Mike Farrell's predictions | Five coaches to watch | Glossary

WILSON WATCH
Marvin Wilson, the nation's top uncommitted prospect, will make a Signing Day decision. Ohio State is in play to some extent and Florida State is a real player, but LSU leads the pack to land Wilson, a five-star defensive tackle out of Texas. The No. 2 prospect in the 2017 class, it seems almost certain that Wilson will spurn the in-state schools to sign with either the Seminoles or the Tigers.
CAN THE GATORS CLOSE STRONG?
Florida needs a strong finish to save face, if nothing else. The Gators will likely land four-star prospects Brian Edwards and Adarius Lemons, but both Lemons and Robinson have found themselves in small off-field trouble in the past year. Neither has been a part of anything particularly concerning, so the duo could yield a massive reward for a small risk. Still, as the only SEC team in the fertile recruiting state of Florida, the Gators should always hover around the top five and it doesn't appear as though they will do that this cycle.
HOW WILL TOM HERMAN'S FIRST TEXAS CLASS SET THE TONE?
The hopes for new head coach Tom Herman are high at Texas. And while a recruiting class assembled on short time won't define his Longhorn tenure, how he closes can certainly help set the tone. The Longhorns are still in on names such as K'Lavon Chaisson, Stephan Zabie and Sam Cosmi. Four-star prospects Chevin Calloway and Ryan Johnson seem like long shots at this juncture. Still, if Herman can land more than he loses, it should be called a success.
MARYLAND HAS SUCCESS DESPITE SUB-.500 RECORD
Maryland was 6-7 this season but currently sits inside the top 15 of the Rivals.com Team Recruiting Rankings. A few Signing Day surprises could push the Terrapins into the top 10, but even a top 15 finish is a massive story for a program that is far out-kicking its coverage when it comes to courting high-level players. Maryland has maintained the reputation of a program with a positive trajectory despite on-field struggles, and that's no small story.
PENN STATE'S TURNAROUND EXTENDS TO RECRUITING
After finishing No. 23 a year ago, Penn State seems to have rebounded. The turnaround on the field has given way to a recruiting renaissance in Happy Valley. Penn State could challenge for a top 10 class before Signing Day ends and has a number of highly ranked prospects already in the fold. Suddenly, it seems that the program's Big Ten title may be just the start of a new era.

HOW WILL NEBRASKA FINISH?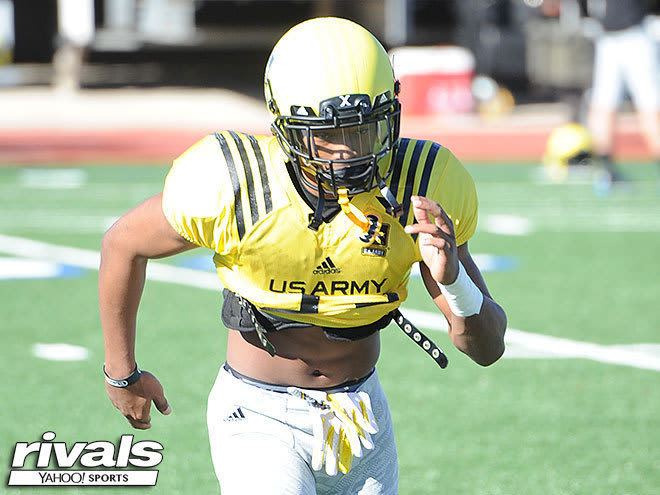 Nebraska's wild success recruiting California has been noteworthy all year. The fact that it failed to land any of the prospects it was in play for during the U.S. Army All-American Bowl was also a story. How the Huskers finish their class will be no different. Mike Riley's program is still alive to land a number of prospects, including four-stars Deommodore Lenoir, Elijah Blades, Joseph Lewis and Bryan Thompson. Nebraska will finish with a top 25 class and it will be interesting to see just how high the Huskers can rise.

GEORGIA CONTINUES TO TREND UPWARD
The trajectory at Georgia remains upward. UGA has positioned itself to flirt with a top five class despite an 8-5 season. Combine the mediocre season on the field with the fact that Kirby Smart is in his first season as a head coach, and it's clear the Bulldogs are doing plenty right on the recruiting trail. Prospects buy Georgia as a program on the rise and that counts for a lot in the recruiting world.

MATT RHULE RECRUITING THROUGH SCANDAL
The situation at Baylor is bigger than football. And while the sport is and should be an afterthought, which won't make new head coach Matt Rhule's job easy. Rhule has an uphill climb when it comes to selling his program. That much is clear. It will be interesting to watch how he recruits to a scandal-ridden program with next to no time to make his pitch. Nobody expects much from Baylor on Signing Day, so anything noteworthy will be considered a massive victory.
AN OFFSEASON CHAMPION IS CROWNED
Dethroning Alabama is no simple task. The Tide won the recruiting title a year ago and has topped the Rivals.com Team Recruiting Rankings in five of the last six years. Nick Saban sits atop the ranking again this season and the Tide have seven five-star prospects and an additional 14 four-stars. The only teams in the hunt to catch Alabama is Ohio State, but it's going to take a huge Signing Day filled with surprise to topple the defending champ.
WHO WILL LAND JOSEPH LEWIS?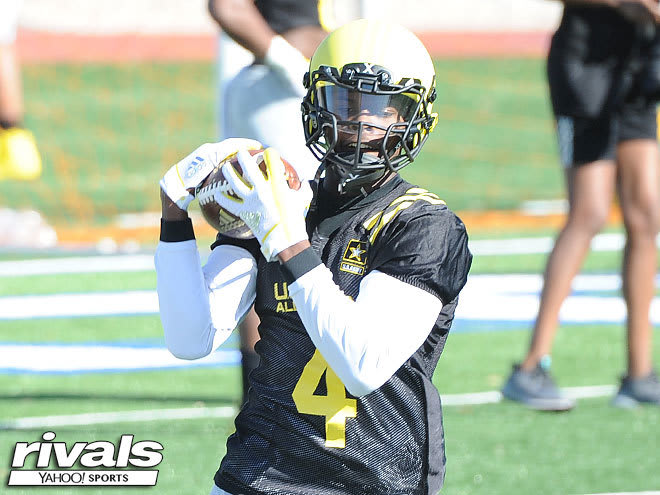 Lewis seems USC-bound, but recruiting is a wacky world and Signing Day is the epicenter. Nebraska can't be counted out in California these days, but Lewis, a four-star wide receiver, seems like heavy Trojan lean at this late juncture. That said, the West Coast's top uncommitted prospect could make things interesting at the 11th hour.