Notre Dame Lands 2021 Rivals100 ATH Deion Colzie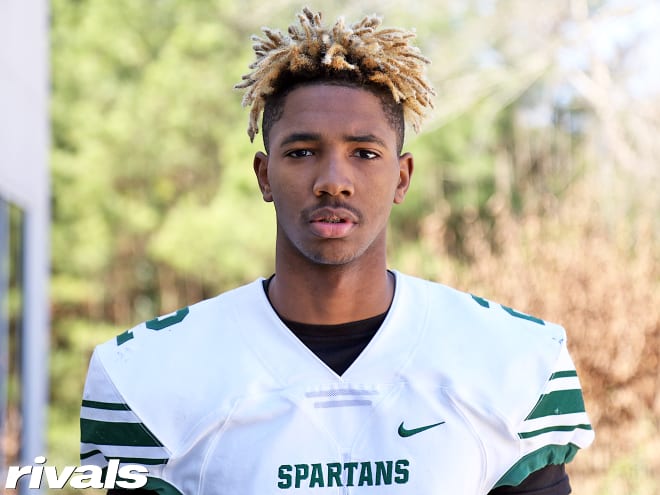 Colzie announced his commitment to the Irish while he was on campus at Notre Dame. This was his fourth visit to South Bend. His last visit came in June during a camp at Notre Dame, which is when he earned an offer from the Irish staff.
The 6-foot-4, 205-pounder committed to Notre Dame as a receiver. Rivals ranks Colzie as the No. 95 prospect nationally, the No. 9 recruit in Georgia, and the No. 6 athlete in the land.
"I love the atmosphere and the people there," Colzie previously said of Notre Dame. "The fans love me."

Colzie built a very strong relationship with Irish receivers coach Del Alexander during the recruiting process.
"He was the first coach who I really built a relationship with," Colzie notred.
Colzie is Notre Dame's 6th commitment in the 2021 class and first receiver commitment. Hartwell (Ga.) Hart County tight end Cane Berrong, a fellow four-star prospect, lives about 45 minutes from Colzie's high school.
RELATED
Notre Dame Moves Up In 2021 National Recruiting Rankings