NFL Draft watch: Offensive Line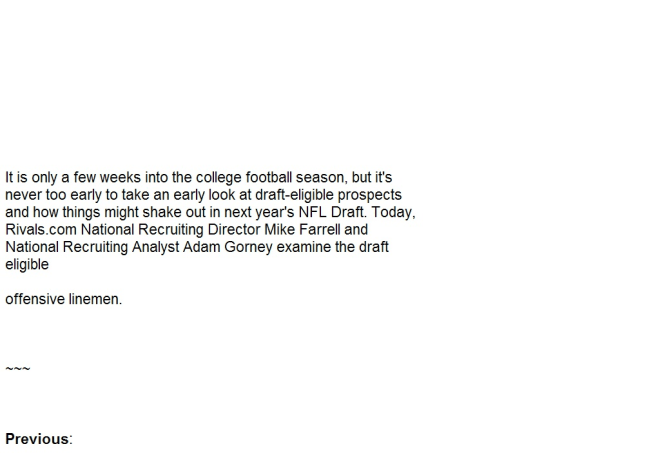 Ranking: The former Las Vegas (Nev.) Bishop Gorman star was rated as the No. 15
offensive tackle and No. 176 overall in the 2012 class by Rivals.com. He was the
top prospect in the Nevada state rankings.
whichever team landed Stanley is "gaining a first-round draft pick."
Overview: The Notre Dame offensive line has given up only five sacks through
four games and Stanley deserves a lot of credit, anchoring down at left tackle.
He is widely considered to be a first-round draft pick but maybe no bigger
emerged as a star in the making after some issues at RB in the first four games.
Farrell's Take: This should be a fun battle between Stanley and Tunsil as they
are currently the clear front-runners in my mind to be potential top 10 picks
and there's a bit of a dropoff after that. I like that he stayed an extra year
away at the next level. Playing for a powerhouse like Bishop Gorman was a good
thing -- he certainly played the top competition at the high school level -- but
he has exceeded our projections, at least so far and is the safer pick of the
two right now honestly.
3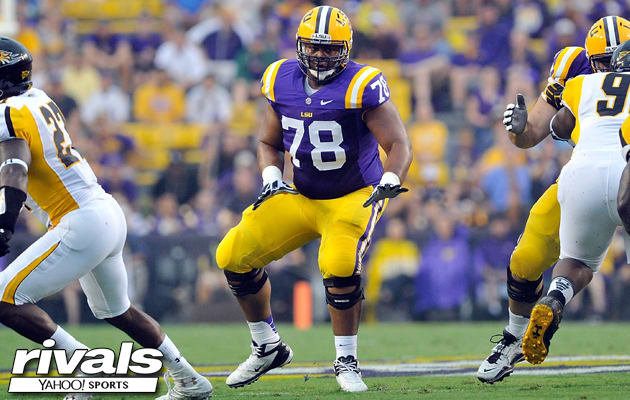 Ranking: Alexander was rated as the No. 11 offensive guard and No. 234 overall
in the 2012 class. The Buford, Ga., prospect was No. 17 in the Georgia state
rankings.
Recruiting: Alexander, a former native of New Orleans who moved to Georgia at
four-star took his visit to LSU. After his trip to Baton Rouge, Alexander
committed days later.
his big gains this season but the offensive line -- led by Alexander and others
--
has done a terrific job opening up holes even when defenses know the Tigers are
running right at them. Out of 1,247 total offensive yards through four games,
945 have come on the ground. LSU averages 315 rushing yards per game, just under
seven yards per touch.
Farrell's Take: Blocking for the nation's best player and the best running back
in a decade in Leonard Fournette helps the visibility of everyone on
the LSU line and Alexander is the best of the lot. Like most linemen, it took
awhile for Alexander to come into his own, add strength and get used to the
physical nature of college football, but he has done all that now and is a big
kid with light feet who can seal off, get out and pull in space and is good at
pass protection and run blocking. He was raw when we first saw him and carried
some baby fat but by the end of the rankings cycle he moved up into our
Rivals250 as he trimmed down and got a bit more of an edge.
4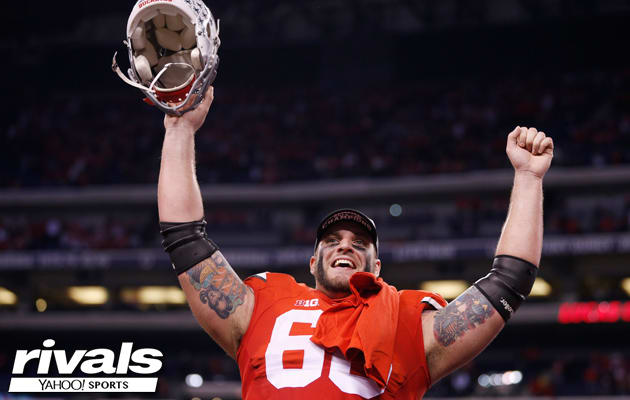 Ranking: The Vandalia (Ohio) Butler prospect was a four-star rated No. 23 at
offensive tackle and No. 221 in the 2012 class. Decker was listed at 6-foot-8
and 313 pounds in high school.
Recruiting: Decker had been committed to Notre Dame but after Ohio State hired
mid-December, Decker was sticking with the Irish. By early January, his status
was unclear and by mid-January, Decker made the flip to the Buckeyes.
Overview: Ohio State is the No. 1 team in the country but is
getting criticized because the Buckeyes just haven't looked right this season.
outlandish numbers but the Buckeyes are still producing impressive stats.
Elliott averages six yards per carry and has five touchdowns. Ohio State is
rushing for 231 yards per game and outscoring its opponents by more than 22
points per game. Maybe the Big Ten schedule will open it up even more for the
Buckeyes.
Farrell's Take: Decker could have been a mid- to late first-rounder had he left
early last year, but he came back for another title run and to improve that
draft stock. However, his stock has slid a bit with the weak start along the
Buckeyes offensive line. Decker was thought to be around the third- or
fourth-best offensive lineman in his home state of Ohio, but has clearly
destroyed that theory so far, and has improved his knee bend and flexibility
impressively.
5
Ranking: Conklin went unranked in the 2012 recruiting class.
Recruiting: Conklin, a three-year starter for his father at Plainwell, Mich.,
committed to the Spartans in May 2012. He also played defensive end in high
school where he finished with 80 tackles in his senior season (12 for loss) and
two sacks.
Overview: Conklin sustained a knee injury in Michigan State's win over
not need season-ending surgery. There has been no timetable for his return and
it's something to closely monitor in the coming weeks.
Farrell's Take: Conklin wasn't a
scholarship player as he walked on and earned his scholarship after his first
year. He was lightly recruited and there was a question about his athleticism
coming out of high school. The son of a coach, he was always smart and a leader
and was another great find by Michigan State's staff. They did a great job
developing him.
Two to watch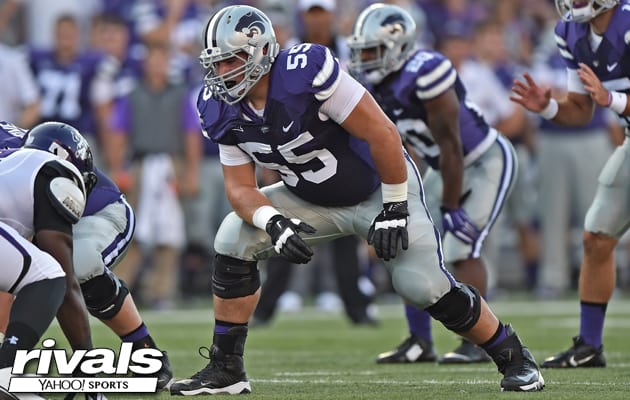 Overview: Kansas State is 3-0 this season with a big test at
weekend. The Wildcats are averaging about four yards per carry and more than 34
throwing for 1,297 yards and 15 touchdowns. Three running backs have multiple
touchdowns and two running backs have more than 200 rushing yards in four games. The
Trojans average nearly 47 points per outing.
Farrell's Take: Whitehair was a big, raw kid in high school but he liked to mix
it up and his physical nature in college as well as that size serves him well.
Tuerk is playing center at USC which is a surprise because he has so much size
and is so tall, but he was a top 50 player in the country coming out of high
school and is still highly regarded. His versatility along the line could push
him higher on this list.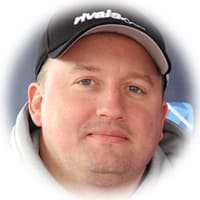 Adam Gorney
National Recruiting Analyst