New Tar Heels commit Chris Collins breaks down his decision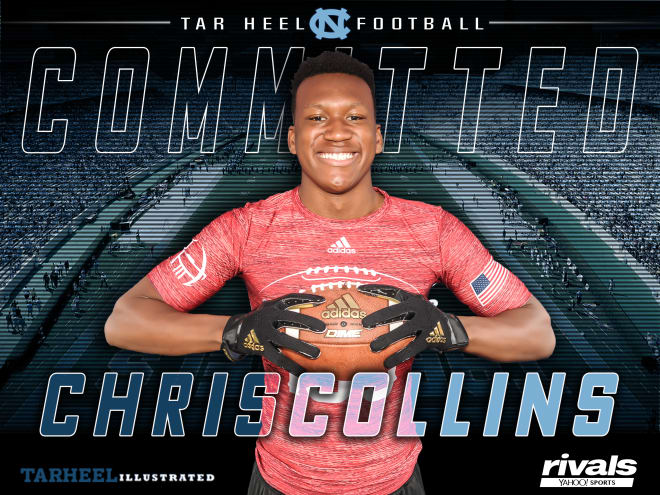 Richmond (Va.) Benedictine School defensive end Chris Collins has had a great camp season and now he tops it off with a commitment to North Carolina. There were three distinct reasons he chose the Tar Heels.
IN HIS OWN WORDS...
"There were three things that really stood out to me," Collins said. "The academics were one. I want to major in communications and they're one of the best schools on the east coast for communications.
"The second one was the environment," he said. "I went down to Chapel Hill three times and felt like family. The coaches really made it feel like home and so did the players. I've definitely built some relationships with the players there. Jake Lawler was my host when I visited for the third time. It's just different hearing everything from a player's perspective. He gave me the good and the bad. The coach's job is to recruit and I feel like Jake made sure I knew what I was getting into.
"The third thing was my relationship with my position coach, Deke Adams," said Collins. "I feel like he's going to push me to get to that next level. I just really enjoy talking football with him.
"It's going to be great playing against (current Duke wide receiver and former teammate) Scott (Bracey)," he said. "There is a first time for everything. I played with him for three years so this will be a little different. I'm expecting to come out with the win every time we play against him.
RIVALS' REACTION
Collins has show significant improvement over the last few years and become a real game-changer. He has gotten much stronger and that has made his pass rushing moves more effective. Collins has found an intensity and aggressiveness that should only help him improve as a player. North Carolina is stock-piling great pass rushers and Collins will give defensive coordinator John Papuchis and Adams another weapon to throw at offenses.