New NCAA hiring rule has some coaches perplexed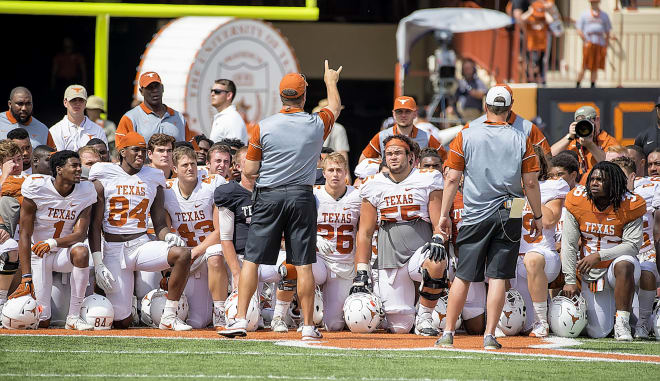 PODCAST: Rivals.com analysts discuss new NCAA hiring rule
Baylor coach Matt Rhule calls it a "slippery slope." Texas coach Tom Herman seems much more cautious. It doesn't much matter now, though, as an NCAA rule prohibiting college coaches from, hiring people "close to recruits" as part of their support staffs has arrived.
Everyone seems to be in agreement when it comes to the spirit of the act. College coaches wanted something done about the practice of overpaying high school coaches or relatives for remedial jobs in an attempt to land recruits. The new bylaw will certainly stop that. It's the unintended consequences, though, that have Rhule, Herman and their peers perplexed.
Coaches remain free to hire whomever they see fit – parent, 7-on-7 coach, uncle or family pet – to one of their on-field assistant spots. The catch comes in when jobs beyond that are in play. Want to hire another FBS college's on-campus recruiting director? Good luck. In the market for an experienced football operations director? Better explore the Division II ranks or tab a software engineer. Hiring one from another major program now comes with a catch.
"I'd be surprised if we don't see a labor lawsuit filed against the NCAA at some point because, look, what happens if my director of player personnel leaves?" Herman said. "If I want to hire, let's say, Texas Tech's director of player personnel, I can't because he has a relationship with thousands of recruits. That would deem those thousands of recruits ineligible to participate at the University of Texas. To say that to a person that is in a support staff role as a career and not allow them upward mobility … to me, you're talking about federal labor laws now."
The bylaw extends beyond hamstringing long-term hires. Part of the motivation behind passing the rule was to stop the common practice of colleges drastically overpaying coaches, parents, uncles or trainers to "work" on-campus camps, provided of course that a top prospect or five accompany them to the school.
The longstanding practice will be killed off, sure. But Oklahoma's Bob Stoops insists the rule that promises to execute it will also create plenty of collateral damage.
"It's unfortunate," Stoops said. "I guess I'm not really for it. I can maybe see not being able to hire somebody like that full time. The problem with it is our football camps. We use a lot of high school coaches and have great relationships with some coaches that have worked for us there for 19 years. That's going to be tough on us."
Herman added, "If you want to put a cap on what we can pay them [to work camps], put a cap on it."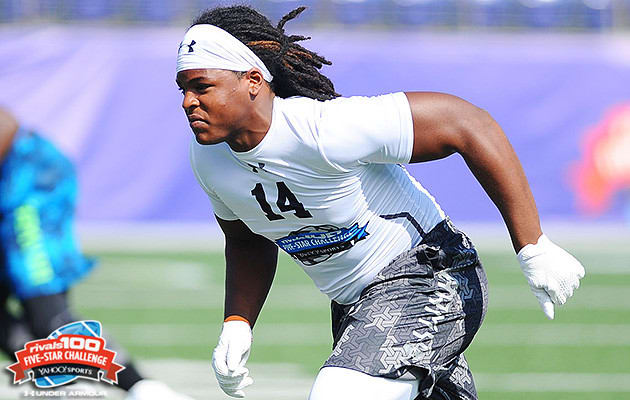 Michigan hired Devin Bush Sr., a state champion high school coach and the father of linebacker Devin Bush Jr., as a defensive analyst in the same year in which it landed his four-star offspring. Miami's addition of former Miami Southridge High School assistant coach David Cooney to its support staff came around the same time it landed commitments from Southridge stars Mark Pope and Daquris Wiggins, both members of the Hurricanes' 2018 class. The practice wasn't illegal or immoral. Both hires came with a history of winning in the elite high school ranks.
Still, those hires stand to be some of the last of their kind.
For better or worse, the days of recruiting gunners or even wildly successful high school coaches in quality control spots are over. And upward mobility for high school coaches? Well, that's certainly in for a hit.
"It can hurt high school coaches," said Hialeah (Fla.) Champagnat Catholic head coach Dennis Marroquin, who led his team to the state championship game in 2016. "Sometimes coaches advance based on who they know. That's life, period. But some coaches don't want to advance to college. It hurts them because they are 10-month employees that work camps in the summer as a summer gig. In Florida, high school coaches make pennies."
Reactions range from outright opposition to more relaxed, nuanced opinions of the legislation. Rhule, who is entering his first year at Baylor, is a member of the second group. In his mind, the bylaw is imperfect, but it beats having nothing in place at all.
"I think it's a rule that's pretty much needed," Rhule said. "Now, there are some unfortunate side effects of the rule, but I think the rule is pretty well needed. There are guys out there hiring people to work their camp and paying them way too much money. There are a bunch of other coaches that do things the right way, and they get punished for it."