Nebraska wants to find the right blend of JUCO players going forward
It's been well documented the lack of junior college recruits Nebraska signed under former head coach Mike Riley and his staff.
Whether it was a choice of recruiting philosophy by Riley, or something pushed down the pipe through administration, it was a hard thing to wrap your hands around.
Since 2008 the Huskers had eight junior college recruits selected in the NFL draft, and currently have four junior college recruits active on NFL rosters. JUCO recruiting was a big piece to Nebraska's recruiting, as in a lot of ways it replaced Proposition 48 recruits, which allowed NU to take partial qualifiers if they took an academic redshirt year.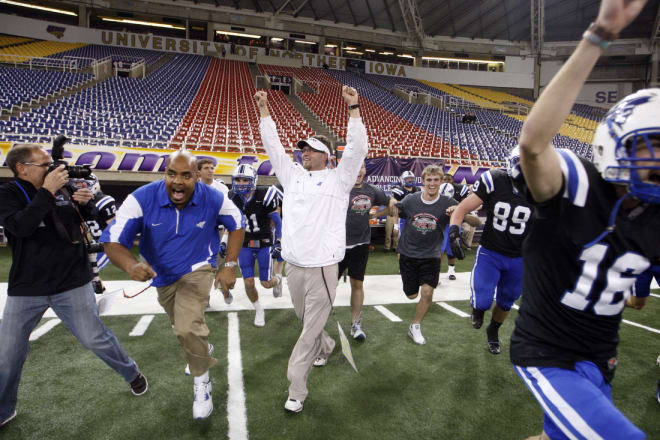 Players like running back Derek Brown, tight end Johnny Mitchell, running back Clinton Childs, wide receiver Shevin Wiggins, linebacker Eric Johnson, defensive lineman Dwayne Harris, corner Barron Miles, defensive back Tyrone Williams, defensive tackle Christian Peter, wide receiver Reggie Baul, defensive back Jamel Williams, defensive end Jared Tomich, cornerback Eric Warfield and cornerback Micahel Booker all came to NU as partial qualifier Prop 48 recruits.

A lot of these players were key pieces on Tom Osborne's national championship teams, and today they would be forced to play junior college football to meet NCAA qualification. That's why when you look back at the previous staff's decision to not sign a single JUCO recruit over three classes, it's head-scratching.
One of the first things head coach Scott Frost did when he took over in December was reestablishing NU's foothold in the junior college ranks. On Friday, Frost mended a major bridge in the junior college recruiting ranks for Nebraska. He and NU defensive coordinator Erik Chinander visited Council Bluffs Iowa Western for over an hour and met with Reiver head coach Scott Strohmeier – someone they've known for over 10 years.
IWCC is regarded as a top 5 JUCO program, and they put out anywhere from 15 to 20 Division I recruits each year. For whatever reason though, the last 10 years the Huskers have not utilized this great resource less than an hour down the road. You got the sense after Friday's visit to Council Bluffs, Frost plans to utilize Iowa Western much like many speculated the Huskers would over 10 years ago when former Nebraska head coach Tom Osborne helped advise them on launching a football program.
"We've been here 10 years, and today was the first (Nebraska) head coach or coordinator we've ever had on campus," Strohmeier said. "It was neat. I know those guys from their days at Northern Iowa and Oregon. I've watched them grow up in the coaching ranks, and that relationship is huge. They know me, and they know the type of program that we have, and how we try to do it. It was good to get them on campus.
"I took my whole offensive staff out to Oregon for three days back in 2010, and we do a lot of the same things they do at Oregon. We've evolved just like they have, but it's similar. I'm excited to be able to go down there and visit with them as they go through spring ball and do all the things they do to try to continue to improve, and hopefully, we can get some guys there."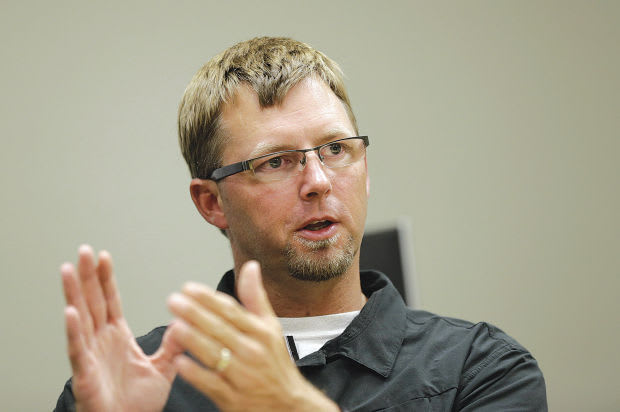 NU's JUCO recruiting efforts will be spearheaded for the most part by running backs coach Ryan Held, as the Huskers have already signed a class of five of the top junior college players in the country for 2018. With Held's previous experience as a junior college head coach in Kansas and Oklahoma, he was the perfect guy to get the Huskers back in the JUCO ranks. Between him, and NU's ties to Iowa Western, things are going to be much different in the future.
"It's hard to say why they didn't before because I wasn't part of the meetings and what they were looking for their program," Held said of NU's three-year absences from the JUCO ranks under Mike Riley. "Obviously, having coached at that level, there's a lot of different type of kids you can get nowadays in the JUCO world. It's not just a non-qualifier two-for-two kid. You can get the kid that maybe didn't get as many looks at a high school that was a qualifier, that just maybe needed a little- another year in the weight room or whatever or got injured his senior year and then, you pick a guy up like that.
"There's a lot of different kids that are in junior college now, but for us, when we looked at our roster, there was an opportunity at certain spots to be able to get some kids that fit need, one; two, that are good people, that are good character guys that will fit our culture. I think Coach Frost talked about it in his opening press conference. We're not going to live in junior college. We're not going to get six kids a year in junior college, but it is another source that we can find kids that if we have a need at a certain position, we can go out and find a kid that will fit what we do in all the aspects that we're looking for in a player.
"All the kids we've signed are immediate impact guys that'll come in and have a chance to show what they can do; nobody was promised anything. It's a matter of them-- They just got to come in and earn a spot."
Of the five they signed, four are already on campus going through winter workouts. One of those players is Arizona Western C.C. standout Greg Bell, who was a two-time All-American and ranked the top JUCO running back in the country.
Held is excited to see what a player like Bell is going to add to his position room this spring, but also stressed no guarantees were made to him.
"He's a guy that does have really good speed, he's got good vision, and he's got good hands," Held said of Bell. "I saw him the other day, and I think he's starting to put on some good weight being in the weight room when they lift and all that. He can eat right and do everything. He's a guy that will have an opportunity and that we felt he was the best guy in the country, out there, that we evaluated and we're fortunate enough to get him in. He likes what we do. We formed a good bond. Now, he's like any other kid though. He's got to earn his keep.
"We didn't promise him a starting job. We didn't promise him anything. None of these guys. They got to come in and earn it. He'll have just as much chance as anybody else, but we do feel that he's got a lot of talent that can definitely create competition. That's what we want to do with every spot, so everybody knows they got to come to work and earn their playing time. Nothing is given to anybody."
It's that attitude of "no guarantees" that probably has Strohmeier the most excited about when it comes to working with the Huskers going forward.
"I'm excited moving forward honestly, just because I think Scott (Frost) and I are probably fairly similar in our program, and they know that I'm going to shoot them straight," Strohmeier said.