Nebraska commit Brendan Radley-Hiles talks visit plans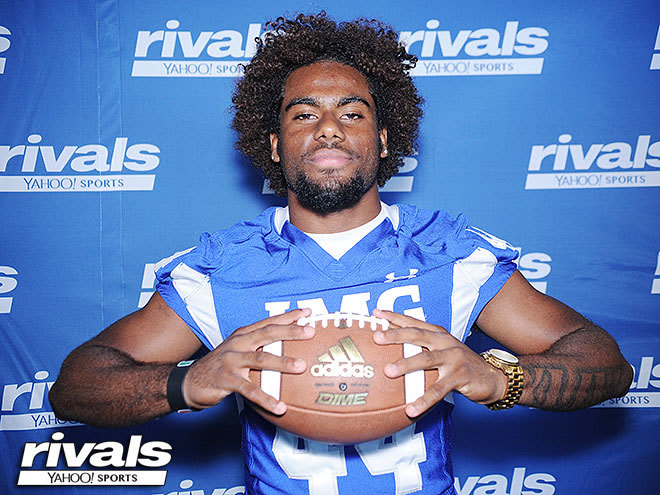 SAN DIEGO – Brendan Radley-Hiles made it clear his Nebraska commitment remains strong as other top programs continue to battle for him.
"Nebraska is my family," Radley-Hiles said after his Bradenton (Fla.) IMG Academy beat Corona (Calif.) Centennial at the Honor Bowl on Saturday night.
"I know where I'm at with them."
The standout four-star cornerback who had a pick six in IMG's victory said he's not budging off his Nebraska pledge but that he fully expects to take a full round of official visits.
Schools Radley-Hiles mentioned that he wants to see in the coming months: Florida, Clemson, Texas, Notre Dame, maybe Oregon and definitely Nebraska.
Others will get a shot to sway the Bradenton IMG Academy standout as he sticks with the Huskers. Nothing has been booked yet.
"I'm just going to stay humble through it all," Radley-Hiles said.
"As quick as it came, it could be taken away the same way. I wouldn't be here if not for certain people and certain reasons so I'm going to stay humble through all of it."
In recruiting, Radley-Hiles plans to stay humble. On the field, he's tough, fierce, barks at his competitors and dominates his side of the field.
His pick six was impressive. On a short pass, Radley-Hiles turned late and batted up at the ball. It popped up in the air, the four-star cornerback gathered himself, caught the rebound and ran it into the end zone.
"It was cool," Radley-Hiles said. "I just wanted to stay cool, calm and collected. Do my job and I trust in my defense to do theirs.
"I punched it up. I saw it late and I thought it was going to go down or go to my linebacker. We did it a bunch of times this week in practice. When I saw it go up, I was like, oh man, I need to come back and try to get it."