National Signing Day preview: Pac-12
National Signing Day is right around the corner, and there's still plenty to be determined for programs in the Pac-12. Here's a preview of what to expect over the next week.
NSD PREVIEWS: Big Ten | SEC | ACC
PREDICTIONS ON BIG TARGETS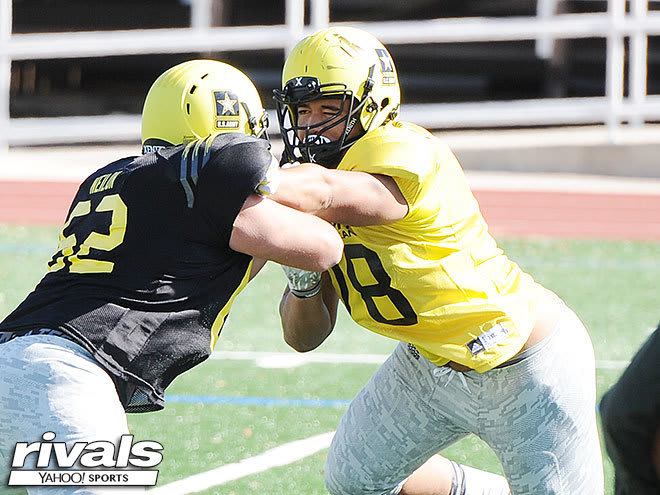 Ohio State, Michigan, BYU, Utah and USC are the final five for Tufele, who had an excellent week at the U.S. Army All-American Bowl. He's supposed to take a visit to Utah this weekend and that could be huge in the final decision-making process for the standout defensive tackle. USC has surged here especially after he loved his visit with the Trojans last weekend. Tufele doesn't talk much, so there could be a surprise in store here, but the guess days before Signing Day is that Tufele has a great trip to Utah and decides to stay home.
Prediction: Utah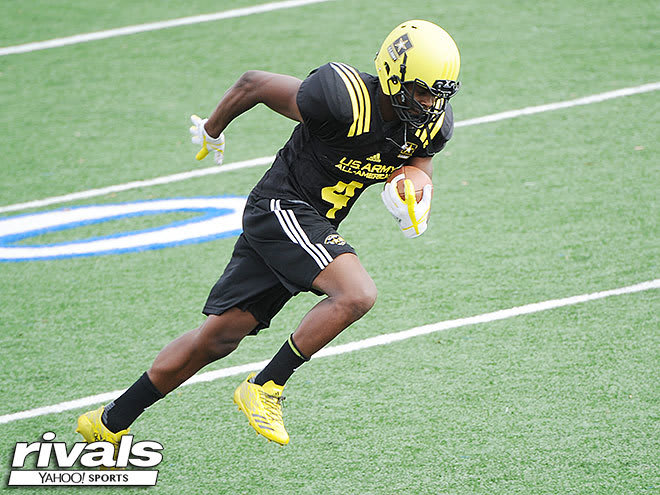 Nebraska and USC have emerged as the front-runners for Lewis, the top-ranked receiver in the West, and both have a legitimate chance of landing him at this point. The Los Angeles Hawkins standout has visited Nebraska numerous times and loves the coaching staff there plus he has the ability to step on the field immediately with the Huskers. But Lewis is taking his final official visit to USC this weekend, he's expected to take his mother to campus as well, and the Trojans have long been recruiting the local standout among many other Hawkins stars.
Prediction: USC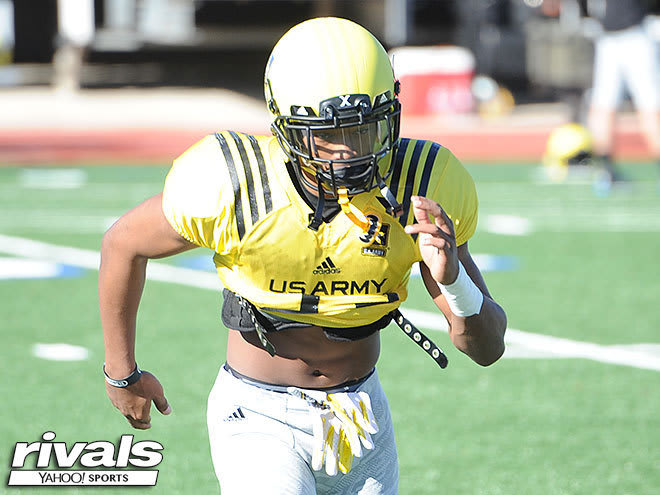 Lenoir is not giving much away in the final days before signing day other than having a top three of Oregon, Nebraska and Mississippi State. The former Oregon pledge is once again highly interested in that program, especially with the aggressive recruiting nature of first-year coach Willie Taggart and Salesian teammate Nick Pickett is committed there. The pitch to play offense, defense and special teams is a huge plus. Don't count out Nebraska, though, because Lenoir had a phenomenal trip there recently and they told him they want to use him like USC did Adoree' Jackson. That could be a huge selling point.
Prediction: Oregon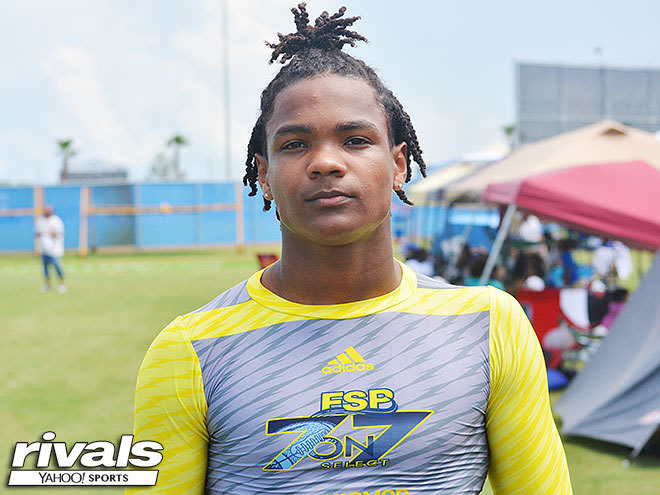 When Wedington surprisingly backed off his Washington pledge, the four-star said he was offered an opportunity he couldn't pass up and that education would be the driving force in any future decisions. Stanford had just offered and that's really no coincidence. The interesting part here is that Wedington seemed to absolutely love his recent Baylor visit and to be a part of the new regime there could be something he's seriously considering. A visit to Notre Dame before Signing Day is also expected as the four-star works toward his final decision.
Prediction: Stanford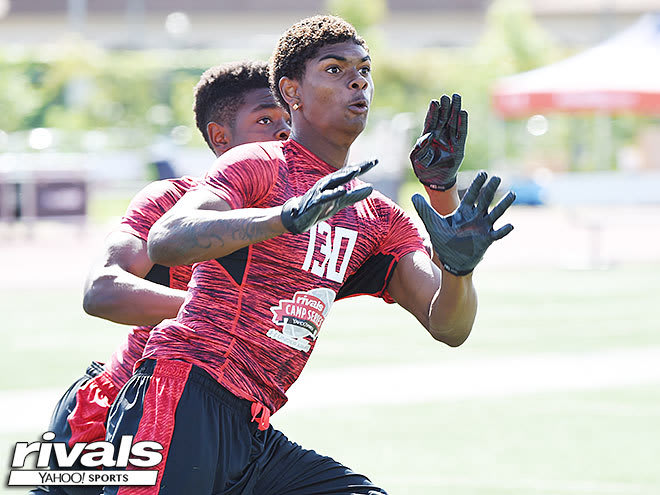 A top six of Boise State, Nebraska, Oregon, UCLA, Utah and Washington State has emerged for the four-star receiver but things got even more clear on Wednesday when Thompson said the Utes had taken the lead in his recruitment. Thompson said he feels Utah could be the right place for him and he loves that the Utes' new offensive coordinator plans to throw the ball much more. Utah could be the major front-runner heading into Thompson's decision.
Prediction: Utah
TEAM THAT WILL SURPRISE: UTAH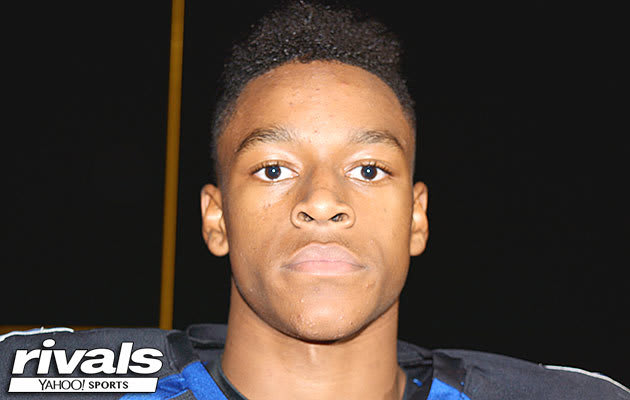 Utah has been quiet for the majority of this recruiting cycle but the Utes could finish in an incredibly strong way especially if they can keep four-star CB Jaylon Johnson, who's been committed for months but is being pursued by Arizona State and others. Tufele would be a huge get if he stays home and Thompson looks like he has the Utes as the team to beat. Utah is also making a serious push for four-star running back T.J. Green, who de-committed from Oregon State this week and four-star linebacker Daniel Green, a former USC pledge, has the Utes among his favorites as well. Even if the Utes land just some of these targets, it would be a huge finish for them.
TEAM THAT WILL DISAPPOINT: CAL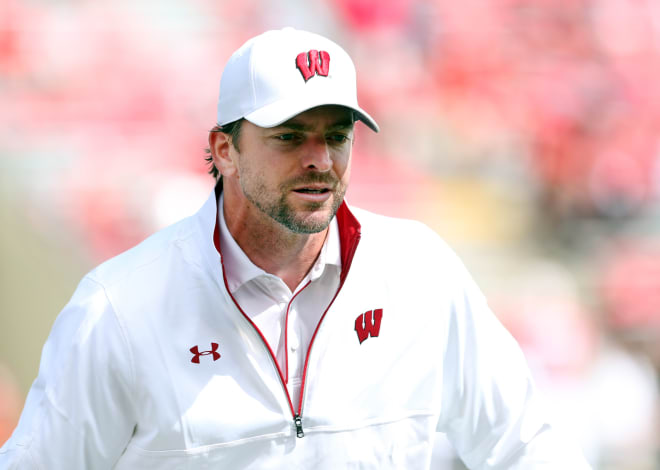 Since the hiring of Justin Wilcox, Cal has not seemed to gain much traction in recruiting and the Golden Bears have been dealing with some decommitments and attempted poaching by other programs. Three-stars Michael Onyemaobi and Casey Roddick backed off their commitments. Notre Dame is trying to steal three-star athlete Jordan Genmark-Heath after he visited South Bend last weekend. Cal offered three-star BYU commit Bentley Hanshaw, but he said he's sticking with the Cougars. The Golden Bears are in the running for former Louisville pledge Poutasi Poutasi and former Washington State pledge Ben Moos along with Tennessee running back transfer Jalen Hurd and those would be huge additions, but the Golden Bears are currently ranked last in the Pac-12 without a ton of momentum.
CONFERENCE CHAMP: USC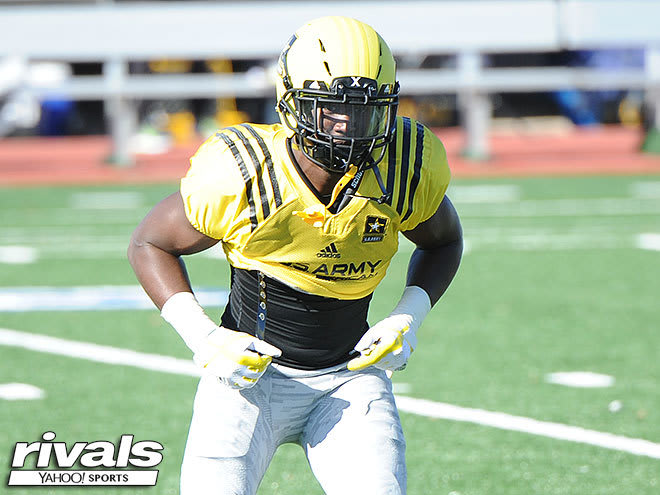 USC already has the top-ranked recruiting class in the Pac-12 – even without a five-star pledge – and the Trojans are anticipating a big finish leading up to signing day. Lewis, Tufele, four-star athlete Greg Johnson, four-star offensive tackle Austin Jackson and many others remain in the mix for USC. That means the Trojans could expand their lead in the conference and could shoot up the national rankings. Flipping four-star defensive tackle Marlon Tuipulotu from Washington a few days ago was huge. Four-stars Hunter Echols, Bubba Bolden and especially Stephen Carr lead the outstanding class.