National Signing Day: Flip Watch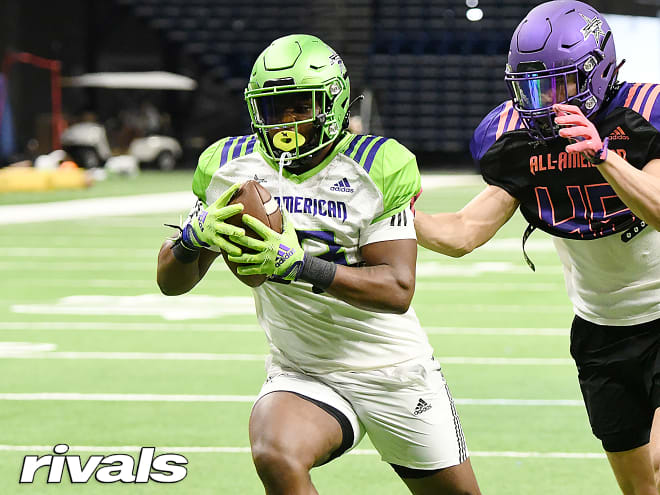 All is fair in love and war and college football recruiting. If an elite 2022 recruit doesn't have ink on a letter of intent, said player is open season for coaches seeking to stock the best class possible.
The Early Signing Period took much of the unknown out of the way, but there are still plenty of fireworks to be had over the next three days as teams gear up for National Signing Day. There are six Rivals250 players committed yet unsigned to watch come Wednesday.
Recruiting die-hards will be keeping one eye on the 10 Rivals250 uncommitted players across the country and the other on those six who could possibly flip.
APB Trevor Etienne No. 90 to Florida
Another verbal commitment that looks like a lock but …
Arguably the biggest "get" for new head coach Billy Napier at Florida since taking over the program on Nov. 28 is Trevor Etienne. Word is the Etienne family is changing residences living in Jacksonville to be closer to Trevor's older brother Travis as his career as an NFL running back takes off with the Jaguars, which would put the family within an hour of Gainesville.
One could make the case that if the younger Etienne were to flip, Clemson would be the spot following in his brother's legacy footsteps. Other rumors swirl that Etienne may have signed early but is waiting for NSD to close out his recruiting process with a ceremony. This is one to watch.
*****
DE Omari Abor No. 115 to Ohio State
A late addition to the Ohio State's class, Omari Abor waiting until Jan. 2 to verbally commit seems like a done deal. Pulling at the heartstrings with last-minute pitches, Abor had official visits set to LSU, Oklahoma and Alabama with social media posts from Norman and Tuscaloosa.
Another team that could be a heavy influencer is Texas A&M. The Aggies hosted Abor on several visits and would love to have a talent of Abor's caliber stay in-state for college.
*****
DB Myles Rowser – Arkansas at 150
Nervous Arkansas fans will be watching commitment feeds and the Rivals' message board for positive news on Myles Rowser. The Belleville, Mich., four-star has been a verbal to the Hogs since March 2021 but bypassed the opportunity to sign early. The potential red flag, Rowser was previously committed to Michigan (Jan. 13 to June 2, 2020).
Rowser is reported to be a hard Arkansas commit, but might the draw of staying in-state playing for the defending Big Ten champs bring about a flip?
*****
DE Darris Smith – Georgia No. 156
Committed to the Bulldogs since Dec. 3, seeing Darris Smith flip away from the national champion Bulldogs is hard to fathom, but anything is possible. Smith's social media accounts read as 1,000 percent committed.
The last non-Georgia related college football message posted by Smith on Twitter was his offer from Louisville on Oct. 21, 2020.
*****
OC Carson Hinzman – Ohio State No. 179
Official visits were taken to Ohio State, Notre Dame, Iowa and to in-state Big Ten powerhouse Wisconsin. Hinzman has made a handful of visits overall to Madison and Iowa City. Easy guess that both coaching staffs are doing their best to lure Hinzman away from the Buckeyes.
Hinzman committed on Jan. 4. Could the change of offensive line coaches from Greg Studrawa to Justin Frye impact where Hinzman signs?