National Signing Day 2018: Top 10 storylines
FLORIDA FIVE-STARS
The top uncommitted prospect in the country will announce his college of choice at 10 a.m. ET, when Patrick Surtain makes his decision. LSU is seen as the slight favorite to land Surtain, but Alabama and Clemson are realistic options. Surtain is coming off a visit to Miami, and the Hurricanes are a peripheral player. Surtain choosing UM would be an upset, sure, but maybe not a complete shock. Either way, all eyes will be on Ft. Lauderdale early Wednesday morning, as Surtain makes a televised decision.

Fellow Florida five-stars John Campbell (Miami, Alabama, UGA) and Nick Petit-Frere (Florida, Notre Dame, Alabama, Ohio State) will also make important National Signing Day announcements. Each of their decisions will be televised on ESPNU.
TOP DAWGS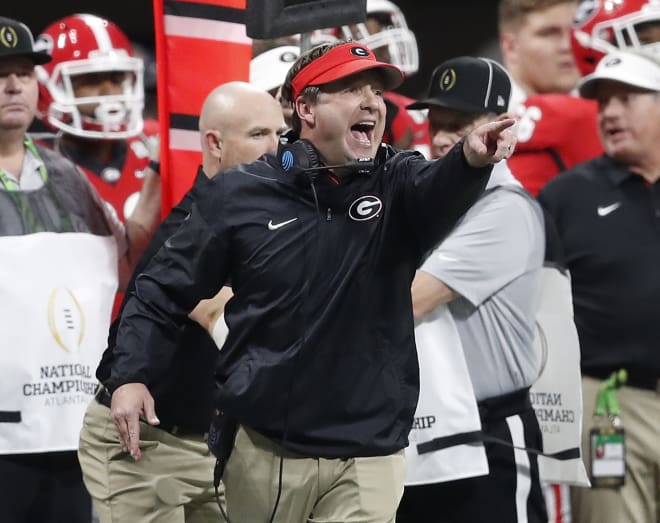 Georgia is not likely to relinquish its spot atop of the Rivals.com team rankings, so it seems likely that the Bulldogs will be the day's transcendent story. Pairing an appearance in the national title game with a recruiting title in the same calendar year is more than enough to make mainstream headlines, so expect much of Wednesday to be about Kirby Smart and his program's bright future. With seven five-stars already in the fold and the chance to add at least one more in cornerback Tyson Campbell, UGA's success has defined this recruiting cycle.

MIAMI MOMENTUM
Miami is back. On the recruiting front, that fact is undeniable. The Hurricanes currently boast a top-five class and seem like a sure thing to secure their highest recruiting ranking since they finished No. 5 in 2008. Miami is the hot name in the fertile recruiting ground of Florida and has positioned itself well to be the state's marquee brand going forward. UM has landed five of the state's top 20 players. Eighteen of the 22 players signed with or committed to the program played for Florida high schools this season.

FSU'S FURIOUS FINISH

An underwhelming start to the cycle combined with a late coaching change could have doomed Florida State's 2018 class, but that's not been the case. Instead, Willie Taggart has the Seminoles ranked in the top 15 with nowhere to go but up. Taggart has been relentless since taking over the Seminoles and seems to have infiltrated Armwood High School, a Tampa-area powerhouse at which FSU has traditionally had poor luck. Taggart landed a commitment from Armwood star Warren Thompson, a Rivals100 wide receiver, and will likely grab at least one of his teammates on Signing Day. FSU won't finish in the top eight, but the quick work by the Seminoles' new coaches provides plenty of hope to FSU fans looking to the future.

DEPLETED PLAYER POOL
The usual Signing Day shenanigans will be muffled because of the large number of players that signed letters of intent during December's early period. Wednesday won't be void of surprises, but a decrease in drama is likely. The new recruiting landscape may create an uptick of little-known prospects landing last-minute offers and committing to schools seemingly out of the blue, as most of the more high-profile players likely to flip on National Signing Day have been locked up for weeks.

EYES ON OLAIJAH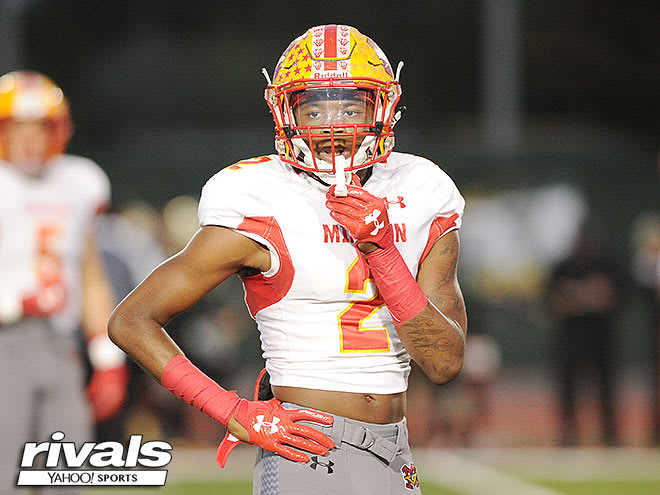 Five-star cornerback Olaijah Griffin, son of rapper Warren G, remains uncommitted and the California-based standout seems likely to land at USC. That said, Griffin is coming off recent visits to both Alabama and Auburn. Tennessee is thought to be a dark horse, so the SEC is very much in play. Beating USC will be tough, but stranger things have happened on National Signing Day.

MAKING THE CASE: Olaijah Griffin
ALABAMA'S CLOSE

This won't be Nick Saban's best class. That much is already clear. It also won't be a total disaster, as most schools would kill to be in the Crimson Tide's current position. Alabama currently sits just inside the top 10 with ranked players such as Justyn Ross, Jaylen Waddle, Nick Petit-Frere, Penei Sewell, Patrick Surtain, Tyson Campbell and Isaac Taylor-Stuart still in play.

The Tide have won six of the last seven recruiting titles, so it's become an upset any time they fail to seize the top spot. Saban won't be finishing first this year. He may or may not crack the top three, but it's important to keep that in perspective. It would be unwise to enter into any conversation about the dynasty's downfall.
THE ROSS REPORT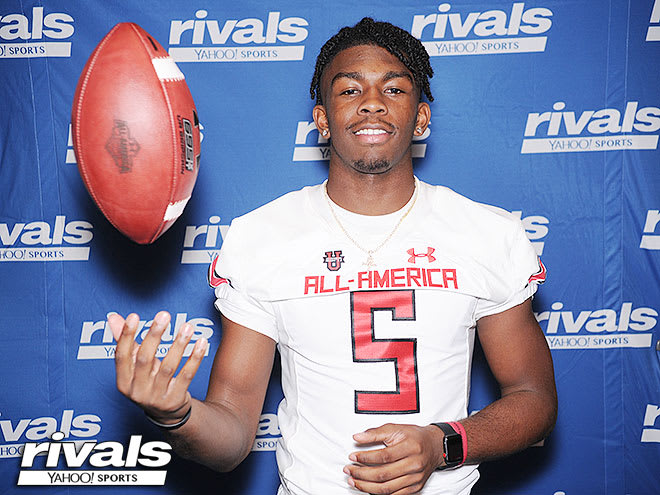 It's Clemson versus the state of Alabama when it comes to five-star wide receiver Justyn Ross. Pulling an in-state prospect away from Auburn and Alabama is not an easy task. Historically, the success rate of such a venture is rare, but the Tigers like where they stand. Alabama seems to be the favorite, but most think Clemson is more of a threat to steal Ross than Auburn, which has been involved since the jump.

STAYING OUT OF THE CELLAR

Arizona State is currently the lowest-ranked Power Five program in the Rivals.com team rankings. That undoubtedly has to do with a coaching change, which often spells disaster in recruiting. And while nobody can expect Herm Edwards to land a top-20 class after taking over so late in the cycle, finishing dead last is less than ideal. On Monday morning, ASU ranked 82nd, six spots behind Oregon State, the second-to-last Power Five program. Edwards and the Sun Devils can certainly catch the Beavers, which are experiencing some serious recruiting woes of their own.

THE TOP FIVE'S FINAL FORM
At the onset of Signing Day Week, the top five of the Rivals team rankings stood as such: Georgia, Ohio State, Texas, Penn State and Miami. And while some of those names will be the same when Wednesday has come and gone, Alabama (No. 9) has a chance to charge into the top five. No. 12 USC may have an ever-so-slight shot as well. Clemson, which currently sits at No. 14, will be restricted by small class size. The gap between No. 5 Miami and No. 6 Oklahoma is significant as things stand now, so it would take a few massive surprises for the Sooners to push into the No. 5 spot. While there isn't as much uncertainty as there has been in years past, there will still be some jostling to monitor.