National Signing Day 2017: Farrell Awards
BEST GET
No surprise here as he was the highest-ranked prospect making his decision on Signing Day. Gap-shooting, relentless defensive tackles have become more important to defensive schemes than ever before, so Wilson is a massive pickup for Jimbo Fisher and should be an impact guy as a freshman.

BIGGEST LOSS
Texas needed this kid, and they needed him badly, so his choice to head to LSU is a killer for Tom Herman and his first class. After Herman was unable to turn the heads of many of the big names in Texas since being hired, Chaisson was at least thought to be a lock. This one will hurt for a while.

MR. DRAMA
Solomon kept everyone guessing where he was headed leading into his announcement with rumors flying regarding Alabama, Michigan, USC and Georgia. For a five-star kid to keep such a great secret and have the attention switch from school to school so much even the day of his decision is impressive work as a dramatic lead. His commitment to Michigan is not a surprise, but he could have gone to Alabama or someplace else and it wouldn't have shocked.

ANOTHER SURPRISE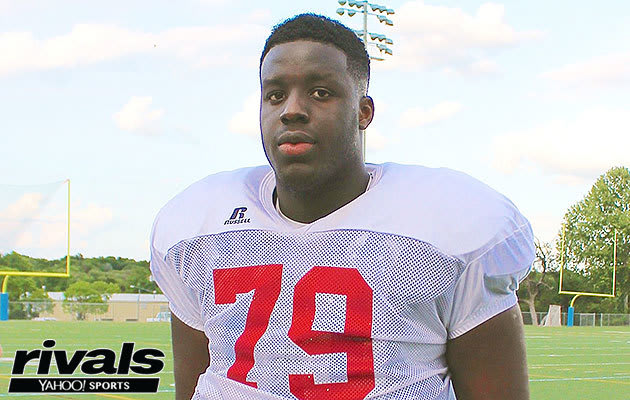 Considering UCLA had just offered Zabie a couple of weeks ago and that he took his official visit to Los Angeles on a weekend when the Bruins didn't even have an offensive line coach, his decision turned some heads. It was also a big loss for Texas, as Tom Herman and his staff made Zabie a priority over the last month.

BIGGEST IN-STATE GRAB
Mississippi State did a good job with Gay, considering he seemed likely to leave to either LSU or Michigan at different points. While he is talented enough to produce anywhere he went, in Starkville he'll also have the ability to contribute immediately.
SPECIAL DELIVERY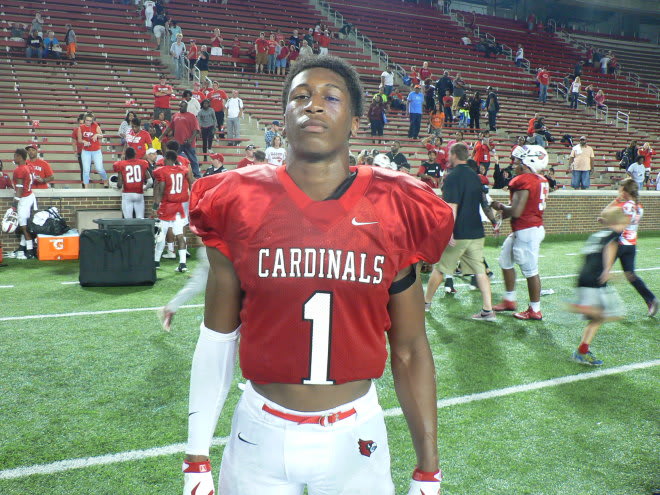 While Riep had been committed to Ohio State since July, he is still worth a mention today due to the way he signed. Deciding to avoid the old and impersonal fax machine, Riep actually traveled to Columbus to personally deliver his National Letter of Intent to the Ohio State staff. A very nice and personal touch.

REDEMPTION RECRUIT
After being dropped by Ohio State following a citation for marijuana possession on his official visit to Columbus, and Florida, Oklahoma and many others backing off as well, James Robinson was expected to try to find a home at UCF, USF or even JUCO. But the Gators staff fought for him with the administration and got him a second chance. Here's hoping he makes the most of it.

MOMENTUM MAN
The flood of California talent to Nebraska, better known as "Calibraska" now, ended with a bang when the Huskers were able to pull in Blades. Potentially the best piece of the puzzle in this year's movement, Blades further solidified both the Calibraska trend and the 2017 recruiting class for Nebraska.

ANNUAL SABAN STEAL
It has basically become an annual tradition for Saban to go into Louisiana to grab a top-level talent away from LSU on Signing Day. This year that top-level talent is Smith, who has favored the Crimson Tide for quite some time while also taking long, hard looks at both LSU and Florida State.

FITS LIKE A GLOVE
Alabama loves versatile players, and Ray could play inside or outside or both during his career. Like Da'Shawn Hand, he's a big, athletic kid who has shown the ability to handle work inside and outside and be an effective pass rusher up the middle or with speed to the outside.
ODD FIT
While I think Thompson plays early at Utah, he's not exactly going into a passing offense in the Pac-12. In fact I felt for sure he'd be drawn more to some of the wide-open offenses that make up the conference, so choosing Utah was a bit of an odd fit. That being said, I think he can become the main target there before too long.
WORST-KEPT SECRET
While Harley committed to West Virginia in late June, it was immediately obvious that the South Florida speedster was going to keep a close eye on the Canes. As rumors swirled and strengthened during the summer, fall and winter, he remained committed to the Mountaineers until January. Ultimately, though,he made the extremely unsurprising decision to commit to the Hurricanes.

INSTANT IMPACT
Alabama doesn't lose too many Southeast recruits that they covet, but Michigan was able to pull off this major victory on Signing Day. Solomon will arrive at Ann Arbor looking for immediate playing time, and under the tutelage of defensive guru Coach Don Brown he should slide right into the defensive line rotation this fall.
FLIP FLOP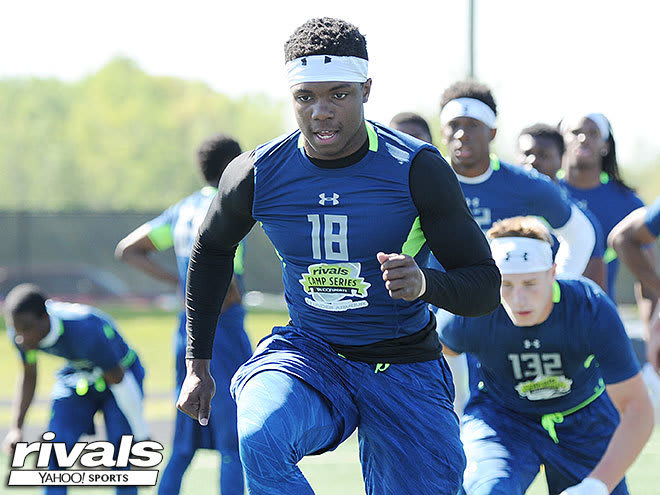 Not exactly a sexy one but a good get for Maryland, which has recruited very well. It was also tough loss for Virginia Tech, which has a very good class as well.

BOOM OR BUST
The talent is there for sure, but is the drive? Lewis looks great on football weekends and that's why he's ranked in our top 50, but at many camps and major events he never seemed to care enough. That was evident at the U.S. Army Bowl week, and it makes you wonder if he will pan out in the long run. Is staying home at USC a good or bad thing?

ROUGH DAY
Parks showed up at his press conference and was in tears because none of his favorites had room to take him. He eventually landed at Alabama as a gray shirt. which is crazy for a Rivals100 prospect. Not the day he expected.

Even though they received his last official visit of the process, this past weekend, Utah could not keep Tufele from taking his talents to USC. This really isn't a knock on the Utes' staff, as they worked overtime to try to keep him home, but as always, it's difficult to beat the Trojans on Signing Day.

CROSS COUNTRY CATCH
Not necessarily cross country, but half the country is still an impressive grab for the Canes. Thomas is a dynamic offensive talent who showcased all of his abilities during the Under Armour All-America game. That performance quickly made him a priority for several programs, but it was the Canes who were able to pluck him out of Missouri.

EMBARRASSMENT OF RICHES - ALABAMA
Alabama already had the No. 1 recruiting class in the country for the eighth time in 10 years, and adding players like LaBryan Ray, Devonta Smith and Henry Ruggs is almost unfair.

TURNING THE CORNER - MARYLAND
Competing in the Big Ten East Division is an uphill battle for Maryland, but they may have taken in a step in the right direction on Signing Day. Flipping four-star athlete Tahj Capehart from Virginia Tech was the cherry on top of the sundae, while keeping Brandon Gaddy and Breyon Gaddy away from Florida was another recruiting victory for Coach Durkin and his staff.

GET OFF MY GRASS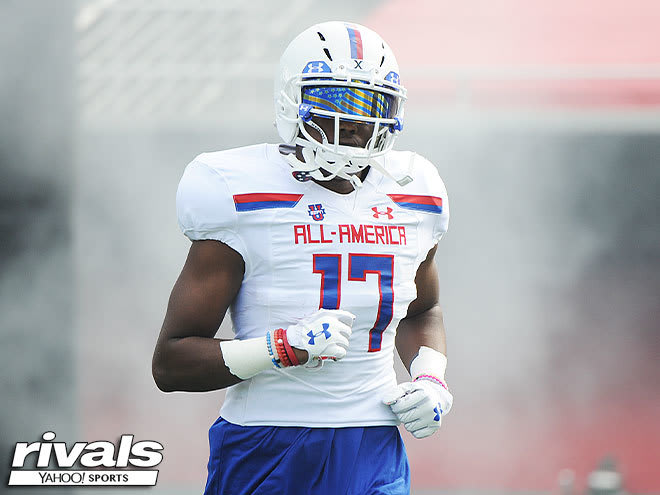 The whole take off the Gators shirt, then take off the FSU shirt and reveal the USC shirt and add the hat to choose the Trojans was a little disrespectful to the Gators and Noles - both programs recruited him for years and spent thousands of dollars wooing him to their schools. I expected more from the son of an NFL player and a good kid.
CELEBRITY POWER
Miles committed to Nebraska and got to hear it talked about on national television by his dad, former LSU head coach Les Miles, who was working the ESPN telecast. It's not Snoop Dog or anything like Jack Jones, had last year but it's not bad.
ODDBALLS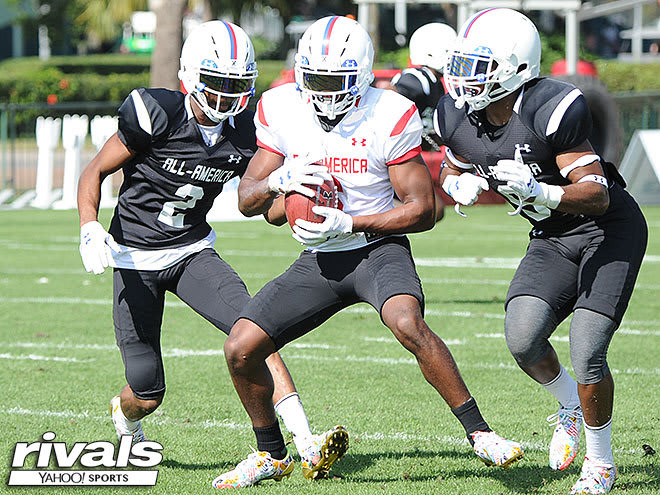 Notre Dame and Louisville don't go head to head that often for recruits, so the battle for ATH Russ Yeast down the stretch was an interesting one. Of course being an in-state kid he was attractive to the Irish, but the push really came down the stretch after his amazing Under Armour week. Despite family ties to the University of Kentucky he didn't end up with the Wildcats after an early commitment, and he ended up sticking with Louisville. In years past this might have been the kind of kid Notre Dame could flip.