National Notebook: Freshman phenom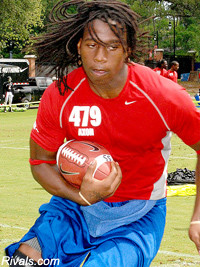 PHENOMENAL FILM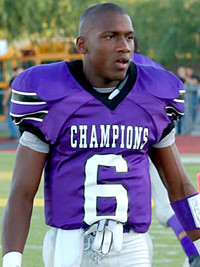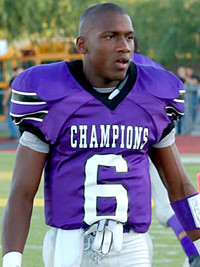 Through six games, Neal is averaging 6.9 yards a carry and 13.9 yards a reception and has five receiving touchdowns. On special teams, teams already have stopped kicking his way.
The video doesn't tell the whole story. When he was in middle school, Neal was clocked at 10.98 seconds in the 100 meters, 22.02 in the 200 and 52.02 in the 400; he also long-jumped 20 feet, 10½ inches. He did all of this when he was 14 – and it was expected, said his dad, Luke Neal.
"To be honest, I knew it was going to happen," said Neal, who owns a private personal-training company in the Phoenix area that works with NFL players and college prospects getting ready for the NFL draft. "I prepared him for this. In his mind, he's been prepared for this. We trained Matt Spanos from USC before he ended up with the Dolphins. He said, 'I've been around some of the best players in the country, but this kid is phenomenal.'
"(Neal) works out with his cousin, Edell Shepherd from the Denver Broncos, so he already has a great idea of what it takes to be successful at a high level."
He also knows how to stay humble.
"Once people meet him, they realize he's not just a football player," Luke Neal said. "The sport is not all who he is. He knows he's been blessed and understands he has to be a good person first, a good student second and then an athlete. He didn't know anything about the offers until I talked to him about it. He knows there's nothing he can do about all that now. All he cares about doing is helping his team win more games."
He definitely has done that. After going 3-7 last season, Chavez is 5-2 this year and looking to climb even higher thanks to Neal and coach Jim Rattay, who has won five state titles at three schools in Arizona.
"The relationship that Davonte and Coach Rattay has established is amazing," Luke Neal said. "He's been a great inspiration, and the success that he's had everywhere he's been will help keep Davonte grounded through this entire process. We know we still have a long way to go, but it's exciting to see how fast of a start it's gotten off to."
CLEMSON COMMITS CONTINUE TO BOLT
At one point, Tommy Bowden had assembled one of the best classes in the nation, but his departure as coach at Clemson has opened the door for serious defections.
"I have all due respect to Coach Powell (running back coach Andre Powell) and Coach Bowden," Axon said. "I have the utmost respect for those guys. But they are losing games left and right. I just prayed on it and knew it was not the place for me.
"South Carolina is the school I'm going to go to. Clemson and South Carolina are the first two schools that recruited me since my junior year, so I know everything about them."
While other commitments say they still plan to sign with the Tigers, it's likely there will be more changes. When the new staff arrives, some commitments may no longer be regarded as offer-worthy and some top prospects who didn't have offers might get them.
OKU ENDS SUSPENSE
ETC.
• A quick search through the 2010 recruiting database shows more than 250 players already have been offered scholarships. Of those, 28 players already have accepted. Florida leads the way with three early commitments; BYU, Michigan, Texas Tech and USC already have two pledges each.
[rl]