Murphy meets with USC and Michigan

Connor Murphy
has been recovering from a season-ending injury while turning his focus to recruiting and potential official visits.
The four-star defensive end from Phoenix (Ariz.) Brophy Prep had an in-home meeting with
USC
assistant Peter Sirmon -- an important step for the Trojans given the recent firing of defensive line coach Chris Wilson.
Murphy said the chat was highly productive and he has set up his official visit to USC for the Jan. 15 weekend. He also drew a visit from
Michigan
and said he is looking forward to getting out to Ann Arbor to see what Jim Harbaugh is building. Harbaugh coached his brother, Trent, at Stanford.
IN HIS WORDS: "Coach Sirmon is a straight shooter," Murphy told Rivals.com. "We got along great and he said I reminded him much of himself and he really appreciated that; he thought we'd make a great team.
"He also talked about me playing some outside linebacker with him my first couple years and then when I start to get bigger, they'd move me more inside most likely. The main message was that he needed guys like me and that it's a rebuilding process right now for sure and that I could be a part of something special.
"With Michigan, the main message this visit was that I'm a perfect fit for what they are tying to do. Coach Jay (Harbaugh) told me that I'm a great fit for the scheme they run and that I'm a great fit for what they are trying to do over at Michigan. They are trying to get the biggest, meanest, toughest, blue-collared athletes that love the game of football. And Jay told me that's exactly what I am and that they need guys like me."
WHAT'S NEXT?
: The 6-foot-7, 255-pound prospect previously visited
Oregon
and said he intends to take a few more trips before National Signing Day.
Michigan
is another strong suitor and Murphy said he would probably take a trip there in late January. It doesn't appear that Wilson's departure will impact Murphy too much. "I'm sure they will bring in someone even better," he said.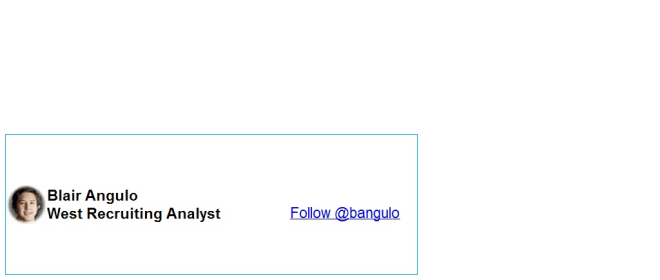 Click
Here
to view this Link.