Murphy focused on four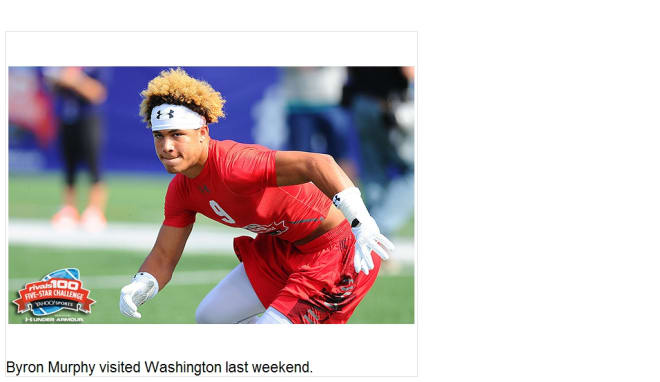 "The visit was amazing," Murphy told Rivals.com. "All of our questions were answered by the coaches and it was truly everything I wanted following my visit there in the summer.
"We had a great connection and everything worked out. Right now, Washington is real high up there for me."
Murphy has been hearing a lot from Aggies assistant Jeff Banks in recent weeks, so he's excited to get out to College Station, Texas, to see the school for the first time.
"Coach Banks has been hitting me up a lot and he's been telling me about starting right away," Murphy said. "I've heard the facilities are crazy and I can't wait to meet more of the coaches. I also know a couple players there and I want to see how I would fit."
Murphy, the No. 2-rated prospect in Arizona behind Harry, intends to announce his college decision at the U.S. Army All-American Bowl in January.