Mizzou hosts Augusta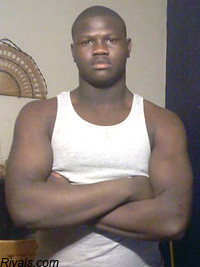 Peoria, Ill., three-star defensive end
Josh Augusta
got in one last summer unofficial visit before the 6-foot-5, 275-pound prospect starts his senior season. Missouri was the destination of Augusta's trip this past Sunday.
"It went good and I loved it," Augusta said. "There were two things - the academics and during the visit they had five of their players I got to sit down and talk with and ask questions about how they like Mizzou.
"I asked them about the academics and they said it is real good, but it is tough. Then I asked them how they like the coaches and they said they really like the coaches and they talk to them like they are fathers."
Missouri was in Augusta's top group heading into the visit, and solidified their spot among his favorites with the visit. He currently lists Michigan State, Missouri and Illinois as his top three, in order. A visit earlier in the summer helped Michigan State vault to the top of his list.
"When I went down there, they basically got me excited," Augusta said. "Their academics was good and their players really liked me so I think I would get along well with them."
Next on the agenda for Augusta are official visits. He has identified Missouri, Illinois, Michigan State, Oklahoma and Cal as the five schools he will officially visit.
"I was trying to go to the Michigan State-Ohio State game [Sept. 29] but I can't take official visits until I get my NCAA [Clearinghouse] registration," Augusta said.
Augusta expects to have his registration with the NCAA Clearinghouse settled soon, and said he will have a better handle on when a decision will come once he starts taking official visits.