Minnesota lands three-star Tennessee DT Kristian Williams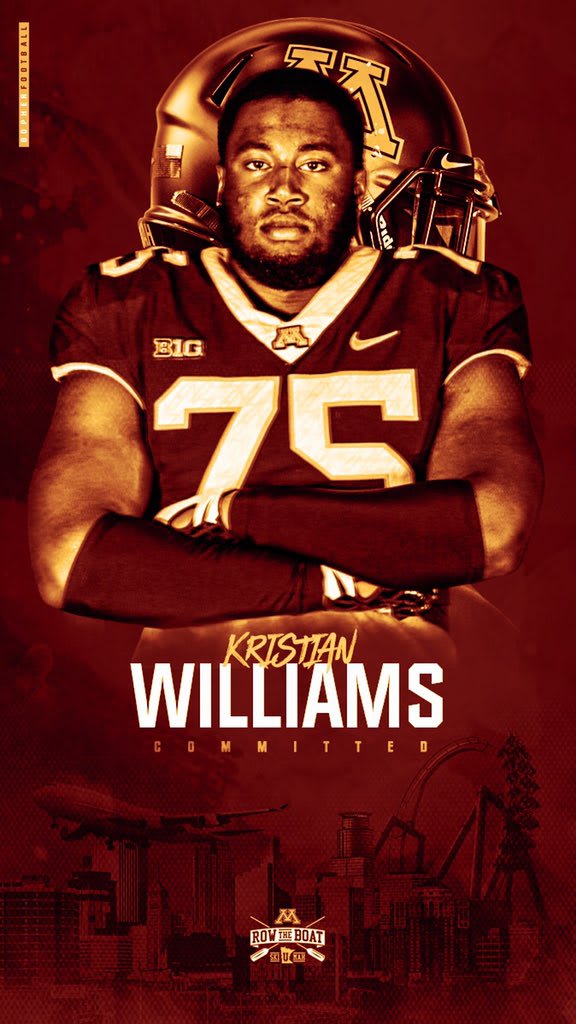 THE SITUATION
Minnesota continued its successful run of defensive line recruiting, adding a commitment from three-star Memphis (Tenn.) Southwind defensive tackle Kristian Williams late Friday night. The commitment came as somewhat of a surprise, especially considering Williams was planning on waiting until February to sign his letter of intent and recently said he planned on taking an official visit to Tennessee in January.
WHY IT'S BIG FOR THE GOPHERS
Minnesota fans are getting accustomed to landing big name commitments since P.J. Fleck took over as the program's head coach and Williams is just another big fish pulled into the boat by the Gophers head man. Williams had suitors from most of the SEC and was had seen renewed interest from the in-state Vols over the past few weeks. In addition to beating out several other schools to land Williams, he has the potential to step in an make an immediate impact on the field. With a relentless motor, Williams will fit right in along the Gophers defensive line and has the potential to make an impact as both a run-stuffer and a productive pass rusher.
WHY IT HURTS FOR TENNESSEE, MEMPHIS, INDIANA AND MISSOURI
Several programs are left hurting after Williams decision, especially if he elects to sign on Wednesday. Memphis was very much in the mix for Williams, especially early on, hosting him for an official visit in the spring. Now the Tigers are left to watch another big-time talent from the city head elsewhere. The same can be said for the Vols, who looked like a lock to land Williams earlier in the year, only to back away before coming back into the mix recently. Missouri was high on Williams and still in pursuit, but the Tigers hopes of landing another Memphis-area prospect were dashed. Williams took an official visit to Indiana earlier this month, and not only did the Hoosiers miss out on getting Williams, they have to see him on a regular basis in the Big 10 going forward.