Midwest weekend review: Standout performances from top prospects
Xavier Peters steals the show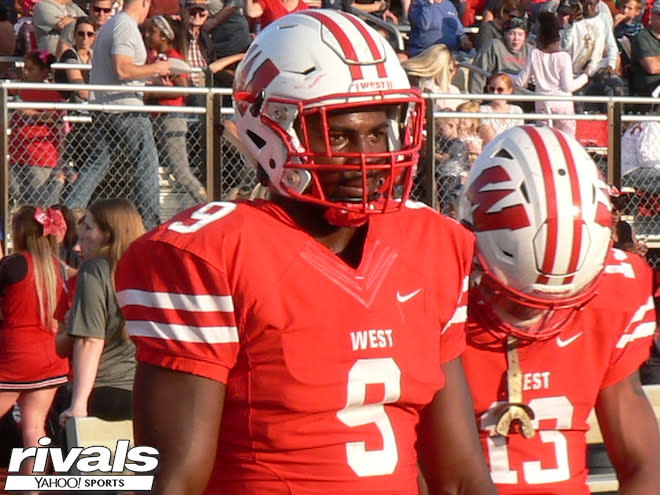 This is the second high school football weekend review from the Midwest this season where someone who was not the headliner coming in ended up being the top performer. With Rivals100 prospects Jackson Carman and Tyreke Smith on the docket this weekend, that is certainly the case here because Kentucky three-star linebacker commit Xavier Peters emerged from the two-game slate with the most impressive individual performance.

Listed at 6-foot-4 and 225 pounds, Peters played a hybrid defensive end/outside linebacker role, which really was more end than linebacker for most of the day. His explosiveness off the snap had offensive linemen on their heels from the beginning, and, combined with his strength at the point of attack, meant he lived in the backfield most of the game. Maybe most impressive, though, was watching Peters pursue plays run away from his side all the way down the field and then finish with a punishing tackle. Peters' athleticism for his position and his motor were ultra-impressive.

Tyreke Smith sets up an exciting fall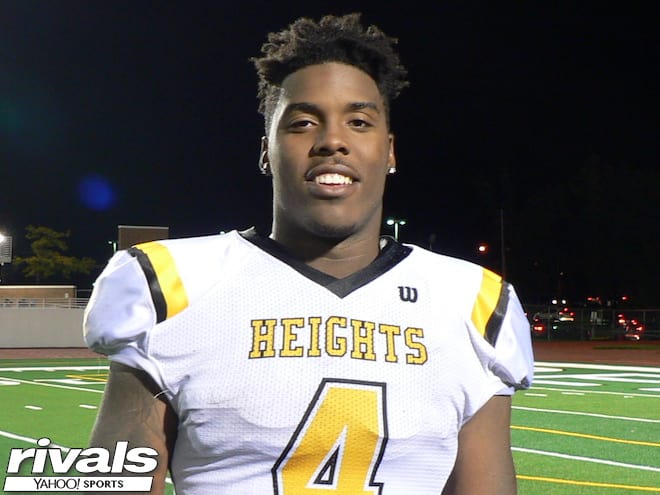 Undoubtedly one of the most watched recruitments in the Midwest, if not the country, will be that of Cleveland Heights, Ohio defensive end Tyreke Smith, and he has upped the excitement factor by laying out his entire fall visit schedule early. The Rivals100 prospect also has an end date stamped for Jan. 4 at the Under Armour All-America Game.

Smith's recruitment features several story lines. Will he go back to his old roots in Southern California and pick USC or stick with his new roots and stay in the Midwest? Can Alabama or Oregon throw a wrench into the whole deal by impressing him when he makes the first visits to either campus later this fall? Then, does this come down to a Big Ten battle between Ohio State and Penn State, as some in Ohio feel it will? Smith is an interesting and heavily-sought talent, and now that he has laid out his visit schedule it will create anticipation throughout the next four months.
Five-star gives a glimpse of his talent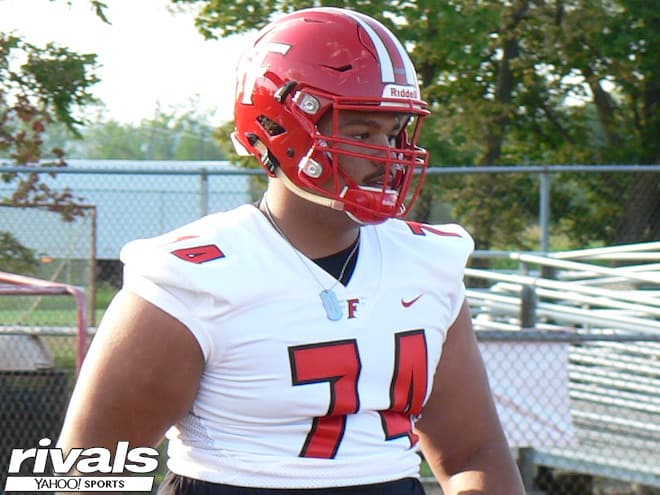 As the top-ranked prospect in the entire Midwest region, Jackson Carman was the headliner of this weekend's trip through Ohio. The No. 13 ranked player in the class of 2018, however, sat the first half of Friday's tilt with Lakota West after missing his team's Labor Day practice. Not even five-stars get a free pass when it comes to team responsibilities.

Carman is known as a fierce competitor, and that was clear from the moment he came out of the locker room and walked the length of the hash marks opposite his sideline, staring down the opposition. When he did get into the game in the third quarter, Carman planted the opposing defensive end on his back with emphasis.
From there it was a mixed bag from Carman. He had several more pancakes and looked particularly impressive blocking down, but he did miss a few assignments and let his man free a little early on a couple plays. The opposing defensive linemen rarely wanted anything to do with Carman and took wide paths, trying to beat him to the outside. On passing downs Carman looked to be very focused on perfecting his kick-slide.
Pecking order among defensive line performances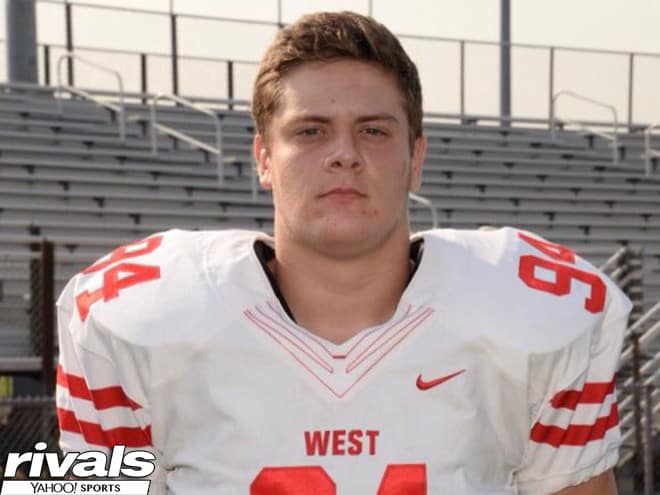 There were four highly-rated defensive linemen in the two games covered over the weekend. Technically that number would be five because Peters mostly played a defensive end role for Lakota West, but since we already spoke about him and he is listed as a linebackers he is omitted for our purposes.

Of the four remaining, Cleveland Heights defensive end Tyreke Smith gets the nod as my top performer. He was always engaged in the game, never showed any let up and had several tackles for loss. There are times he gives the offensive tackle too much to block and I would like to see him flatten out quicker in his pass rush, but that will all come in due time.
Four-star Fairfield defensive end and Cincinnati commit Malik Vann gets a slight nod over Kentucky defensive tackle commit Tyler Bentley for the next spot. Vann's highs were higher than Bentley's, but he also had a couple plays where he was juked when it looked like he had the ball carrier dead to rights. Bentley came off the snap slow at times, but showed strength and was able to get penetration when he did get an angle. Four-star 2019 Steven Faucheux rounds out the group, and he had a fine performance himself. We list Faucheux as a defensive end, but his game appears better suited to a three-technique defensive tackle role.
Cincinnati commit plans Michigan State visit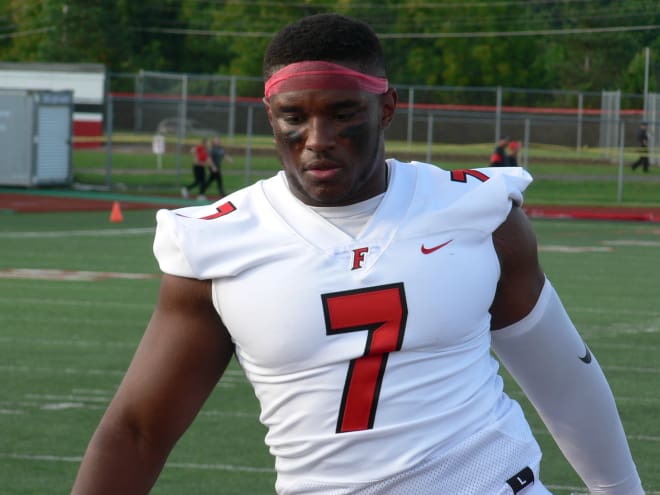 Fairfield four-star defensive end Malik Vann was one of the key local products new Cincinnati head coach Luke Fickell got committed this offseason, but it looks like the Bearcats will need to recruit Vann all the way until National Signing Day. Vann is planning to take an official visit later this month to Michigan State, and the Spartans certainly have some connection cards of their own to play here.

Michigan State went into Fairfield High in the 2017 class and landed cornerback Josiah Scott, who has gone on to have a headline-worthy start to his college career through the first two games. Vann lit up talking about his former teammate's early success, and the Spartans were a top contender before he committed to Cincinnati. At this point Michigan State is the only school besides Cincinnati that Vann plans to visit, but they do potentially represent a very legitimate threat to the Bearcats.