Midwest Spotlight: Predictions for the five top unsigned prospects
Of the 45 four-star and higher prospects in the Midwest's 2018 class, 10 remain unsigned. Here are the five biggest recruitments remaining in the region and our prediction on where those prospects will sign heading into the National Signing Day on Feb. 7.
TOP UNSIGNED PROSPECTS BY POSITION: QB | RB | WR | OL | DL | LB | DB
At the U.S. Army All-American Bowl, Thompson admitted there was one team in his mind that would be the likely pick. Only official visits to Missouri and USC had been taken up to that point. The Trojans would make sense with his friend and fellow St. Louis native Trevor Trout headed there, but it feels like the home-state team, Missouri, is where he is leaning. Miami, Nebraska and/or Alabama visits could still be taken before a decision is made, however.
Prediction: Missouri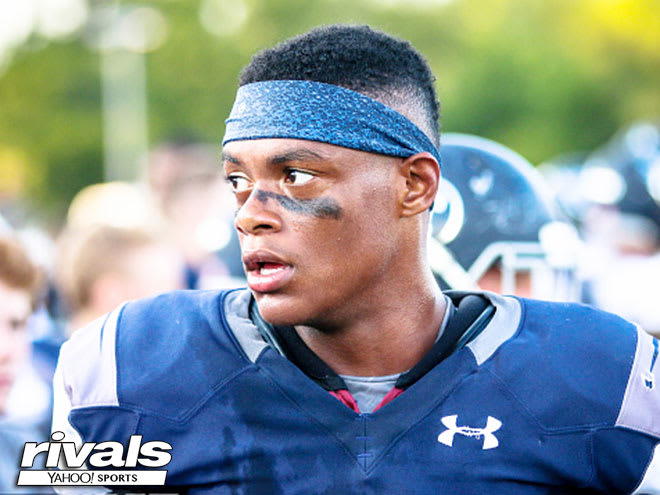 Goodrich has taken official visits to Nebraska and LSU. The choice is not going to be Nebraska after he decommitted from the Cornhuskers shortly before they hired Scott Frost and subsequently ruled them out. His next official visit is scheduled to Georgia for this upcoming weekend with Ole Miss, Oregon and Florida all in the mix for his final two official visits. This recruitment could take several turns in the next three weeks.
Prediction: LSU
I have no idea what is going on with this recruitment. Scates named a top two of Alabama and Louisville late in the summer, but at no point that I am aware did he have a committable offer from the Crimson Tide. There has been some buzz around Iowa State in the more recent past, but this one is hard to gauge.

Prediction: Louisville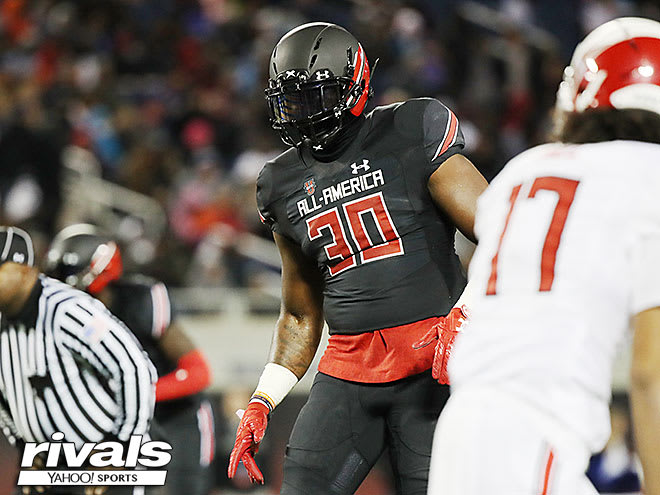 Technically Peters is committed to Kentucky, but he did not sign in the early period and the most intense period of this recruitment will take place over the next several weeks. Official visits to Florida and Florida State are planned over the next couple weekends. Miami and others are giving chase, making this one a very difficult commitment for Kentucky to hang on to.
Prediction: Florida

The smart money for most of this recruitment was on Kentucky with the connections in Lexington and Taylor's relationship with tight ends coach Vince Marrow. But a Dec. 15 weekend official visit was taken with the Wildcats and Leonard decided not to sign in the early period. Taylor just wrapped up an official visit to Louisville this past weekend, and has Cincinnati, Pittsburgh and Texas A&M in the mix for official visits later this month.
Prediction: Louisville