Midwest: Five up, two down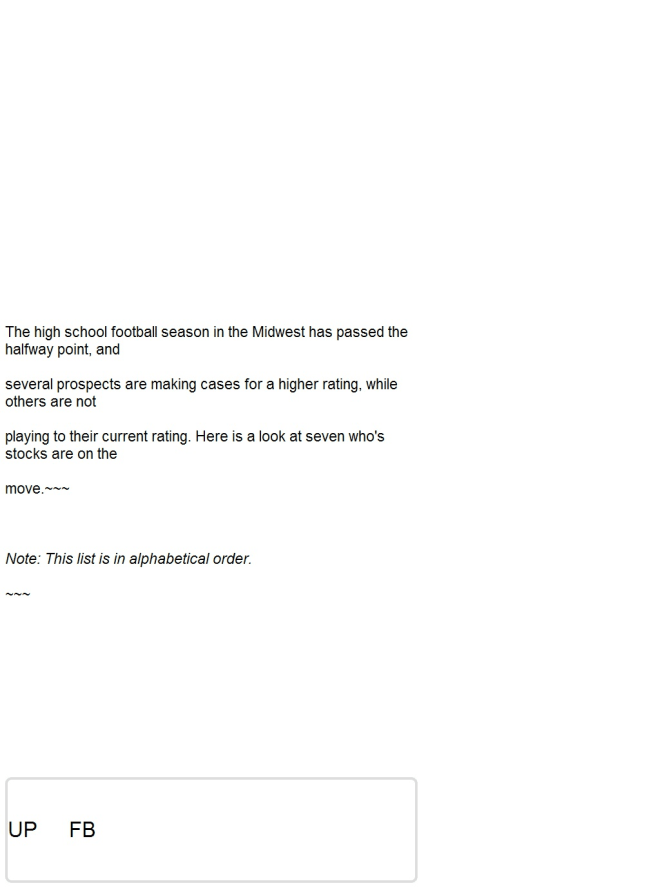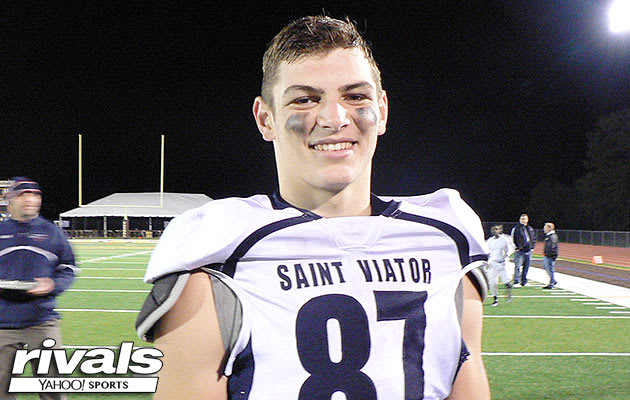 Kmet is an interesting case, and a strong example of the pitfalls of early
at 6-foot-2 and 200 pounds. He then hit a significant growth spurt and saw a
swell of offers come his way this past summer after participating in several
camps. I covered two of the camps Kmet attended this summer, but only saw him
run a handful of reps. Seeing him in-person this past weekend, though, gave a
much more detailed picture of his ability and potential, which surpasses his
current rating.
UP
QB
Avon, Ind.
The 6-foot-4, 195-pound Peters started out as a four-star prospect and has been
ranked in the Rivals250 from the beginning. Arm strength and the ability to play
his best at crucial times were recognized early in his evaluation, but
throughout his junior season and at the Rivals Quarterback Challenge
last April, accuracy was a big question mark. In the first half of his senior
release and it is resulting in much better accuracy. Through seven games he has
completed 62.1 percent of his passes and thrown 23 touchdowns against just two
interceptions.
UP
CB
Cincinnati (Ohio) Colerain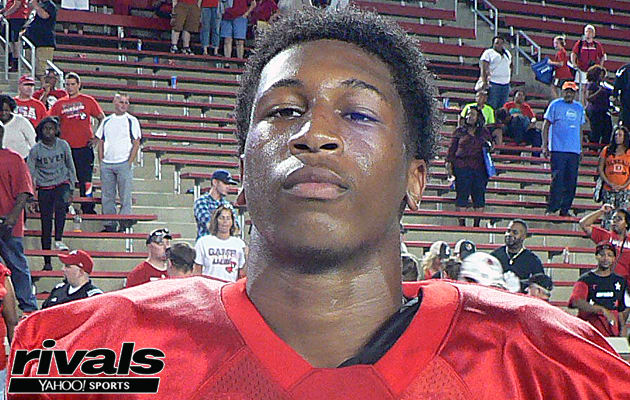 When we first rated the class of 2017, Riep started off as a low three-star
based on sophomore film evaluation. The player we saw in his season-opener,
however, is due for consideration for a move to a higher rating. At 6-foot and
180 pounds, Riep possesses all the size needed for the cornerback position, but
he combines it with an extremely high level of athleticism and ball skills. Top
end speed and the ability to flip one's hips and run with a receiver are the
most crucial for cornerbacks. Riep possesses both aspects and has a nose for the
football.
UP
TE
Wildwood (Mo.) Lafayette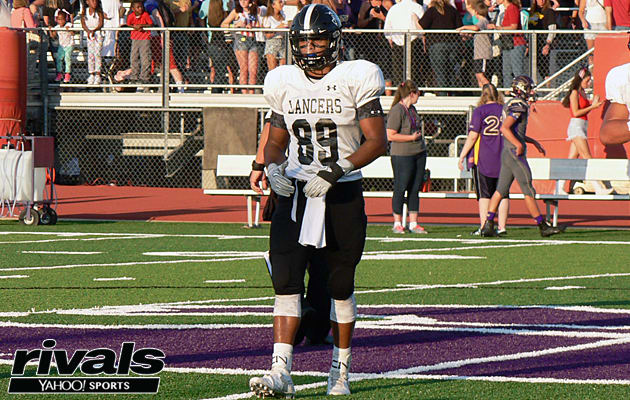 Game film was the only evaluation tool we had for Scales coming into the season.
his season opener showed us more depth to his game. Scales looks every bit his
listed 6-foot-4 and 220 pounds, and probably plays a little heavier right now.
He has a great frame to add weight and not lose athleticism, but his ball skills
are on the plus side for the tight end position and he can definitely create
mismatches when split out in the slot.
DOWN
OL
Kansas City (Mo.) Rockhurst
McConnell was initially rated as a Power Five caliber prospect, but the Power
Five offers never materialized and early season evaluations reveal why. We saw
him line up against a four-star defensive end and there was an obvious gap
between the two players. McConnell has decent size at 6-foot-6 and 290 pounds,
but needs to spend significant time in the weight room before he can step onto a
Division I field. He also does not have the athleticism to stay at left tackle,
or even make the move to right tackle, in college, so the interior line is
likely his future.
DOWN
OL
Detroit (Mich.) Cass Tech
Onwenu vaulted into the Rivals100 after dominating the off-season camp scene,
including an outstanding performance at the Rivals100 Five-Star
Challenge presented by Under Armour. The 6-foot-3, 367-pound
but further evaluation this fall reveals that he is limited and the top 100 is a
little high. Onwenu will be an interior lineman in college, but playing left
tackle for Cass Tech this season he has trouble reaching defenders who are not
lined up directly in front of him and second moves catch him far too often.
Josh Helmholdt
Midwest Recruiting Analyst