Mid-Atlantic Mailbag: N.Y. talent on the rise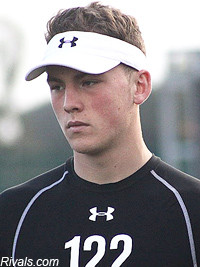 Is there more talent that usual in the state of New York for the 2012 class?
How are the Hokies, Terps and Nittany Lions doing on the recruiting trail so far?
Is it a strong or weak year for quarterback prospects in the Mid-Atlantic region?
These questions and more are addressed by Rivals.com analyst Mike Farrell in the Mid-Atlantic recruiting mailbag.
New York talent
- Paul from Ithaca, N.Y.
Strong start
- Lee from Centreville, Va.
Edsall's early work
-Terrence from Baltimore
No one has doubted Edsall's ability to identify talent that others overlook and find ways to win football games. That's what he's made his living doing. There were some that questioned whether he could recruit at a high enough level to continue to climb the coaching ladder. Maryland gave him an opportunity and they aren't disappointed so far.
Penn State's class
- Allen from Pittsburgh
Last year definitely wasn't Penn State's best but a lot of that had to do with the fact that it was a very down year for talent in Pennsylvania. This year there's plenty of talent in the state, and if Penn State can lock down even just some of those top guys the improvement will be vast.
With those guys on board and the improvement of talent in Pennsylvania this year, I do expect a big year for Penn State.
Down year for QBs?
-Alex from Durham, N.C.
There really isn't anybody that jumps off the page at you and certainly no one with five-star potential.
Beyond that it definitely seems like a somewhat weak year for quarterbacks in the region.
[rl]