Mid-Atlantic invasion: Which schools from outside region recruit it best?
Recruiting outside of your home state is a must in today's college football landscape. Really good teams are able to sustain that recruiting success and begin to form pipelines to other regions. Here are the top five out-of-area teams that recruit the Mid-Atlantic region the best.
Note: This article cites only recruiting classes from 2015, 2016, 2017, and 2018.
MORE: Midwest invaders | Southeast invaders
1. MICHIGAN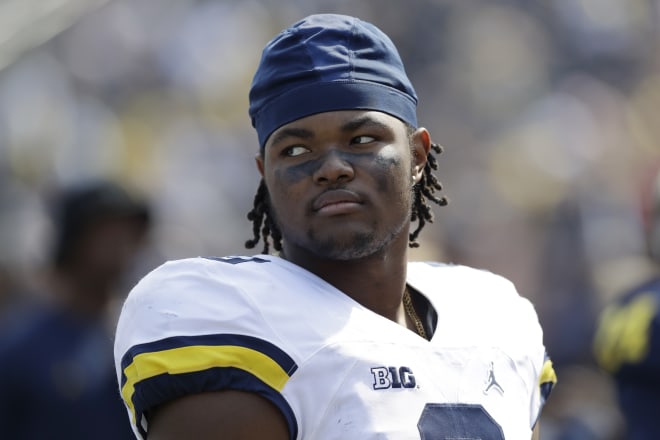 Over the last three recruiting classes, no school outside of the Mid-Atlantic has dominated the region quite like Michigan. The Wolverines have obviously done a great job in New Jersey, but they've pulled prospects from nine of the 15 states in the Mid-Atlantic. Former No. 1 prospect Rashan Gary and Rivals100 players Drew Singleton, Tarik Black and Luiji Vilain highlight Michigan's signee list. Everybody knows Michigan has done well with players at IMG Academy in Bradenton, Fla. Two of Michigan's signees in the 2017 class from IMG (five-star linebacker Jordan Anthony and Rivals100 center Cesar Ruiz) were also originally from the Mid-Atlantic. Michigan has yet to pull a commitment from the Mid-Atlantic in the 2018 class, but the Wolverines are in great position with Rivals100 defensive lineman Tyler Friday, Rivals250 wide receiver Jahan Dotson, Rivals250 linebacker Shayne Simon and a few others.

2. CLEMSON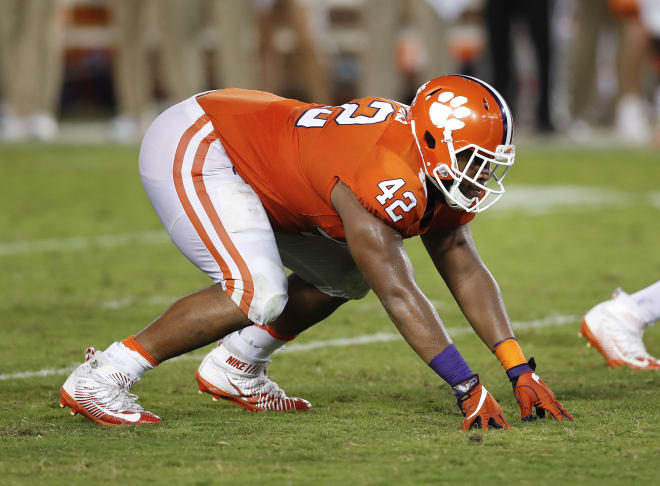 The state of South Carolina is not considered part of the Mid-Atlantic region, so the Tigers' success in North Carolina really helped push them up this list. Nine players from North Carolina have signed with Dabo Swinney's squad over the last three recruiting classes, and some of them are already key contributors. Out of all the out-of-region teams that have signed at least five players from the Mid-Atlantic, Clemson (with 15 signees) has the third highest average Rivals Rating among their signees. Clemson fans can credit their defensive line's recent dominance to the coaching staff's recruiting efforts in the Mid-Atlantic. Former five-stars Christian Wilkins and Dexter Lawrence are from the Mid-Atlantic, and so is former Rivals250 defensive end Clelin Ferrell. The Tigers do a fantastic job recruiting the state of Florida and were able to pull Maryland native Rahshaun "Shaq" Smith out of Bradenton (Fla.) IMG Academy. Clemson's 2018 recruiting class does not feature any Mid-Atlantic players yet, but five-star K.J. Henry and Rivals250 defensive lineman Thomas Booker have Clemson high on their lists.

3. NOTRE DAME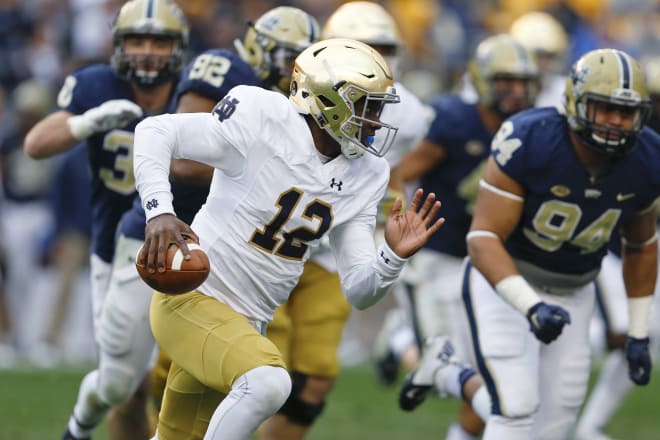 Notre Dame's association with ACC has clearly altered their focus on the recruiting trail. There were only four Mid-Atlantic prospects in Notre Dame's 2015 class and just three in 2016. In 2017 that number jumped to eight (nine, if you include Pennsylvania native Rivals250 offensive lineman Robert Hainsey from IMG Academy), and there are already five in this year's recruiting class. Former Rivals100 quarterback Brandon Wimbush is the best Mid-Atlantic prospect Notre Dame has signed since that 2015 class, but there are a lot of other promising prospects headed to South Bend. Pennsylvania products Phil Jurkovec and Matthew Bauer are two of the marquee players in Notre Dame's 2018 class, and more could be on the way. Rivals250 linebacker Dax Hollifield and defensive linemen Thomas Booker and Jayson Oweh are all strongly considering the Fighting Irish.

4. FLORIDA STATE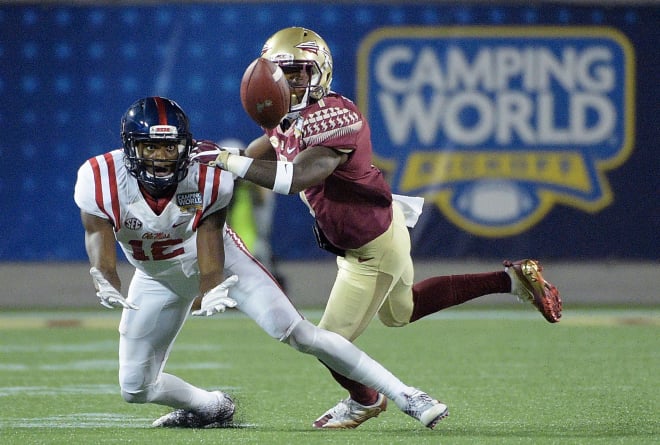 The Seminoles have made a living on picking and choosing the best prospects from the Mid-Atlantic for a long time. Jimbo Fisher and his staff have signed one Mid-Atlantic five-star each year since 2015 (Josh Sweat, Levonta Taylor and Khalan Laborn). In 2017, they also signed a Maryland native, five-star Josh Kaindoh out of IMG Academy. Seven Mid-Atlantic signees brought a distinct Mid-Atlantic flavor to Florida State's 2016 recruiting class. Much of the success the Seminoles have had in the Mid-Atlantic came at the expense of Virginia Tech. Josh Sweat, Darvin Taylor, Landon Dickerson, Josh Ball and Khalan Laborn were all strongly considering the Hokies. Rivals100 defensive back AJ Lytton is the only Mid-Atlantic prospect in Florida State's 2018 class so far.

5. OHIO STATE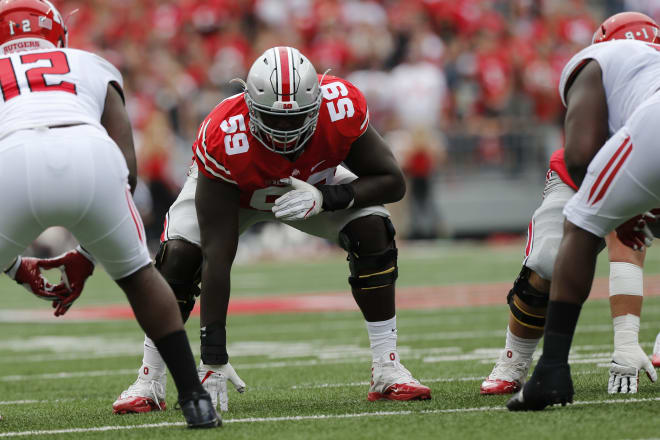 Urban Meyer's success on the recruiting trail has been well documented, but a lot of Ohio State's success in the Mid-Atlantic should be attributed to wide receivers coach Zach Smith and assistant head coach/defensive line coach Larry Johnson. Ohio State has signed 13 Mid-Atlantic prospects since 2015, and eight of them have been from Virginia or Maryland. Smith and Johnson specialize in recruiting those areas and have brought in commitments from players like former five-star Chase Young, Rivals100 offensive lineman Isaiah Prince, former five-star linebacker Keandre Jones, Rivals100 quarterback Dwayne Haskins, four-star defensive back Wayne Davis and Rivals250 offensive lineman Matthew Burrell. Rivals100 linebacker Teradja Mitchell and Rivals250 lineman Matthew Jones have committed to the Buckeyes' 2018 recruiting class, and commitments from five-star Micah Parsons and Rivals250 athlete K'Vaughan Pope could come down the line.
OTHER NOTES
Tennessee (11), South Carolina (11) and Stanford (10) are the only other teams that have signed at least 10 Mid-Atlantic prospects since 2015.
Out of the teams that signed at least five Mid-Atlantic prospects, Alabama (6.02), Florida State (5.90), and Clemson (5.83) averaged the highest Rivals Ratings per signee.