McMichael plans on playing for championships at Clemson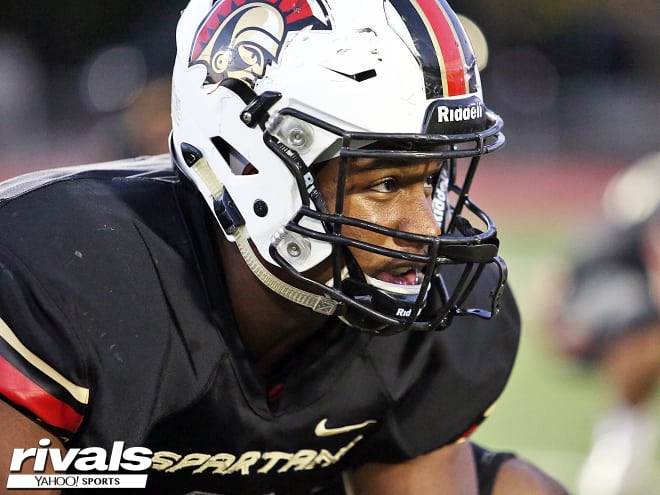 NORCROSS, Ga. — Kyler McMichael has helped lead Norcross (Ga.) Greater Atlanta Christian to a perfect 10-0 regular season record and his eye is now on that state title. He saw Clemson, the school he is committed to win it all in 2017 and he thinks the Tigers will be playing for that trophy many more times in the near future.
"The team (Clemson) is solid all the way around and I definitely am expecting them to repeat as national champions," said McMichael. "Everyone talks about how good the defensive line is, and it is great, but the other areas are strong around them too.
"I just don't see a drop off. They played for the championship the last two years and a lot more talent is there and even more is coming in. We have a great recruiting class coming in and I think Clemson continues to play for the national title when I get there."
It was not all as smooth as it may have looked on the surface. McMichael has always been pretty quiet about his recruitment and Dabo Swinney and his staff may had have a worry or two shortly after they received the commitment.
The Rivals 100 athlete committed to Clemson on June 23. He has been committed for roughly four and a half months and it is now clear to McMichael that he wants to call Death Valley home, but it was not always that way.
"Everyone knows I am fully committed to Clemson now, so all of the schools have basically backed off. I did visit Auburn kind of quietly after I committed to Clemson and Alabama came back in for a little bit too, but I am sure I made the right decision.
"Everything kind of happened fast for me when I committed, so I had to make sure. After I looked everything over again, I knew I wanted to stay with Clemson.
"I have a great connection with coach [Mike] Reed (cornerbacks), it is a great feeling there and just being there feels like home to me."
Things have really slowed down for McMichael, the No. 10-ranked prospect in Georgia over the last couple of months. He has attended a few games at Clemson this season and he will be back this weekend for the Florida State game.
He sees things a little differently now.
"I am not just relaxed there and I am just getting to know other commits and the players there now," said McMichael. "When I would visit before I was committed, it was just different. I was thinking about other schools and comparing things.
"Now, I am focused on the defense when I am at game and I really focus on the defensive backs because I know I will be one of those guys next year. Right after the game, I will talk with coach Reed about the game-plan, what they did and things like that.
"It is a totally different feeling. I want to get there and play right away, so I am doing all I can to get ready for that."