Maclin still undecided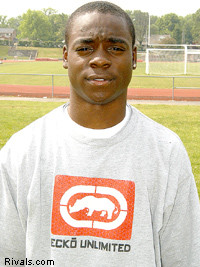 Oklahoma wide receiver commit
Jeremy Maclin
has had one of the most interesting recruiting processes considering he made a commitment and then seemed as if that could change with some official visits to some other schools.
Then, Maclin appeared solid again to the Sooners but now it appears that the 6-foot, 187-pound four-star Rivals250 member is unsure again of his plans for the future.
"I have no idea about visits," Maclin said. "I don't know, it's just kind of confusion man. The whole process is really confusing. Oklahoma doesn't want me to take visits. They just say it's a sign of me not being secure on my commitment and if I do take them, they don't know about me being a solid part of this class."
"I haven't asked them if something would happen to my scholarship or anything. I don't know what would happen."
It was Texas Tech that was making his decision a tough one, and Maclin isn't ruling out that it is that team that's doing it again.
"I guess a little bit, but I wouldn't say I'm exactly thinking about them," Maclin said. "I just want to make sure Oklahoma is the best place for me, so I'm just worried about them and no other school."
Maclin explained that he is going to speak with the coaches at OU and then make a decision on his plans after that. It's very apparent just how confusing the situation is right now for Maclin.
"I don't know what's going to happen at this point," he said.