Lenoir says Ducks ahead of field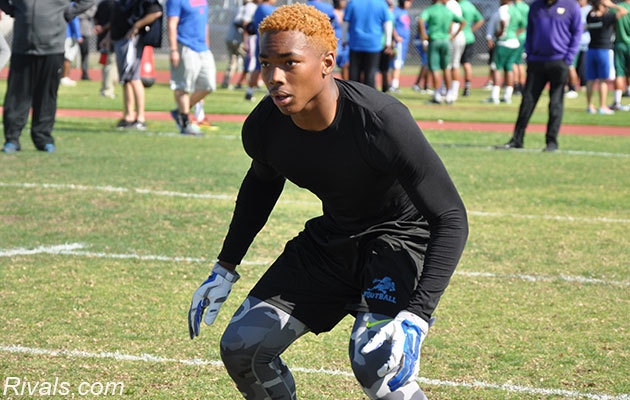 ATLANTA -- Four-star Deommodore Lenoir updated his recruiting status status at the Rivals100 Five-Star Challenge Media Day.

THE LATEST: Lenoir is getting ready for a college tour with players from Southern California, but he said Oregon looks to be the team to beat.
The Los Angeles Salesian two-way standout said his relationship with assistant coach John Neal is definitely playing a major role in his thinking and that the Ducks could be tough to beat in his recruitment.
Nebraska is also high on Lenoir's list and he's planning to see San Diego State, Oregon State, Fresno State and others in the coming weeks.
IN HIS WORDS: "Oregon is the frontrunner because the communication never stops. Coach Neal is consistent and I'm starting to build a good relationship with him. He's saying basically corner and safety because he wants a corner who could play safety, too. Nebraska is up there, too."
RIVALS REACTION: Lenoir doesn't seem to be anywhere near a decision, but if Oregon stays consistently involved in his recruitment then the Ducks have as good a chance as any other school.
The four-star is still being pursued by so many schools – UCLA is in the mix, Alabama recently offered – and so the Salesian standout plans to take his time, take his visits and figure it out later.
Oregon looks to be in strong position right now with a bunch of visits coming up over the rest of the summer.