Langley rises to All-American status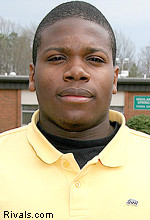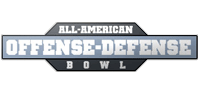 style="border: 0px solid ; width: 200px; height: 100px;" align="right">
Defensive tackle
Germantown, Md.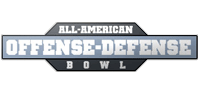 Rivals.com Rankings
Rivals.com defensive tackles: No. 15
Rivals.com Maryland top 15: No. 5
Germantown (Md.) Seneca Valley defensive tackle
Donald Langley
has enjoyed a meteoric rise up the recruiting rankings. He is also on the radar of more college coaches.
Langley went from a high three-star prospect to a solid four-star player in the Rivals250. He is now being recruited by several top 25 teams. But his journey to the top doesn't end there, because Langley has been selected to play in the Offense-Defense All-American Bowl.
"After I first got the invite, I was really excited," Langley said. "I realized what kind of honor it is. I know that Rivals only invites big-time players to this game, and to be one of the top 80 guys in the country is amazing. To be a kid from Maryland, playing against guys from California, to Texas, to Florida and to Idaho, it's amazing.
"Then to realize that you're one of only four defensive tackles to play on the East squad, that's an even bigger part to this great, great honor. I'm really happy and proud to be selected by Rivals to play in this great game."
Langley, who is now up to 6-foot-2 and 295 pounds, said he's going to give football fans plenty to see in the Jan. 4 game in Fort Lauderdale, Fla. The all-star contest will be carried live on ESPNU.
"They're going to see I'm legit and there are no arguments about me being one of the top defensive tackles in the country," Langley said. "They're going to see how we do it in Maryland. They're going to also see that not all defensive tackles are big guys that just stuff and clog the hole. They're going to see how speed kills the opponent 10 out of 10 times. Speed is what my main strength is, and they're going to see me flying to the football and how I can close on it."
Langley recently picked Tennessee as his college choice. He turned down offers from Oklahoma, Penn State, Texas A&M and others. He said the decision to head to Rocky Top was an easy one after he took his Sept. 16 official visit to Knoxville, Tenn.
"Tennessee had the extra something the others didn't have," he said. "Everywhere I went, I just kept comparing it to Tennessee. They have one of the biggest stadiums in the country. They even had more than 100,000 for a game like Marshall. And in Knoxville, football is king. It's also a wonderful climate."
Others announced today:
[rl]