Interest picking up in Georgia DE Jaqualin McGhee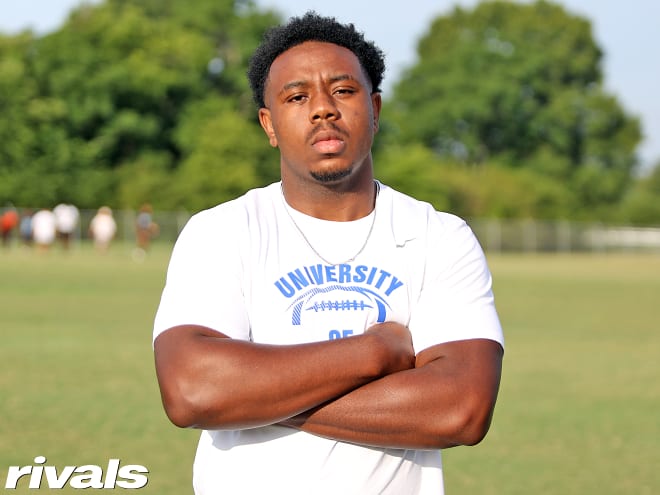 Jaqualin McGhee picked up his first offer in December from Appalachian State. A lot of schools have shown interest since then, but this spring, his recruitment really picked up.
Offers from Cincinnati, Georgia State, Kansas State, Troy, West Virginia and others have come in. The 6-foot-4, 249 pound defensive out of Fort Valley (Ga.) Peach County is still exploring all of his options right now.
"It is all new to me right now, so I am still looking at all the schools," said McGhee. "I am going around as much as I can to see different places. If schools want me to camp, I will try to get up there. I am just putting in the work and trying to get better right now."
With many of the offers recently coming in, McGhee is nowhere close to a decision.
"I am going to take my time. I may commit after the season. I am very open-minded right now and not really thinking about committing.
"I am talking the most to Troy, Kansas State, Cincinnati and now Kentucky. It has been picking up for me, so I am still very open to schools."
He was at Kentucky last week for camp and the Wildcats could be the first SEC school to offer.
"It is great up there," said McGhee. "It is people-friendly up there at Kentucky and the coaches are on their guys. The coaches show love, and if they really want you, they will show you and treat you right. I loved the facilities too.
"They really like me and they are having a meeting soon to decided on if they want to offer me or not."