JUCO Top 50: Graves sits at No. 1 in latest Rivals ranking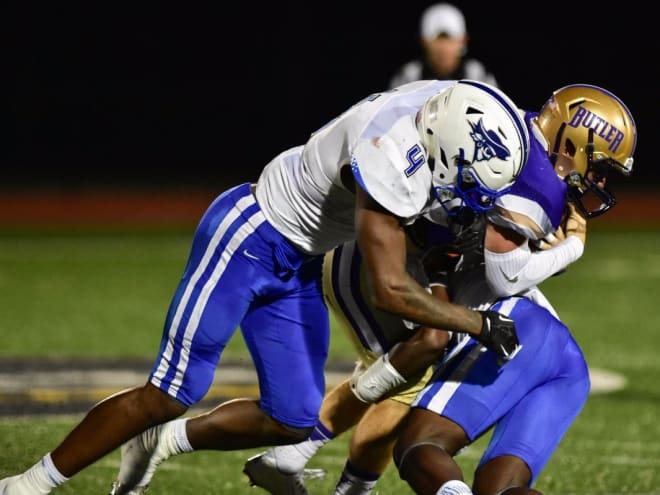 Rivals.com's preseason junior college ranking has been released, and the initial top 50 is filled with names both new and familiar. The pecking order will certainly change as the season unfolds, but the list serves as a baseline for a crop of junior college players that will populate FBS rosters next fall.
The list is topped by uncommitted defensive end Chester Graves, but there are plenty of other interesting players in this year's class. Below, we have a look at five players that, for one reason or another, are noteworthy.
ABOUT GRAVES: A product of Kansas City (Mo.), Graves is the top junior college player in the country. He signed with Ole Miss out of high school in 2017 but landed at Iowa Western after failing to qualify. Graves was a four-star Rivals250 prospect as a senior at Kansas City's Park Hill High School and has developed further during his time in junior college. Graves has the length and the speed to be an elite rush defensive end and is likely to make an early impact regardless of where he lands.
WHERE HE'S HEADED: Alabama, Ole Miss and Miami are heavily involved with Graves, who is off to a great start at Iowa Western this season. Graves lists a number of other offers, but those programs seem to have the inside track. Things as they relate to his recruitment will likely clear up in the coming weeks as he sets visits.


ABOUT JOHNSON: Johnson is an interesting name because of his sudden development and rise to stardom. A two-star prospect as a high school prospect in Minnesota, Johnson wasn't exactly highly recruited. These days, that has changed drastically. The four-star junior college product was incredibly lean in high school but has filled out and retained his quickness, making him an in-demand commodity. He lists offers from a long list of major programs and is the No. 3 junior college prospect in the nation.
WHERE HE'S HEADED: Johnson is committed to Georgia and seems pretty solid in that pledge. He chose the Bulldogs over schools such as USC, Texas, Oregon and Miami.

ABOUT BLADES: The No. 5 overall prospect in the junior college ranks, Blades was a Rivals100 member and a Nebraska commit out of high school. He was previously committed to Florida but backed off that pledge before choosing the Huskers over a list of major offers. These days, the four-star defensive backs plays his football at Arizona Western Community College. Blades possesses elite length and the speed to become a special player at the FBS level.
WHERE HE'S HEADED: Blades is currently committed to Oregon. The fact that he's originally from California probably plays in the Ducks' favor when it comes to hanging onto his commitment. Other schools may come calling in the months ahead, but a change of heart seems unlikely at this juncture.
ABOUT MILLS: A three-star out of high school, Mills originally signed with Georgia Tech before landing at Garden City Community College, where he missed last season with an injury. He was originally projected as a member of the 2018 class but reclassified to 2019. Mills boasted offers from programs such as Alabama, Florida and Auburn at one point during his high school career but academic issues caused those offers to vanish. He rushed for 267 yards and three touchdowns in Garden City's season opener a week ago.
WHERE HE'S HEADED: Mills is committed to Nebraska and likely to stick to that pledge. The four-star running back hopes to graduate in December. He will have two years to play two seasons for the Cornhuskers.
ABOUT FREE: The highest-rated prospect in a thin group of juco quarterbacks, Free arrived in the junior college ranks after transferring from Vanderbilt, where he spent a redshirt season. A high three-star prospect out of high school, Free chose Vandy over offers from programs such as Memphis and FAU.
WHERE HE'S HEADED: Free is committed to Troy, which could give him the opportunity to compete for the starting spot. Larger programs could come calling depending on how the current season plays out, but there's no reason to think his commitment to Troy is in jeopardy at this juncture.